Company's profile
We are a broadline stocking distributor of electronic components in Central Europe.
Supplies cover primarily the European Union market, but we also realize the deliveries to the rest of the world. The Headquarters and main logistics center in Slovakia is settle in Kosice. Our trading group SOS electronic europe comprises four distribution companies in Germany, Czech Republic, Slovakia and Hungary. We have direct sales representation in Poland and Romania.
SOS = Suppliers Of Solution
We bring not only components, but also comprehensive solutions.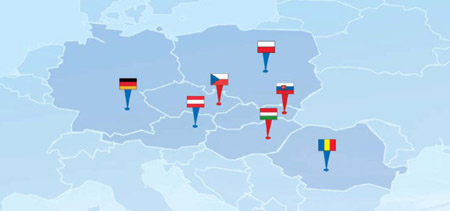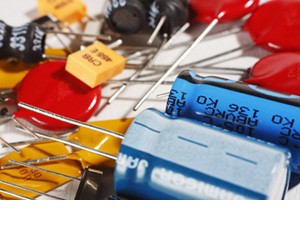 Our trading group SOS electronic deals with
wholesale distribution of electronic components
for industrial production.
We supply a wide range of:
semiconductor,
passive
optoelectronic,
and electromechanical components
as well as tools, measuring and soldering techniques.
In our offer can be found more than 200,000 types of electronic components, of which more than 15 000 we have in stock for immediate delivery.
The quality of our product and service is our priority.
We cooperate with the world's largest manufacturers of electronic components, for which we provide exclusive distribution of their products. Our satisfied customers in more than 87 countries worldwide are the confirmation of qualiy.
We bring a comprehensive solution
As one of the European market leaders in distribution of electronic components, we provide our customers not only with electronic components, but with the complexity of the solutions. This means that we provide our customers with comprehensive services from training, initial support, sampling supplies to the 0-series to mass production rather than only with passive sales.
SOS electronic is a synonym electronic components of high quality, but this means also people, which daily bring the solution to your business with the smile upon their faces. We do not only distribute components, but also understand them.
YOUR NEEDS – OUR SOLUTION
Our customers are mainly manufacturers of industrial electronic equipment for various industries producing computer peripherals, communications technology, mobile devices, measuring and control technology, as well as products for the automotive and military industry or health. We work also with development companies, wholesalers and retailers of electronic components.
Did you know?
We are on the market for 24 years
We have direct sales representation in 6 countries
Our satisfied customers are in more than 100 countries worldwide.
We cooperate with more than 100 world´s producers of electronic components
In our offer can be found more than 200 000 typ of electronic components
More than 15 000 selected components type directly in our stock for immediate delivery
Goods is issued at the day of order
We provide a flexible and professional technical support from our team of engineers
Our customers are rewarded for their purchases in the loyalty programme
We have multi-lingual support (SK, CZ, HU, PL, RO, DE, EN)