Mainpage
>
Articles
>
SOS electronic
>
SOS electronic have become an authorized distributor of LANTRONIX
SOS electronic have become an authorized distributor of LANTRONIX

We are glad to announce you, that we´ve become an authorized distributor of company LANTRONIX for Slovakia, Czech Republic, Poland, Romania and Ukraine.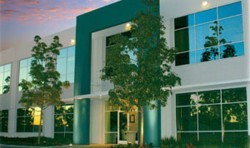 Company Lantronix is the leader in providing of device networking solutions, gained many awards and it´s customers are many global corporates. Basic facts are briefly summarised in the Lantronix Fact Sheet.

Thus, with validity from 7.7.2011 we can provide you even bigger and more direct support for Lantronix products for device networking and remote access. From this reason we are also able to provide you with support and promptly deliver practically any Lantronix product from device networking segment. As an authorized distributor we keep for Lantronix products an adequate level of stock, that´s why we are able to deliver the most favourite products immediately directly from our stock.
In case of interest about Lantronix products, please contact us at info@soselectronic.com.



Date of publishing 2011-08-24
When you issue article on your website, please give its source: http://www.soselectronic.com/?str=951
On-line information from SOS electronic
Updated 2013-05-22 03:40:23
Picture
Type
Description
Order number, Kind of Product
Manufacturer (Brand)
In stock


*External stock
(Pending)

Price excl.VAT
Wireless Embedded Web Server WiPort
Order number: 58827, O, RoHS
More info: WiPort_DS.pdf
Related Products
Modules LAN
LANTRONIX

Item on request
Get Quote
Antenna for WiPort module WiFi 2,4GHz RPSMA
Order number: 58687, O, RoHS
Alternative components: 2JW032 (2JW032-C442B)
Modules RF - antennas and accessories
LANTRONIX

Item on request
Get Quote
WiPort connector, 2x20pin, 1mm pitch
Order number: 58688, O, RoHS
Modules LAN
LANTRONIX

Item on request
Get Quote
XPort SE with AES 256bit Encryption
Order number: 90915, S, RoHS
More info: XPort_DS.pdf
Modules LAN
LANTRONIX

51 pcs
*0 pcs
(-)
43.6000 EUR
50+/34.8000 EUR

Embedded Web Server XPortDIRECT+
Order number: 74164, V, RoHS
Modules LAN
LANTRONIX

2 pcs
*0 pcs
(-)
Sell-off
29.5000 EUR

Evolution OS Networking Server RJ45 16MB SDRAM
Order number: 112658, O, RoHS
Modules LAN
LANTRONIX

Item on request
Get Quote
XPORT PRO Linux Networking Server RJ45 16MB SDRAM
Order number: 112660, S, RoHS
More info: XPort-Pro_UG.pdf
Modules LAN
LANTRONIX

28 pcs
*0 pcs
(-)
48.8000 EUR