Mainpage
>
Articles
>
4D SYSTEMS
>
We extend our portfolio in the field of graphic solutions from 4D Systems
We extend our portfolio in the field of graphic solutions from 4D Systems
All about brand 4D SYSTEMS
Based on your requirements and discussions with you, we decided to extend our portfolio with new products for a graphic output solution of your devices. Products of 4D Systems company are user-friendly and they offer a very good price/ performance ratio.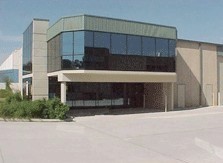 Australian company 4D Sytems specialises in graphic solutions for universal usage, as well as in special customized solutions. After studying features of 4D Systems products, we decided to integrate them into our offer and to offer them to you directly from our stock.

Among main products of company 4D Systems belong two graphic chips and complete graphic LCD and OLED modules based on these chips. Further in the range of products you can find programming adapters, graphic interfaces, displays, development kits, USB to serial programming converters, GPS modules, serial interface cameras and miniature modules with uSD connector for various usage – μOLED display, GPS module and other.
A common feature of 4D Systems graphic solutions is their versatility and in a respectable rate also a mutual compatibility. A big advantage is, that a software, which you will develop for a certain module type, is practically without modification usable for any other type of module. At the same time, such a solution makes you free from risk of frequent allocation or unavailability of various displays from other producers. 4D Systems products ensure, that if the given module is discontinued after some time, you can use the same program into a new module, without expensive development.
Company 4D Systems provides a large development support in the form of programming adapters, development kits, development software as well as sample applications. In case of interest it is possible to arrange a visit of our sales representative and sales representative from 4D Systems at your side.

We bring you further informations about 4D Sytems products in a following article.
In case of interest about 4D Systems products, please contact us at info@soselectronic.com.

Date of publishing 2011-09-29
When you issue article on your website, please give its source: http://www.soselectronic.com/?str=965
On-line information from SOS electronic
Updated 2013-05-23 17:36:33
Picture
Type
Description
Order number, Kind of Product
Manufacturer (Brand)
In stock


*External stock
(Pending)

Price excl.VAT
USB to Serial-TTL Programmer for 4D Modules
Order number: 112515, S, RoHS
ICs interface
4D SYSTEMS

0 pcs
*0 pcs
(2013-W24 30 pcs)
(20 pcs)

18.0000 EUR

GPS module with Integrated Antenna,16x16x6mm, MT3329
Order number: 112459, S, RoHS
More info: GPS-PA6B-DS-A07a.pdf
Alternative components: L50(ROM1.3)
Modules GPS
4D SYSTEMS

9 pcs
*0 pcs
(-)
23.0000 EUR
10+/22.3100 EUR

Tiny µSD card drive module
Order number: 112457, S, RoHS
More info: uDRIVE-uSD-G1-DS-rev2.pdf
Related Products
ICs interface
4D SYSTEMS

11 pcs
*0 pcs
(-)
28.0000 EUR
10+/27.1600 EUR

4DGL Embedded LCD-TFT 4.3480x272 Module +TP
Order number: 114212, S, RoHS
More info: uLCD43_SGC_Product_Brief_rev1.pdf
Related Products
Intelligent Modules
4D SYSTEMS

0 pcs
*0 pcs
(2013-W24 40 pcs)

111.0000 EUR