The 2J7402M/B is designed to be used in IoT applications. It is especially suitable for moving objects like cars, trucks, forklifts, etc. 2J7402 is manufactured in two versions: for mounting with a magnetic holder and mounting with a screw (M or B suffix).
Working at 2.4GHz, this antenna could be used for WiFi, BlueTooth, Zigbee or ISM technologies.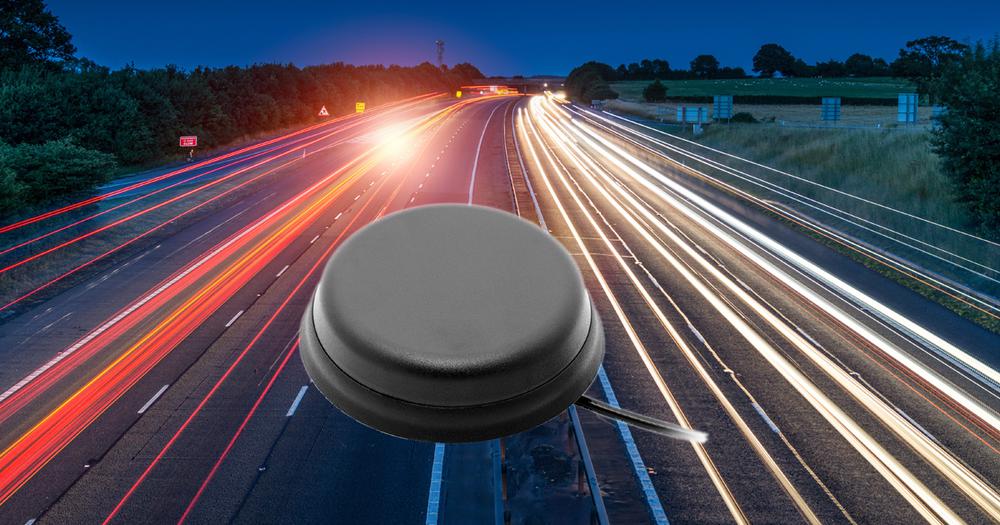 With low return loss and low VSWR, only 1.4:1, this antenna provides reliable signal transfer even in harsh industrial environments. Peak gain of 2J7402 reaches 3.8dBi, which is an exceptional value for such a class of antennas. 
The 2J7402 uses linear polarisation and omnidirectional radiation pattern; thus, the signal is not distorted in any direction, which is important, especially for moving objects.
As each antenna with a cable connection, 2J7402 is available with different cable lengths and connector types.

For ordering and delivery information, please visit our webshop or contact our sales department at sales@soselectronic.com.

Key features of 2J7402:
2.4 GHz ISM - 2410-2490 MHz

Screw Mount Ground Plane Dependent

Customizable Cable and Connector

Dimensions Ø 60 × 15.3 mm

Certificates: IP67, IP69K
Do not miss these articles
Do you like our articles? Do not miss any of them! You do not have to worry about anything, we will arrange delivery to you.