Extremely long lifetime, high energy density and low self-discharge - these are ideal energy sources e.g. for wireless measuring sensors. Find the FANSO primary batteries in our stock products.
FANSO Battery, founded in 2002, has been one of the most qualified manufacturers of primary lithium batteries in China for more than 30 years, thanks to experienced specialists and technicians working in this field. Experience gained over this period of time ensures a high quality of products and a long operational time.
The main products of  FANSO Battery are 3.6V Li-SOCl2 and 3.0V Li-MnO2 batteries. Equipped with 16 advanced production lines, FANSO has the production capacity of 80 million pcs annually.
LiSOCl2 - Lithium thionyl chloride 3.6V cells have the highest energy density and voltage of all commercial lithium types, with a service life of up to 10-15 years.
These cells are ideal for applications requiring very low continuous-current and/or moderate pulse-currents. In addition, extremely long service life and low self-discharge make them ideal for remotely deployed devices such as utility meters that must be functional for many years without maintenance.

Bobbin-type vs Spirally Wound
Two types of lithium thionyl chloride cells are available: bobbin and spirally wound construction.
With both versions, the non-aqueous electrolyte results in relatively high impedance. One way to solve this impedance problem is to increase the surface area by going to a wound cathode. Unfortunately, this solution brings some consequences.
The drawbacks to spirally wound construction include reduced energy density (more inactive material within the cell) and shorter operating life (extra surface area results in a higher self-discharge rate).
Bobbin-type LiSOCl2 cells are particularly well suited for low-current applications due to their high energy density, very low self-discharge rate, and up to 40 years of operation. Bobbin-type lithium thionyl chloride cells also offer an extended temperature range from -55°C to +125°C.
In addition, high capacity, small size, and the ability to withstand broad fluctuations in pressure, temperature and shock make bobbin-type LiSOCl2 cells ideal for use in remote locations and extreme environments.
FANSO manufactures both types of LiSOCl2 cells – bobbin (with "H" suffix) and spiral (with "M" suffix). Standard sizes 1/2AA, 2/3AA, AA, C and D with or without axial leads are available.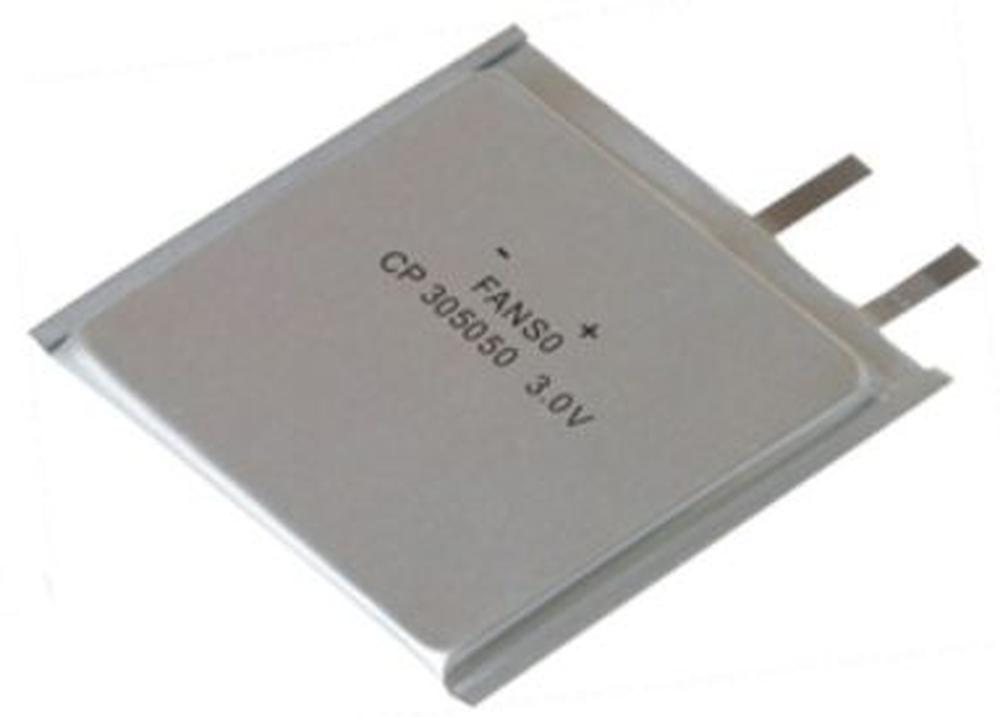 FANSO's portfolio also offers 3.0V LiMnO2 batteries, which have several advantages. For example, they contain a non-flammable electrolyte and could be transported with no limitations, have a low self-discharge rate and good performance at low temperatures.
A very interesting form factor of LiMnO2 batteries is the Ultra Thin type, which is suitable for very thin devices like credit cards or special wearable gadgets.
Characteristics of the main Lithium battery systems: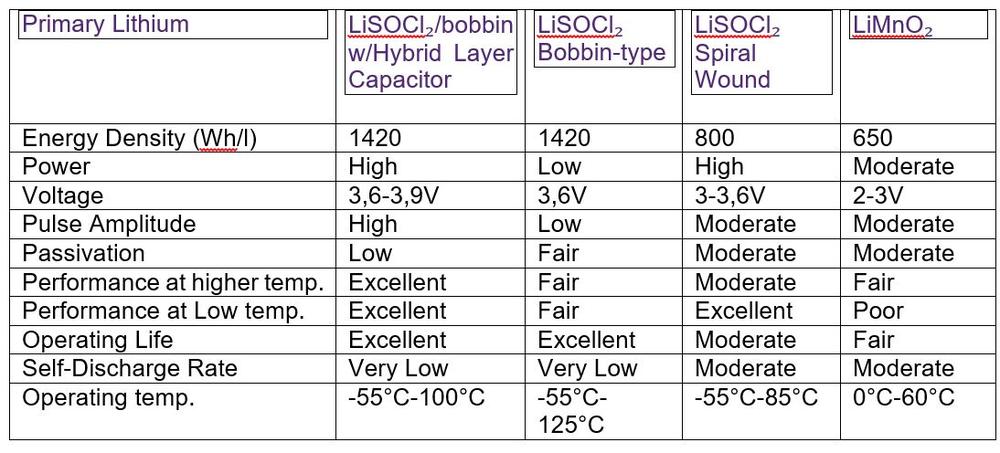 Last but not least to mention are supercapacitors SLC1016 and SLC1025. These supercapacitors are used in parallel with LiSoCl2 batteries and significantly improve the battery's lifetime in pulse mode.

For more information about batteries, please check the document attached.
Please find the most used types of batteries in our stock range. For more information about FANSO products, please do not hesitate to contact us at sales@soselectronic.com.
Do not miss these articles
Do you like our articles? Do not miss any of them! You do not have to worry about anything, we will arrange delivery to you.