Fluke industrial measuring devices have the best reputation and are rightly considered the industry standard.
Every Fluke product is also designed to withstand harsh conditions, less gentle handling, often a fall from a few meters and, of course, it must be electrically 100% reliable.
Fluke now comes with the biggest promotion in its history. When you buy a Fluke device, you get a valuable second Fluke product for free. Only a few promo sets that are covered by another price promo (Fluke 1663/114 and Fluke 1164/115/T150/PTi120 kits) are excluded from the campaign.
Buy a Fluke. Get a FREE Fluke!
The campaign is divided into six price levels, and depending on which price level your new Fluke will be from, you can choose a gift from that particular product group.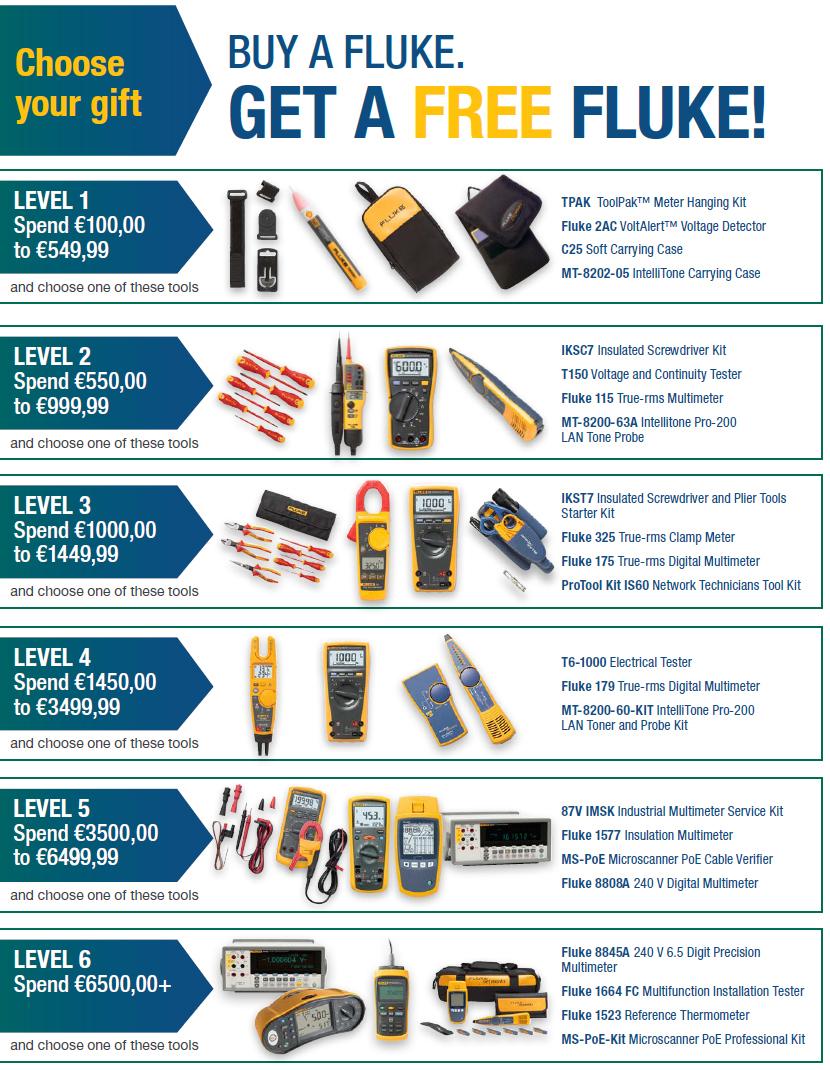 If you buy a Fluke product (including custom-made items), click on the manufacturer's website to register your product. Attach proof of purchase (invoice) and choose a free Fluke gift. The manufacturer guarantees the gift to be shipped within 3 weeks.
The promo "Buy a Fluke, get a FREE Fluke!" lasts until 15.12.2020 (date of purchase of the product). Conditions can be found in this leaflet as well as on the FLUKE website.
Find the selected Fluke products directly in our warehouse. We can deliver non-stock types to you in a short time and under advantageous conditions.
We will provide you with more information about FLUKE brand products and, if necessary, provide good advice at sales@soselectronic.com

Do not miss these articles
Do you like our articles? Do not miss any of them! You do not have to worry about anything, we will arrange delivery to you.