Will you make your measuring easier too?
We´ve drawn by lots twenty winners of SKS-Hirschmann test probes, are you one of them?
This is an archive article published 16.04.2013. Some information may no longer be up to date and in line with the current state. Please contact us in case of interest.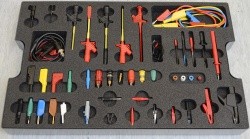 Measuring and testing is actual in practically every development or service workplace, what you´ve also confirmed to us by your participation in a recent contest published in our article -
SKS - measuring and testing with pleasure
, where you sent us an answer on a question -
Wires of what cross-sections can be measured with the KLEPS 2700 type (without stripping)?
The correct answer is, that with
this test probe it is possible to measure wires (without stripping) of a 0,25mm2 – 1,5mm2 cross section (3.5mm diameter, wires with common insulation).
Thanks for participation, winners of KLEPSxxx series test probes are: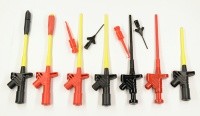 Ing. Ladislav Mach (CZ)
Jiří Maršálek (CZ)
Tomáš Růžička (CZ)
Zdeněk Jaroš (CZ)
Kőfalvi Levente (HU)
Tóth Sándor (HU)
Hejjel László (HU)
Miklós Lammel (HU)
Mándli Jenő (HU)
Ing. Mihail Palada (RO)

Vladimír Tlach (SK)
Jozef Marton (SK)
Ing.Daniel Hečko (SK)
Marek Anderle (SK)
Ing. B.Svehla, Ph.D. (SK)
Štefan Takáč (SK)
Vladimír Gánoczy (SK)
Ján Tomlain (SK)
Ing. Ján Lehotský (SK)
Ľuboš Šefčík (SK)

Do not miss these articles