The WiFi module HM-WF8266 from HopeRF ensures stable long-distance transmission and wide coverage with low power consumption. In addition, with its compact design and a great price, it is the ideal solution to meet the different requirements in a wide range of applications.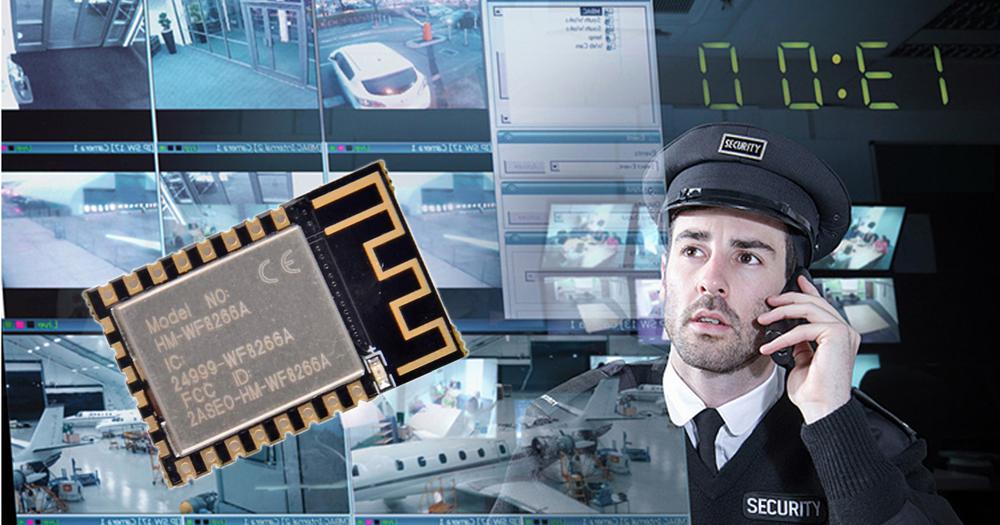 HM-WF8266
module integrates a very popular ESP8266 chip with an enhanced version of the Tensilica's L106 Diamond series 32-bit core processor, with on-chip SRAM with frequency support of
80 MHz and 160 MHz
, and RTOS support.
HM-WF8266 can use GPIO external sensors and other devices to achieve the minimum system resources in the early development and operation.


Key Features:
UART/GPIO/ADC/PWM/I2C interfaces
Built-in one 10 bit high precision ADC
Support for serial local upgrade and remote firmware upgrade (FOTA)
Deep sleep current: ≤20uA
4MB Flash memory
Security mechanism: WPA/WPA2
Encryption type: WEP/TKIP/AES
Upgrade firmware: UART Download/OTA (via network)
Network Protocol: IPv4, TCP/UDP/HTTP/FTP/MQTT
User Configuration: AT+ Instruction Set, Cloud Server, Android/iOS APP
Size 24x16x3mm
Typical areas of application: sensor networks
Humidity and temperature monitoring
The most common application in which the ESP8266 module is used is humidity and temperature monitoring. The digital H/T sensor can be connected directly via the I2C interface to the ESP8266, and the built-in software can send humidity and temperature values to the cloud at regular intervals. In addition, you can use this application with very low production costs - under 10 USD.

The wifi module HM-WF8266 is available directly from our warehouse.
For more information about HopeRF products, we are available at sales@soselectronic.com.

Do not miss these articles
Do you like our articles? Do not miss any of them! You do not have to worry about anything, we will arrange delivery to you.