Advanced security, number of embedded network protocols, industrial design, and simple integration with the ConsoleFlow™. The xPico 270 embedded IoT gateways from Lantronix is an ideal choice for industrial IoT applications.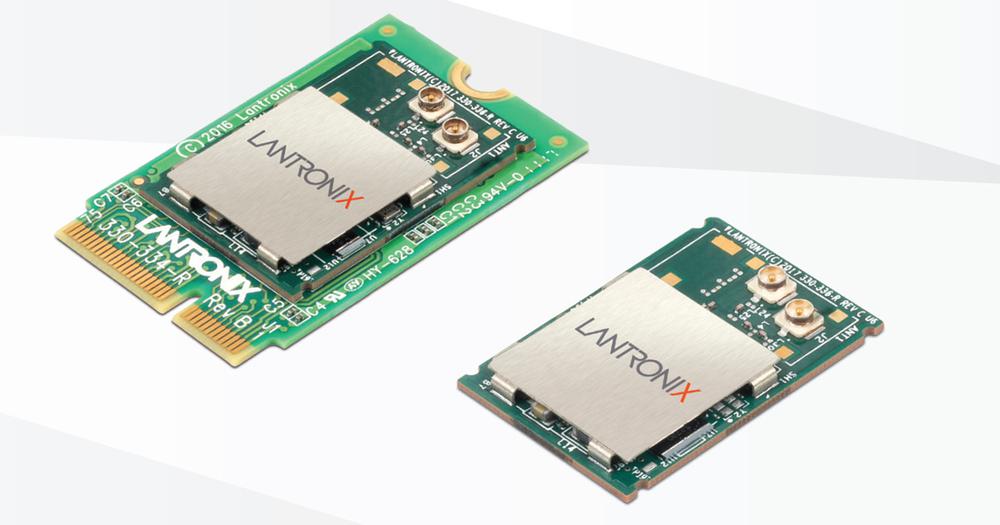 Lantronix
has developed an integrated IoT gateway of the xPico270 series for
seamless and secure Ethernet, Wi-Fi and Bluetooth connectivity
.
This enables manufacturers to develop and deploy their intelligently connected products with reduced complexity and, most importantly, at lower risk.
As an authorized distributor, we bring you an article in which the manufacturer summarizes not only the basic features but also the advantages and typical applications of the xPico 270 series communication modules.

Secure Connection via Wi-Fi, Ethernet and Bluetooth
The xPico® 270 gateway uses the Cypress 5G 802.11ac Wi-Fi technology. It provides dual-band 2,4GHz and 5.0GHz 802.11ac Wi-Fi connectivity management and enterprise security for optimal device performance and communication within noisy industrial settings.
In addition to a powerful wireless Wi-Fi, this module simplifies the deployment of robust Ethernet, Bluetooth and Bluetooth Low Energy (Bluetooth LE) connectivity without writing complex drivers. Its compact construction fits it into any design and can operate even in extreme environments.

Intelligent Networks and Advanced IoT Communication Engine
With the integrated xPico 270 network communication module and flexible system integration modes, you will simplify the development of embedded applications and speed up the launch of your device.
If you have your own MCU used in your application, then the xPico 270 can work as a network coprocessor. Or you can omit it completely and use the built-in MCU in xPico 270 and write a program using the provided SDK.
Field-tested TruPort® Serial technology supports the transparent transmission of hundreds of proprietary serial and standard Fieldbus protocols. In addition, TruPort® Socket technology enables complete control over multiple connections via TCP, UDP or TLS.

Cloud-based Centralized Management Service
Scalable and secure cloud-based device management for the xPico 270 embedded IoT gateways, ConsoleFlow™, combines complete control over the operation of these devices of any size with remote management and maintenance over the network to reduce total cost of ownership (TCO).
Wireless LAN Specifications
IEEE 802.11 a/b/g up to 54 Mbps; 802.11 n (1×1) up to 150 Mbps; 802.11ac up to 433 Mbps
20, 40 and 80 MHz channel width with optional SGI
Dual Band 2.4 GHz and 5 GHz,
Supports IEEE 802.11 d/h/i
802.11r fast roaming
The xPico 270 Lantronix module is currently available on order. Technical information, prices and delivery dates can be found on our website.
We will be happy to provide you with more information, including technical advice on Lantronix products, at sales@soselectronic.com.
Source: Lantronix

xPico 270 Series is Ideal for:
Industrial automation

Medical devices

Responsive retails

Resource management
Do not miss these articles
Do you like our articles? Do not miss any of them! You do not have to worry about anything, we will arrange delivery to you.