New product from Sensirion was designed as an intelligent switching and control unit for emission and air quality control devices. Its design simplifies the design of devices and saves costs in their development.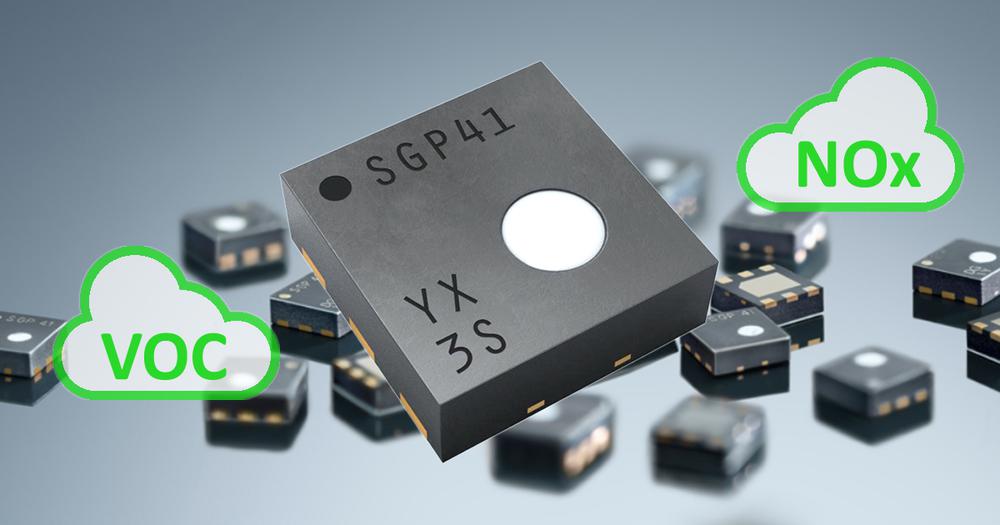 Sensirion portfolio includes many sensors. Their focus is directly related to the protection of the environment and human health.
And the manufacturer is coming up with yet another new sensor, this time for the detection of several pollutants in the interior. All this in just one sensor chip.
This sensor solution is suitable for immediate and continuous monitoring of VOCs and NOx, including those potentially harmful events which cannot be perceived by the human senses. Apart from that, the automatic control of air treatment devices based on SGP41 signals helps to save energy by switching them off after the increased VOC and/or NOx values in the interior are removed.
The signal from the sensor is processed by the Sensirion algorithm running on an external microcontroller. The output of the algorithm are VOC and NOx indices in the range of 1 to 500.

The SGP41 multi-pixel sensing element is characterized by standout resistance to polluting gases that occur in real applications. This allows for unique long-term stability as well as low drift. Sensirion's modern production process guarantees high reproducibility and reliability. Thanks to the tape and reel packaging and SMD design, the SGP41 is ideal for high-volume applications.
Please find the new sensor of volatile organic compounds (VOC) and nitrogen oxides (NOx), Sensirion SGP41, in our stock range. Or start testing SGP41 today with the SEK-SVM4x development kit!
You will find interesting information about the measurement and the VOC index also in our previous article about the SGP40 sensor.
If you have questions or need advice on choosing suitable Sensirion products, do not hesitate to contact us at sales@soselectronic.com.

Do not miss these articles
Do you like our articles? Do not miss any of them! You do not have to worry about anything, we will arrange delivery to you.