Do you often buy the same items?
If your answer is yes, then you will like the new function in our OnLine shop. Simply, add these products on a list of your favourite items and save your time with the next order.
What are the advantages?
frequently bought products are placed together
they are easily accessible
there is no more need for product searching
regularly bought components e.g. for the production of the same PCB, can be gathered into a group with an appropriate name and after that added into a shopping cart easily with a single click
possibility of the bulk change of items in a shopping cart when it is needed
How to add an item to favourites?
Easily. Click on "Add to Favourites" in a "Product line", "Details" and in the "Cart".
At the same time please set the quantity of the item and its target group.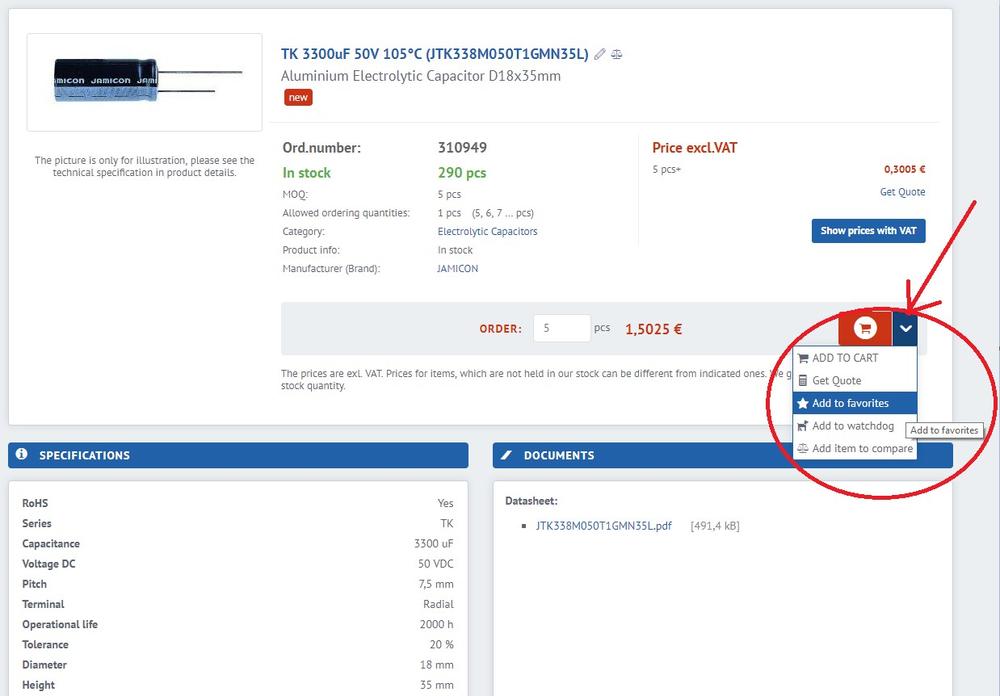 How can be "MyFavourites" reached?
The file
"MyFavourites"
is available in the blue top menu of the webshop. You can find there a list of your favourite groups with your favourite products you have created.
entered products can be edited
can be bulk inserted into the shopping cart
can be deleted from the file



Beware, favourite items are only active when you are signed in. Sign in
We believe this information will be useful to you. We will be happy to answer your comments and suggestions at webmaster@soselectronic.com

Do not miss these articles