Enclosure MTK-F.7 enables a comfortable mounting on a standard wall-installation box and offers elegant solution for control, sensors and similar.
This is an archive article published 01/29/2016. Some information may no longer be up to date and in line with the current state. Please contact us in case of interest.
Installation boxes are perhaps in every wall. Yes – those classic ones, used for decades, usually serving to mount mains sockets and light switches. When we want to place an electronic device on such a wall box (thermostat, sensor, control unit, indicator,...), then it´s certainly best way to use an enclosure directly intended for this purpose.
One of such is also the MTK-F.7 enclosure from company Teko. A bottom part can be easily mounted to a wall in a horizontal and also vertical position and the upper part is easy to "snap-on" and that´s all. Bottom part also contains knobs for assembly of a PCB.
MTK-F.7
is in our stable stock portfolio. Upon order we´re also able to supply you a black version, as well as a the type
MTK-S.7
with a slanted front panel, what can be more advantageous at some applications.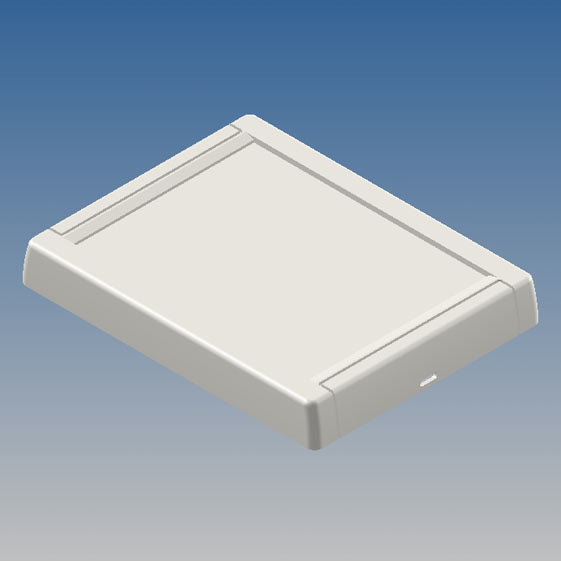 Advantages/ Features:
elegant enclosure for mounting on a classis wall installation boxes

ideal for thermostats, control units, indication, sensors, ...

horizontal as well as vertical mounting option

screw-less front panel

contains knobs for PCB assembly
Do not miss these articles
Do you like our articles? Do not miss any of them! You do not have to worry about anything, we will arrange delivery to you.