In addition to lower operating noise and high pressures, the DV6224 / 17P-00240 diagonal fan also offers PWM input for speed control and Alarm signal at a price even more advantageous than the standard model.
This is an archive article published 06/19/2020. Some information may no longer be up to date and in line with the current state. Please contact us in case of interest.
At first glance, the diagonal fans differ only slightly from the axial ones. Intake is axial, whereas exhaust is diagonal. Due to the conical shape of the wheel and housing, the air in the diagonal fan is more compressed.
In direct comparison with axial fans of the same size and comparable performance, these fans are distinguished by the lower operating noise at high pressures.
We're bringing you one attractive version of the standard diagonal fan DV6224 from ebm-papst directly from our warehouse.


It's the DV6224/17P-00240, enriched with PWM input for speed control and the Alarm signal, with a price even better than for the standard fan.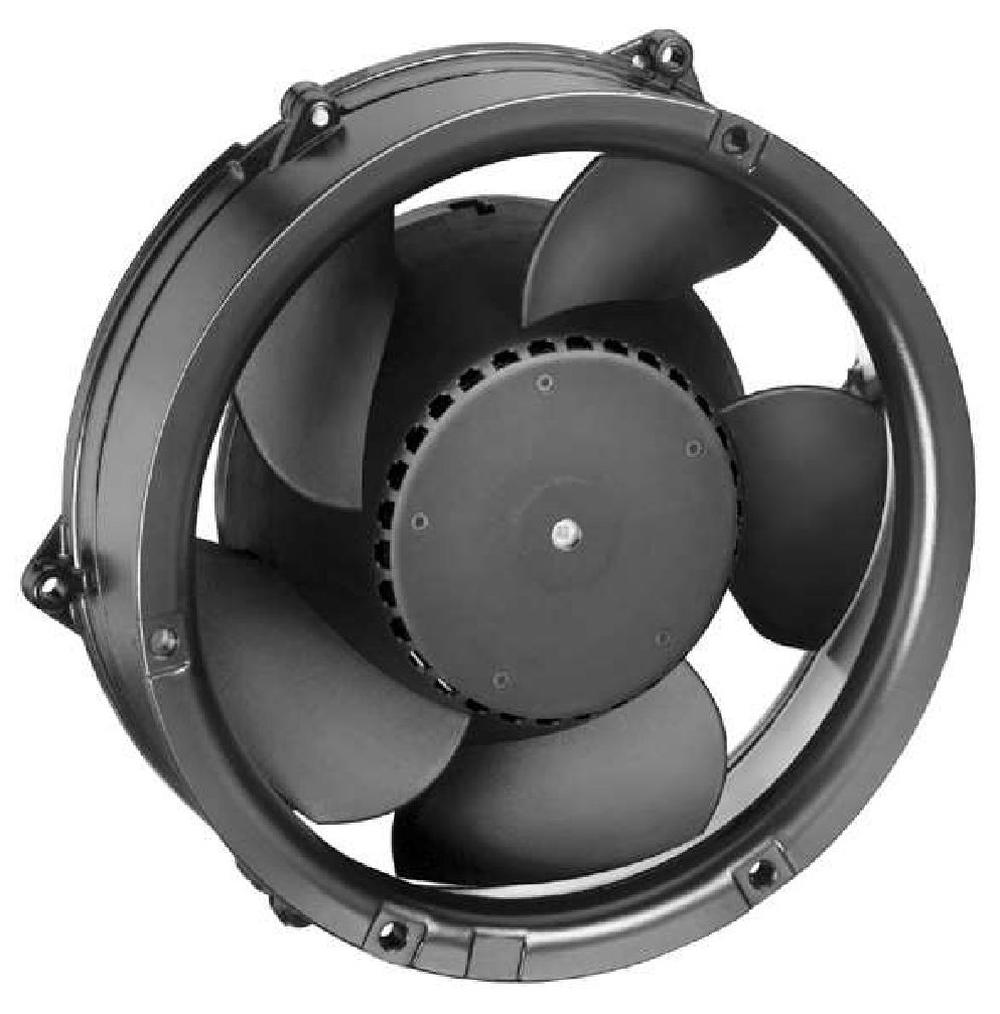 The basic parameters of the DV6224/17P-00240:
Dimensions: D171,5 mm x 50,8 mm
Material: Aluminium housing, fibreglass-reinforced PA impeller
Power Supply: 24Vdc
Power: 44,4W
Speed: 4300/min.
Bearing type: Ball
Max. air flow: 530m3/h
Noise: 63dB(A)
Operational temperature: -20°C ... +75°C
Rotational direction looking at rotor: counterclockwise
Additional functions - PWM input and Alarm signals are not mandatory. If you do not need them, you do not have to use them. No connected PWM input means 100% speed and an Alarm is a signal to indicate if the speed drops significantly.
Alarm Signal:
ISINKhas value of 2mA at 100% speed and max. 10mA at active Alarm. Then UALOW is less than 0,4V.

Speed setting via PWM: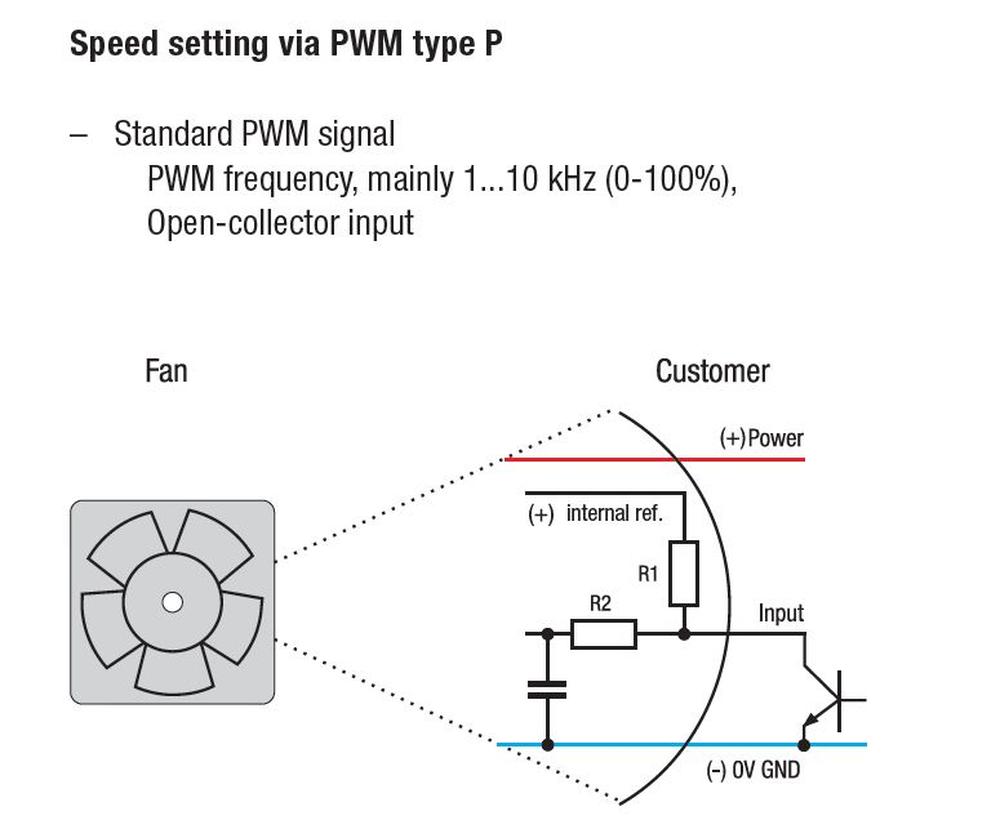 The internal reference voltage is +5V, and typical values of resistors are R1 = 4,7 ... 10 kOhm and R2= 100 kOhm.

Diagonal fan DV6224/17P-00240 can be found in our product range, available immediately from our warehouse.
For more information on ebm-papst products, please do not hesitate to contact us at sales@soselectronic.com

Do not miss these articles
Do you like our articles? Do not miss any of them! You do not have to worry about anything, we will arrange delivery to you.