The new TG267 and TG297 infrared cameras significantly accelerate the thermal diagnostics process. The features like 160x120px resolution, MSX combined image, new laser, larger display or easy data transfer to mobile devices are now available for the better price than you would ever expect.
This is an archive article published 12/11/2019. Some information may no longer be up to date and in line with the current state. Please contact us in case of interest.
Infrared camera TG267
The biggest and the most important improvement of both thermal cameras is the 160x120px resolution, which is 4 times the resolution of e.g. their predecessor TG167 (80x60px).
Another great step forward, and in practice a very useful tool, is the added camera in the visual spectrum and thus the possibility of the combined picture - MSX (Infra + visible spectrum).
This feature greatly facilitates e.g. localization of hot spots on the measured object.
Other key features:
New multipoint laser accurately indicating the temperature measuring point (spotmeter), which contributes to the accuracy of the work.
Larger display (+ 83% area) is also a clear benefit over older models.
Integrated white LED work, a simple but great feature if you need to measure in dark places.
Memory for up to 50 000 images.
"Meter link/Bluetooth (BLE)" function to transmit measured data.
Contact measurement with integrated (supplied) thermocouple connector up to 260°C.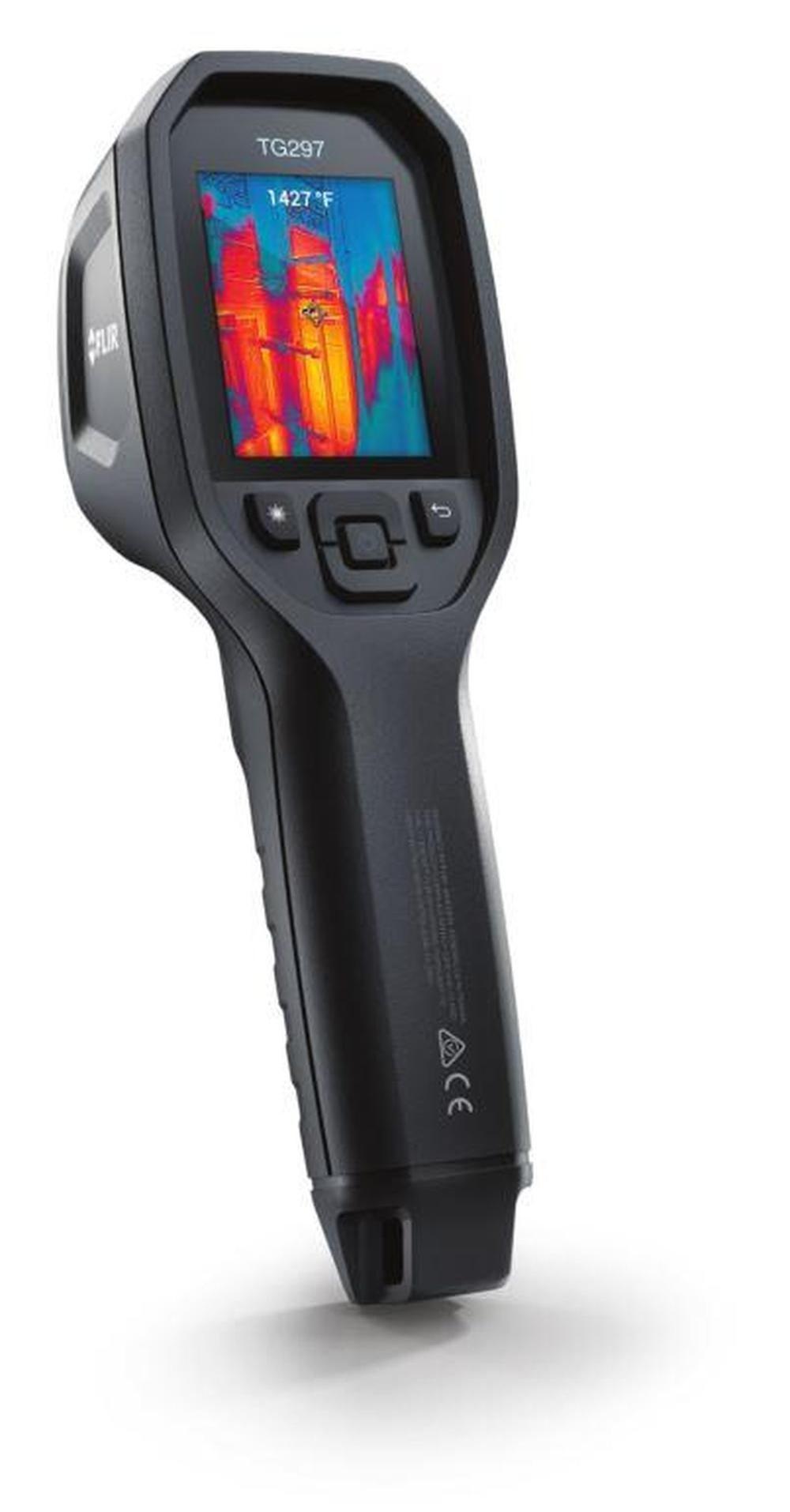 Infrared camera TG 297
The TG297 has the same functions as the type TG267, but it also has a high-temperature gray optical filter that allows measurements up to 1030°C.
Recent years show the growing popularity of easy transfer of measured values to mobile devices. This infrared camera also meets this requirement, as it features the Meter link/Bluetooth (BLE) function for seamless transfer of images and measurement results to FLIR Tools as well as live temperature transfer (without image).
Thanks to its features and a great price, the TG thermal cameras series is very popular and ideal for electricians, HVAC/R engineers, building inspectors and mechanical engineers.
Both new TG267 and TG297 infrared cameras offer improved sensitivity and resolution to help professionals dramatically reduce diagnostic time, and start repairing faster.
If you are interested in other FLIR products or you need more information, we will be pleased to advise you at sales@soselectronic.com

Do not miss these articles
Do you like our articles? Do not miss any of them! You do not have to worry about anything, we will arrange delivery to you.