The 1551SNAP series of enclosures are ideal for small devices such as sensors, IoT and smart devices. A completely new 10 enclosures, even in a round design for an even more interesting design, were introduced to market.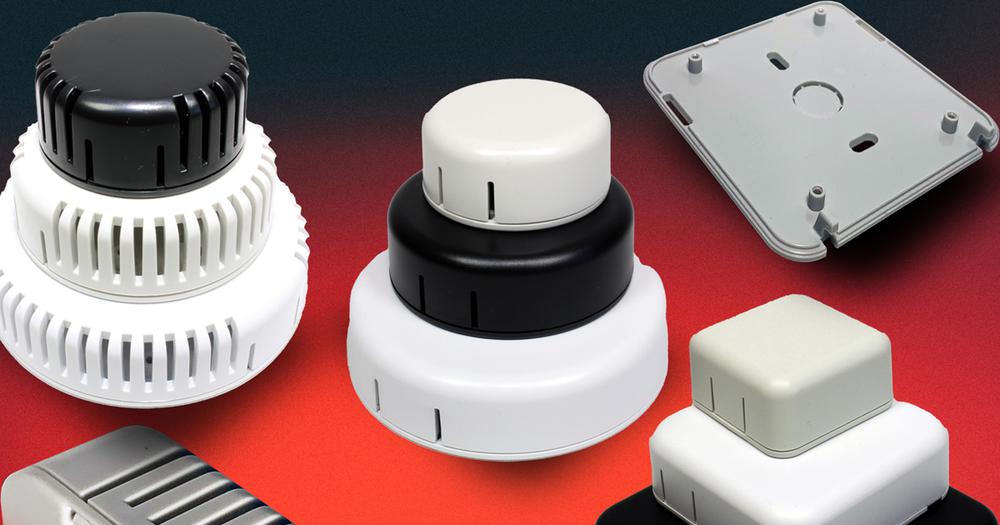 Due to its compactness, easy handling and durability, the
Hammond 1551SNAP series
of enclosures is ideal for many small devices.
Since the enclosures offer a really wide range of uses, Hammond has decided to bring 10 new types to market, taking the 1551SNAP series to the next level.
In addition, based on the market requirements and SOS electronic customers, the enclosures also come in a round shape. This shape allows developers and manufacturers to design even more elegant devices.
"The offer of plastic enclosures of the 1551 series from the Hammond company already contains 49 different sizes. In addition to the available sizes and various configuration options, our customers can choose from several colours and accessories," says Martin Brestovič, product specialist at SOS electronic.

Big family of little enclosures 1551 consists of these series:
1551 – standard small enclosures,
1551MINI - extra small enclosures for miniature devices,
1551USB – based on 1551MINI, but with an opening for US connector, 
1551SNAP - containing 1551Vxxx with ventilation holes but also 1551SNAPxxx without them.
The ventilated versions 1551V are available in rectangular and, most recently, circular shapes with diameters of 45, 60 and 80 mm. In addition, the 1551SNAP family also introduced the so-called unventilated versions of square and rectangular enclosures measuring: 80 x 80 mm, 60 x 60 mm, 40 x 40 mm and 80 x 40 mm, and round ones with diameters of 45, 60 and 80 mm.

The new enclosures without ventilation openings thus provide better protection against dust, dirt and moisture than ventilated ones. Therefore, they are especially suitable for various optical and acoustic indicators, communication devices - Bluetooth, Wifi, GSM, and others. Plastic enclosures with ventilation holes are designed especially for environmental sensors of temperature, humidity or various types of gases.
The dimensions of the internal surface available for PCB mounting are as follows:

in rectangular enclosures: 74 x 74mm, 54 x 54 mm, 34 x 34 mm and 74 x 34 mm,
in round enclosures: 39 mm, 54 mm and 73,50 mm.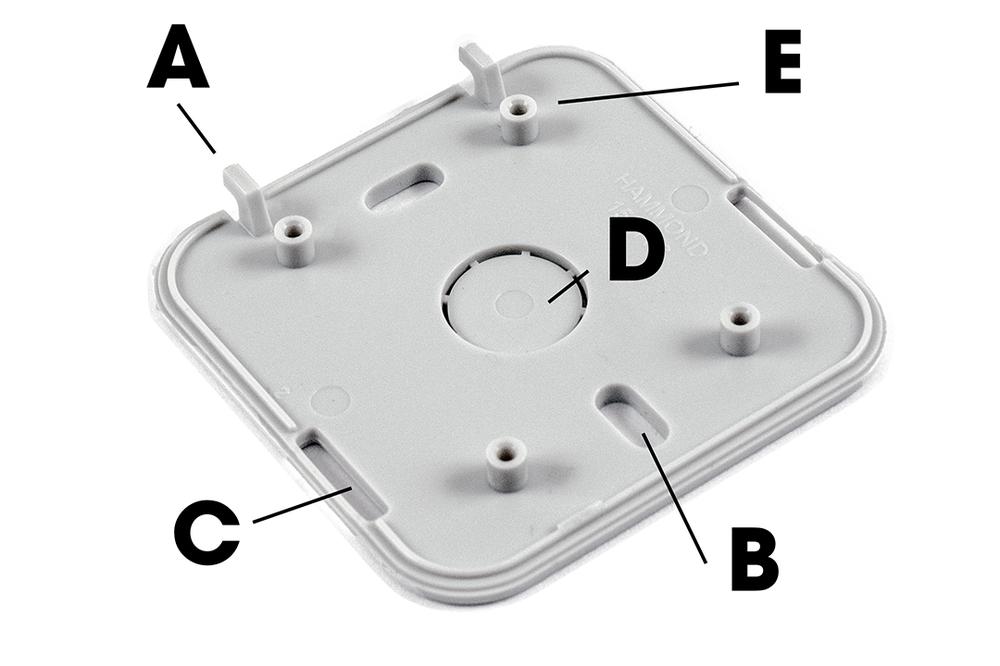 All versions of the 1551SNAP enclosures are available in
black, gray and white colour from ABS UL94-HB
.
The enclosures contain 4 mm high PCB stand-offs
(E)
, slots for wall mounting
(B)
and a hole for the cable
(D)
.
A key feature of the design of these enclosures is the practical snap-on closure (A, C), which allows repeated opening and closing, without the need for tools.
At the same time, this maximizes the internal space for the PCB by eliminating screw fastenings to secure the cover to the base.

All sizes have a height of 20 mm, which provides enough space, e.g. for mounting RJ45, USB and other standard communication interfaces.
More information about small to miniature enclosures of the 1551 and 1551V series with ventilation holes can also be found in our previous articles (link).
If you want to consult the design or selection of a suitable Hammond box, we will be happy to help you at sales@soselectronic.com.

Do not miss these articles
Do you like our articles? Do not miss any of them! You do not have to worry about anything, we will arrange delivery to you.