Industrial Ethernet, alias Profinet, is a perspective, versatile and easy-to-use communications platform. A basic overview of features and the most common types of cables can be found in the article.
This is an archive article published 09/19/2019. Some information may no longer be up to date and in line with the current state. Please contact us in case of interest.
In recent years, we have increasingly encountered terms such as the Internet of Things and Industry 4.0. This happened also because the Ethernet communication platform has proven to be powerful, flexible and reliable for the industrial environment. As the world's most widespread communication platform, it is possible to connect the office environment to the industrial environment, which is a huge advantage.

Profinet as Industrial Ethernet (IEC 61918 and IEC 61784-5-3) was originally defined as 2-pair and was sufficient for speeds up to 100Mbit / s. For increased transmission speeds and higher flexibility, a 4-pair technology, well known from the "office environment", was included in the Profinet category in 2013.
The following table illustrates that there is no problem to reach a distance of 100 meters at a transfer rate of up to 10 Gbit / s. For longer distances, the optic cable is an excellent choice.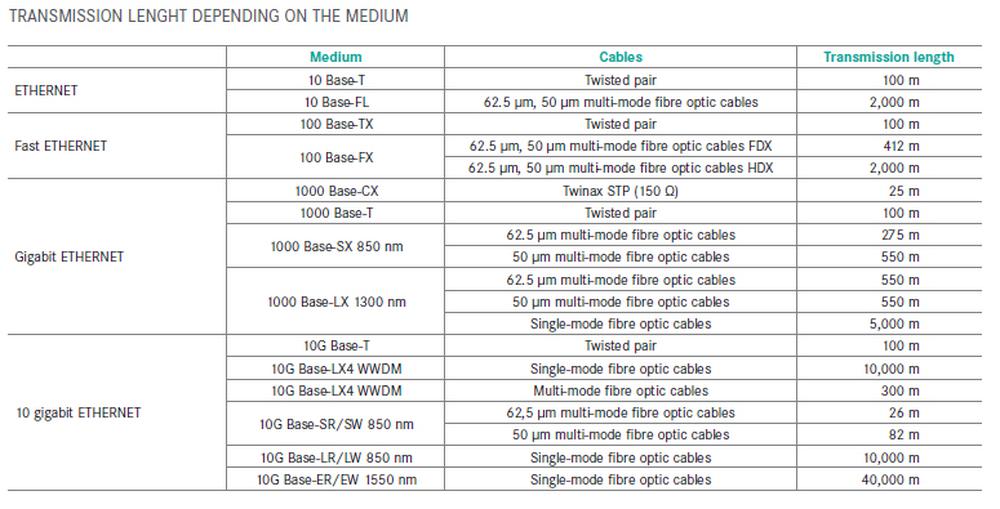 The surrounding environment where the cable and the cable connection to the machine will be connected. The main features of the fourth most commonly used cable insulation (PUR, PVC, FRNC, PE) are illustrated in the following table: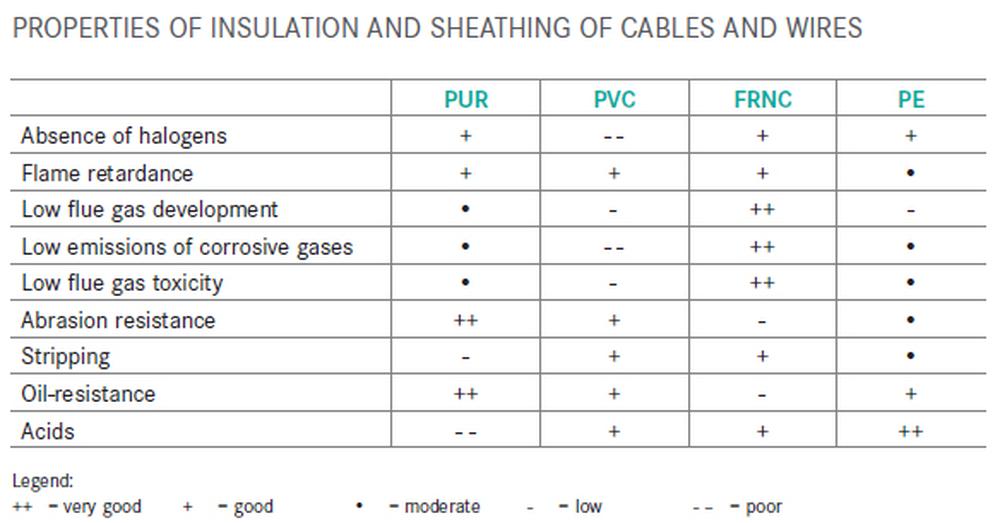 The table shows that the most common PVC insulation fulfills many demands. However, PVC has a major disadvantage regarding the development of toxic and corrosive gases in the case of fire. The halogen-free cable is required in many applications. Therefore, a cable with FRNC insulation (flame retardant, non-corrosive), or polyurethane insulation, which is particularly suitable for mechanically stressed cables (since it has excellent abrasion resistance) is a better choice. Polyethylene (PE) insulated cables are usually used in underground installation (burial, direct burial) and UV-stable for general outdoor use.
Static and dynamic stress?

There are many factors influencing a cable choice and it can be said that the influences are de facto "added up". For example, if the cable is continually flexed and moreover twisted around the longitudinal axis, then it's unconditionally necessary to choose a cable specified for this usage. Thanks to a wide offer of company Lapp in this area, a comprehensive description and comparing tables in the catalogue, it's relatively easy to find a suitable cable.
Type A, B or C?
Type designation A/B/C marks cable construction (1 core, for fixed installations), stranded conductor - for flexible installations or a very fine cable controls for very high demands on flexibility.

Cat.5, 6 or 7?
The commonly known abbreviation, such as Cat.5e and the like, define the cable requirements so that they can handle the appropriate transfer rate.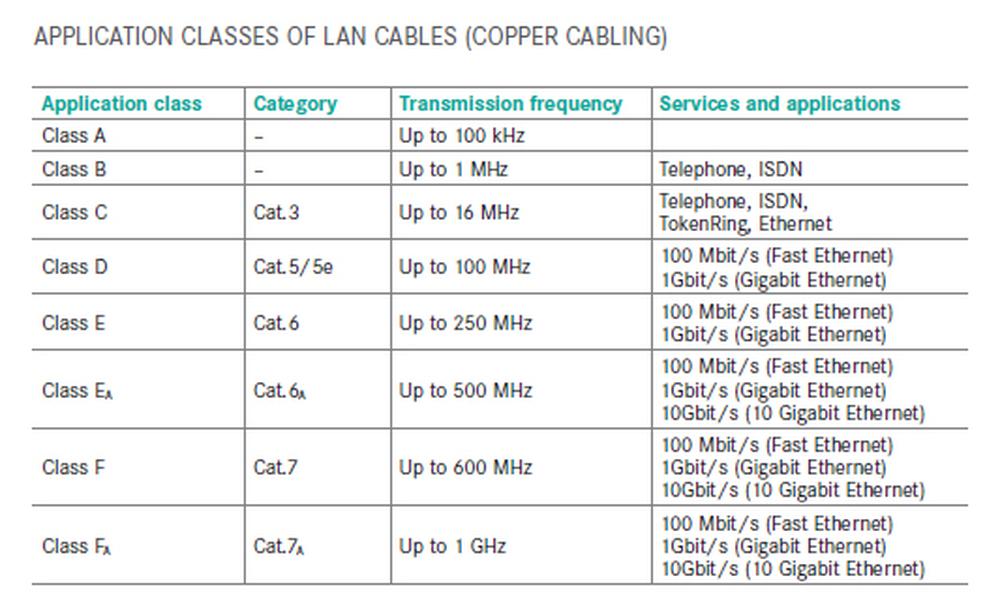 The most demanded industrial Ethernet cables from Lapp include:
ETHERLINE® Cat.5e
High-quality double shielding eliminates the possibility of high-frequency disturbances. Outer PUR sheath (halogen-free) is resistant to mineral oils and abrasion. Flame resistant according to IEC 60332-1-2.

ETHERLINE® PN Cat.5 
FC ("Fast Connect") equipment design. Flame resistant according to IEC 60332-1-2



ETHERLINE ® Y FC and ETHERLINE ® YY

Flame resistant cables according to CSA FT-4 standards.

In addition to the cables themselves, company Lapp also offers ready-made patch cables with industrial connectors as well as a wide range of Profinet connectors. Lapp Profinet brochure provides a comprehensive overview of industrial Ethernet components.
A detailed offer of all components for industrial Ethernet from the Lapp group can be found in the Lapp - Automation and Network guide.

We can supply you with a wide portfolio of Lapp Profinet products upon request under advantageous delivery conditions.
If you are looking for a suitable solution, we will be happy to advise you at sales@soselectronic.com

Do not miss these articles
Do you like our articles? Do not miss any of them! You do not have to worry about anything, we will arrange delivery to you.