Despite the dimensions of only 145 x 106.2 x 56.5 mm, the TERA chassis reliably dissipates heat from a 2.5" single-board computer (SBC) with the processor with TDP up to 15W at an ambient temperature of 60°C.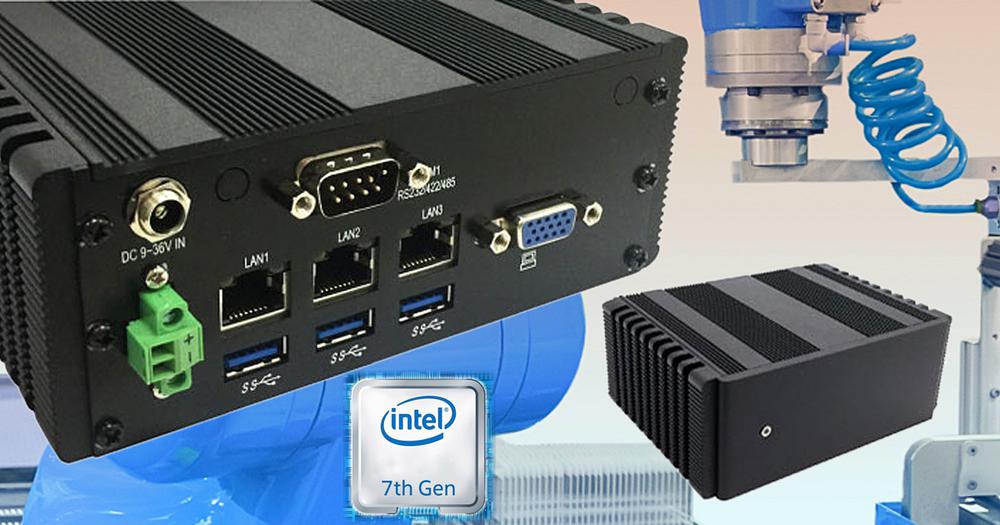 LexSystem
once again proved its flexibility and introduced the TERA-2I710DW with the
7th generation Intel Celeron 3655U processor
instead of the standard TERA-2I610DW, which uses the 6th generation Intel Celeron 3955U processor.
The computer is compatible with 64-bit Linux and Windows 10. Windows 10 will usually install all the required drivers automatically.
In the rare cases when Windows cannot find the drivers, you can download them from the LexSystem website. Drivers for Linux are part of the kernel. For more details please see LexWiki.
The PC has input power voltage range from 9 to 36V DC. That allows the use of standard 12V or 24V supply voltage and there is still plenty of room for the implementation of additional overvoltage protection.
It works in the ambient temperature range -20 to 60˚C at 0,5m/s airflow.
Processor, RAM and Storage
Intel 7th generation Celeron 3965U processor is soldered on the bottom side of the PCB. That allows good heat transfer to the massive aluminium chassis.
One slot for DDR4 SO-DIMM RAM 2133 up to 32GB 
full-size mSATA slot (*1)
SATA connector for 2,5" SSD. If you choose a 2.5" SSD you will need a mounting kit that also contains SATA data and a power cable.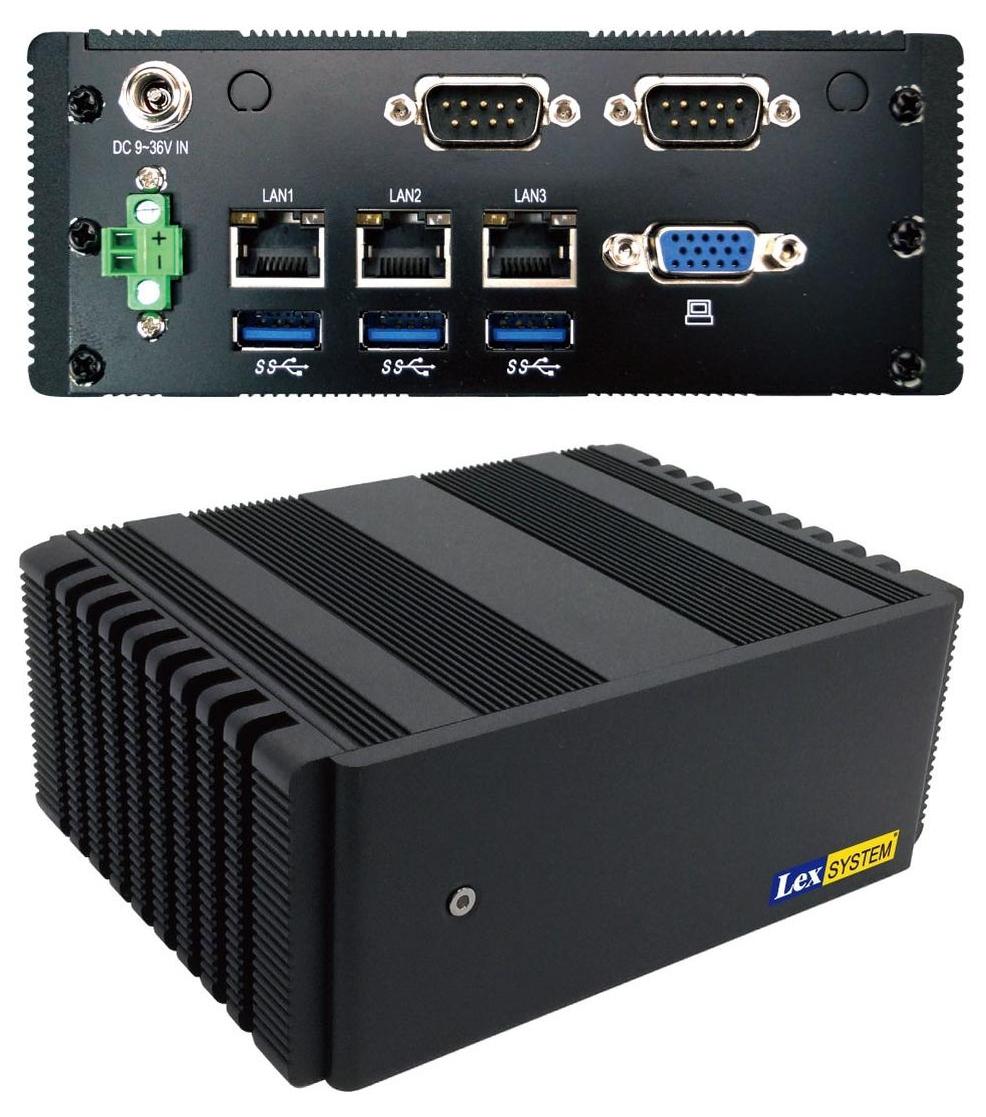 External Interfaces
GbE x3, Intel I210-IT Ethernet controller, each directly connected to the processor via dedicated PCIe[x1] lane 
USB 3.0 x3 
RS232/485/422 x2, configurable in BIOS. DSUB9 connectors can be replaced by CC102, RS232/isolated RS232 or CC104, RS232/isolated RS422/485 module 
VGA
Expansion slots
mPCIe (full-size) with PCIe/USB3.0 signals configurable in BIOS and USB2.0 
mPCIe (full-size) (*1)
(*1): mSATA/mPCIe, SATA/PCIe signals autodetect

SBC doesn't contain a SIM card slot.
In case you need 4G connectivity, you can use EG25GGB-MINI PCIE-S with SIM card holder, 2JW1124-C952B antenna and 15cm antenna cable.
The TERA series contains many other models, choose the most suitable one.
If you need more information about LexSystem products, please contact our sales representative for your region or send us an email to lexsystem@soselectronic.com; we will be happy to help you.

Do not miss these articles
Do you like our articles? Do not miss any of them! You do not have to worry about anything, we will arrange delivery to you.