Because of a growing interest in switch-mode AC/DC modules Myrra 47000 series, you can find another types in our stock immediately available.
This is an archive article published 12/14/2012. Some information may no longer be up to date and in line with the current state. Please contact us in case of interest.
Switch-mode power supplies (AC/DC converters) replace classic transformers in many segments, mainly because of an excellent efficiency, low standby losses and last but not least - significantly lower weight. Moreover, Myrra 47000 series is very easily applicable thanks to a package with leads for soldering into a PCB. This solution saves place, because it replaces a transformer, rectifying bridge, filtering capacitors and a voltage regulator.
Series 47000 was introduced to you in detail in the recent article: Save energy and production costs with Myrra 47000 switch-mode power supplies. Because of a big interest, we included to standard stock types another 12 types: 47114, 47123, 47124, 47125, 47132, 47133, 47136, 47163, 47164, 47166, 47247 and 47255. As you can see from the datasheet, these are the types with single but also dual output voltages. At the same time, there are also types marked as "NR" - non-regulated. However, even these types provide a partially regulated voltage (+-5% at full load). A main difference in comparison to regulated types is a higher output voltage at a low load ( 0 ... +30%). An advantage is that they offer somewhat higher power than regulated versions (3.2 / 5.4W vs. 2.5 / 5W).
Detailed information will provide you the Myrra 47000 datasheet and the article about the 47000 series. In case of interest even in non-stock types, please contact us at info@soselectronic.com.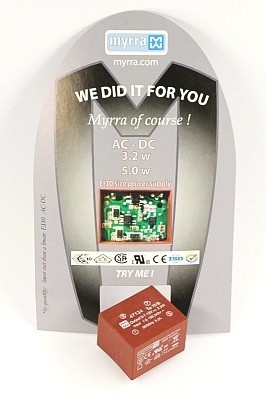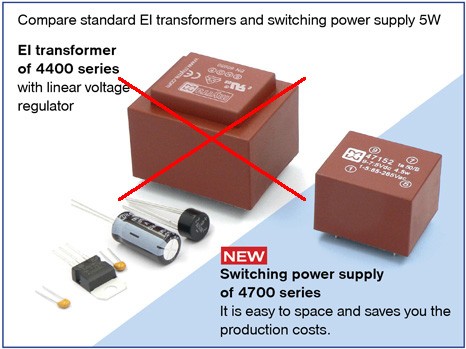 Do not miss these articles
Do you like our articles? Do not miss any of them! You do not have to worry about anything, we will arrange delivery to you.