Connected... This word best describes today's industrial automation world. As the number of Internet of Things devices increases, so does the network. But this also leads to the increased likelihood of its failure. By choosing the right cable, you can avoid the three most common causes of Ethernet network failure. Find out more in an article by Sylvie Feng from Belden.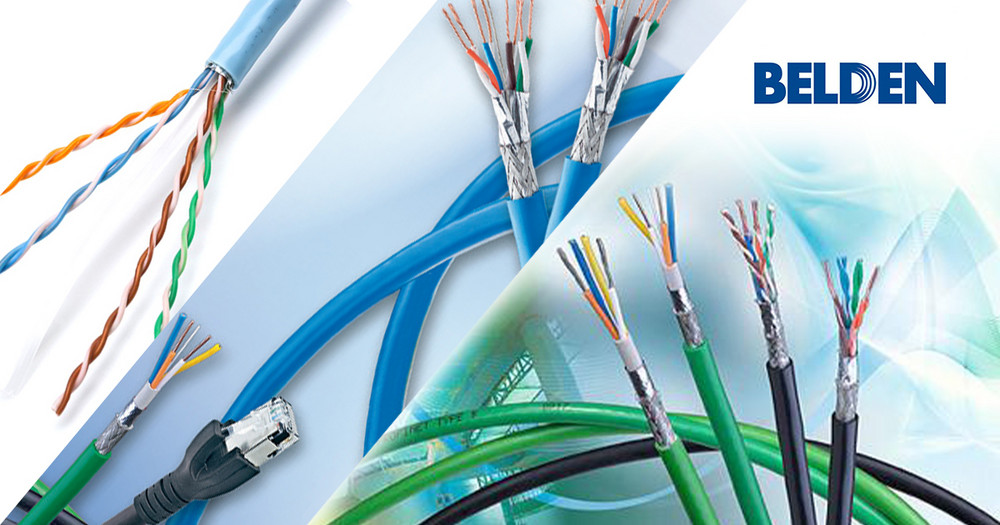 For more than 100 years, 
Belden
has been not only a leader in design and manufacturing of cables, but also a solution provider for signal transmission with a complete portfolio of not only cables, but also connection products and network products.
Bonded-pair technology is one of the many innovations that our long-term supplier and partner - Belden - has brought to market during its operation. This is a further improvement of the original patent for twisted-pair cables, in which the cables keep their constant properties for a long time ("installabel performance ™").
Sylvie Feng, a senior manager of solution consultants at Belden, who has been actively involved in the development, manufacturing, testing, and introducing the products into real applications in practice for more than a decade, described the three most common causes of Ethernet failure in her article. These include motion, force, and noise (EMI or RFI), which can be prevented by the Belden bonded-pair cable.
In addition, she also explains why we should pay attention to the good physical resistance of the cables and what the benefits of the Belden bonded-pair cable technology in the Ethernet connection bring.
Find out more in the original article: 3 Ethernet Failures that Bonded-Pair Cable Prevents
Do not miss these articles
Do you like our articles? Do not miss any of them! You do not have to worry about anything, we will arrange delivery to you.