HAMEG Instruments (a Rohde&Schwarz company) complements the successful HMO Series of DSO/MSO Oscilloscopes by also covering the lower bandwidth range of 70 to 200 MHz.
This is an archive article published 08/19/2011. Some information may no longer be up to date and in line with the current state. Please contact us in case of interest.
Recently, we introduced you new user-friendly oscilloscopes HAMEG, reach-featured already in a base version. They offer practically everything, what you can need at a usual work in development or repair, and who wishes to add functionality like I2C decoding or measuring of AC/DC currents, can do this by optional accessories. As we notified their supposed availability to this term, we already have them in stock and they are immediately available.

All types are MSO-ready – it suffices to connect a logic probe (option HO3508) in order to analyze 8 digital channels. With the known option HOO10 two freely selectable serial protocols of the types I2C, SPI and/or UART/RS-232 can be analyzed, hardware-supported and time-synchronous. This is possible both on the analog and the digital channels.

New is the option HOO11 which enable the analysis of these serial protocols on the analog channel. Even with the 2 channel instruments 3-wire buses such as SPI can be analyzed this way by making use of the external trigger input.(additional probe recommended)

The HOO11 will be delivered with each HMO7xx, 10xx, 15xx, 20xx at no cost in the year of introduction.


Nové HMO modely: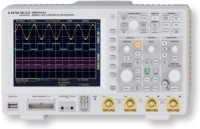 200MHz 2 (4) Channels Digital Oscilloscopes
HMO2022 (HMO2024)
150MHz 2 (4) Channels Digital Oscilloscopes
HMO1522 (HMO1524)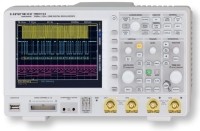 100MHz 2 (4) Channels Digital Oscilloscopes
HMO1022 (HMO1024)
70MHz 2 (4) Channels Digital Oscilloscopes
HMO722 (HMO724)
Accessories: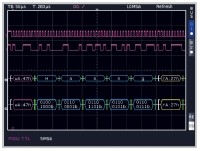 HOO10
– Triggering and hardware- accelerated decoding of I2C, SPI, UART/RS-232 buses on analog and/or digital channels.
HOO11
– Triggering and hardware-accelerated decoding of I2C, SPI, UART/RS-232 buses on the analog channels.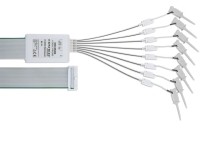 HO3508
- 8 channel logic probe for all HMO scopes
Technical parameters:
2 GSa/s Real Time

Low Noise Flash A/D Converter (Reference Class)

2 MPts Memory, Memory zoom up to 50,000:1

MSO (Mixed Signal Opt. HO3508) with 8 Logic Channels

Serial Bus Trigger and Hardware accelerated Decode, I2C, SPI, UART/RS-232 (Opt. HOO10, HOO11)

8 User definable Markers for easy Navigation

Pass/Fail Test based on Masks

Vertical Sensitivity 1 mV/div.

Offset Control ±0.2...±20 V (HMO20xx, HMO15xx)

12 div. x-Axis Display Range, 20 div. y-Axis Display Range (VirtualScreen)

Trigger Modes: Slope, Video, Pulsewidth, Logic, Delayed, Event

Component Tester, 6 Digit Counter, Automeasurement, Formula Editor, Ratiocursor, FFT for Spectral Analysis

Crisp 16.5 cm (6.5") TFT VGA Display, DVI Output

Lowest Noise Fan

3 x USB for Mass Storage, Printer and Remote Control optional IEEE-488 (GPIB) or Ethernet/USB

Made in Germany
Do not miss these articles
Do you like our articles? Do not miss any of them! You do not have to worry about anything, we will arrange delivery to you.