Thanks to their own technology and production, LUX-IDent RFID tags have a variable appearance and encapsulation for various applications while maintaining excellent price and quality. Let us present you a new supplier in the range of RFID products. (reading for 3 minutes)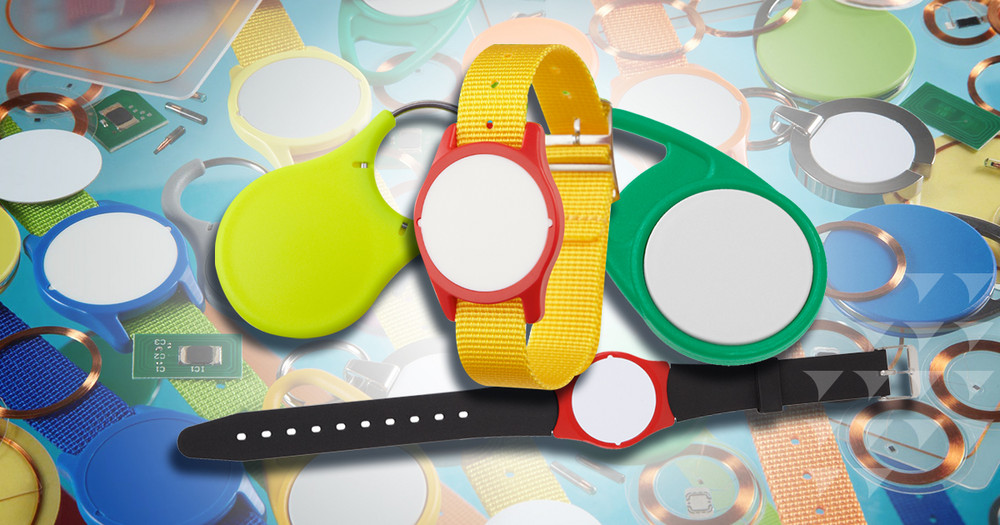 LUX-IDent, member of HID Global® 
a leading manufacturer of RFID products in Central Europe
a wide range of products for all types of access and security applications
a small serial production and personal approach
LUX-IDent, part of the world leader in security identity solutions, has become our business partner in the field of RFID products. Currently, they focus mainly on the production of RFID tags in the frequency bands 125 kHz (LF), 13.56 MHz (HF including NFC) and 868 - 915 MHz (UHF, RAIN® RFID).  
"Thanks to their own production, rich experience and knowledge, the LUX-IDent RFID tag portfolio includes various formats as well as shapes and encapsulation that are specific for different applications while maintaining a top price-quality ratio. They can also provide samples, small series, and also help with the design of your own RFID antenna," says Pavel Kováč, product specialist from SOS electronic.  
Own technology and production  
Technology of coil winding provides transponders an excellent variability to suit different customer needs. LUX-IDent produces non-encapsulated transponders with the usual diameter of 5 to 120 mm. Even though round-shaped coils are the most common ones, they can also make other shapes and formats upon request. Sophisticated coil winding combined with fine frequency tuning provides LUX-IDent products with excellent read and write performance. 
LUX-IDent also uses wire embedding technology in its production, which allows them to produce many different designs of HF antennas, mainly in the form of pre-laminated parts, which are used by card manufacturers.
In addition, they use etched antenna technology, which is used for HF (including NFC) and UHF (RAIN® RFID) tags and labels, available in standard designs or they can be designed individually based on customer requirements and chip types. Thanks to well-tuned production processes with an emphasis on high performance and flexibility, they can work with chips and chip modules from various manufacturers. 
LUX-IDent RFID antenna portfolio
pre-laminated RFID tags LF/HF/UHF/Combi/Dual interface
NFC tags
HF/NFC and UHF labels
RFID key fobs
RFID bracelets
RFID glass tags

Applications use by type of technology
Low frequency (LF) – identification of animals, goods, industrial applications, and access systems – attendance
High frequency (HF) – accesses, logistics and control of goods, electronic passports, and payment cards
NFC –control of access in public transport, mobile ticketing, smart poster, payment applications, IoT
Ultra-high frequency (UHF) – warehouses, logistics and container identification 
LUX-IDent specializes in low and high frequency RFID products, which are currently the most prevalent on the market. 
Apart from high-quality RFID products, LUX-IDent also offers additional services, either in connection with the production itself or with product customization, such as printing, engraving, OEM design, chip coding, ultrasonic welding, research and development, etc.
We have included the most requested RFID cards from LUX-IDent in our stock range.   
Other RFID products as well as products with specific requirements can be provided upon order. 
All available information about LUX-IDent RFID products can be found on our website.
We will be happy to answer your further questions at sales@soselectronic.com
Do not miss these articles
Do you like our articles? Do not miss any of them! You do not have to worry about anything, we will arrange delivery to you.