The cradle of SOS electronic cradle has become a branch in Brno. It all began 5th April 1991. In the common Czech-Slovak Republic was created SOS Electronic, s.r.o. located in Brno.
This is an archive article published 06/20/2011. Some information may no longer be up to date and in line with the current state. Please contact us in case of interest.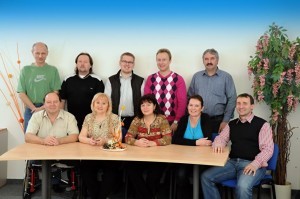 Gradually was developed the area of sales, purchasing, marketing, from functioning wholesale in Vinohrady until the present time. For 20 years we have tried to make the most for our customers, set up the best prices and supplies even inaccessible parts. There was many change, we started to cooperate with new suppliers, and vice versa as Traco brand, Wago, FTDI became stable strong partners for us and especially for our customers.
New trends in distribution of electronic components is also reflected in our company. SOS electronic is one of the leading distributors in the Czech Republic with a functioning web shop. At present, it still clings to an increased stock. Range of electronic components was modified mainly due to continuous improvement and greater integration into the units. That's why we included embedded systems to the product range of SOS electronic.
We prepared printed catalog, which became a favorite source of information among customers and helps to better focus to the available components. Area of electronic components requires continuous improvement and is therefore also we will continue to help our customers, so we can grown along with us.
Do not miss these articles
Do you like our articles? Do not miss any of them! You do not have to worry about anything, we will arrange delivery to you.