Würth Elektronik is one of the largest European manufacturers of passive and electromechanical components. The range is really wide, judge for yourself.
This is an archive article published 08/14/2015. Some information may no longer be up to date and in line with the current state. Please contact us in case of interest.
We have extended our offer of power coils by 23 SMD series and 4 TH series. Series

● SMD, shielded - WE-PD, WE-PD HV, WE-PDA, WE-HCI, WE-PMI, WE-TPC, WE-MAPI, WE-HCC, WE-SPC, WE-PDF, WE-PD2SR, WE-PD3, WE-MAIA, WE-HCF, WE-HCM, WE-LHMI, WE-PDW

● SMD, non-shielded - WE-PD4, WE-PD2, WE-LQ, WE-LQS, WE-PD2A, WE-PD2 HV

● TH, shielded - WE-TIS

● TH, non-shielded - WE-TI, WE-SI, WE-TI HV
Let us mention at least two types from a wide range: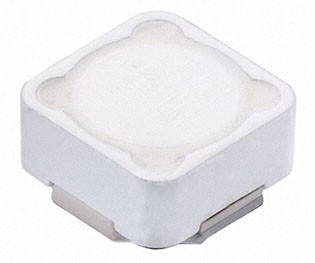 ●
WE-PD - is a popular "standard" series of SMD inductors.
Also available with white coating in the sizes 7332 (7,3x7,3x3,2mm), 7345, 1260 and 1280 for use in applications with LED.
●
WE-HCI
- series is designed for high current switching regulators. Standard operating temperature range is -40 °C to +125°C, for some types up to +155°C. The inductors are wound by a flat wire.
This allows optimal use of space inside the core and thus achieves extremely low DC resistance of the winding while reducing winding losses caused by the skin effect.
As an example 744355122 type features saturation current 65A, winding DC resistance 0,35mOhm and operating temperature range -40 °C to +155°C.
In addition to the power coils we have included to our portfolio also RF inductors, dual coil power inductors, common mode chokes, ferrite beads, ferrites for cable assembly, transformers for SMPS and coils for wireless power chargers.
Our entire range of Wurth components is available upon order – in a short leadtime and at convenient conditions. In case of interest, please contact us at sales@soselectronic.com.
Advantages/ Features:
Wide range of EMC and inductive components

Inductors for high current switching regulators
Do not miss these articles
Do you like our articles? Do not miss any of them! You do not have to worry about anything, we will arrange delivery to you.