Featuring a concurrent multi-constellation GNSS receiver on dual GNSS bands, the Quectel LC79D can support L1 and L5 bands for GPS, Galileo and QZSS satellites, L1 band for GLONASS and BeiDou satellites, as well as L5 band for IRNSS satellite.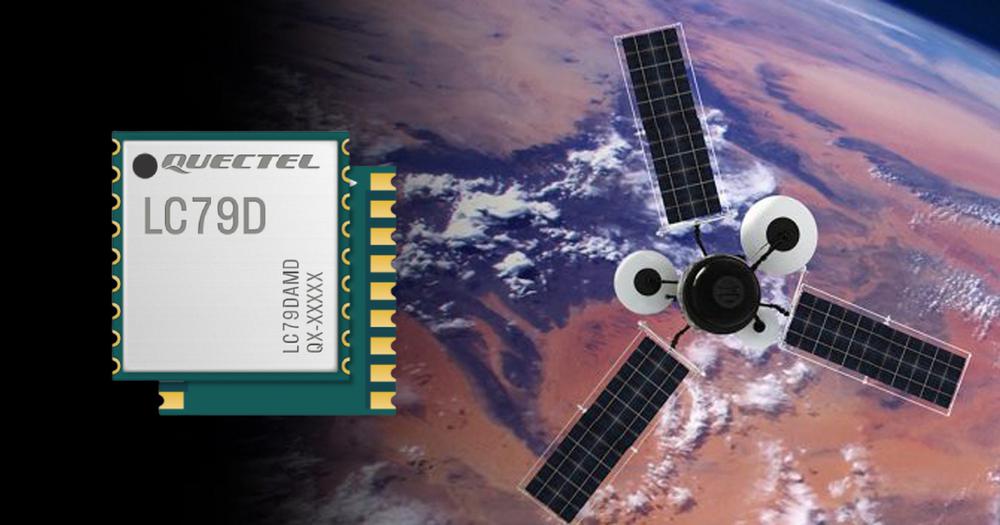 Compared with the GNSS modules working on the L1 band only, 
LC79D
 greatly increases the number of satellites involved in tracking and positioning.
Thereby, it significantly reduces the multipath effect caused by high-rise buildings in urban environments, reduces signal acquisition time and improves positioning accuracy.
The optional dead reckoning feature enables high positioning performance, even when the GNSS signal is absent or compromised.
LC79D is AIS-140 (Automotive Industry Standard 140) compliant, and its on-board LNAs and SAW filters serve to ensure better positioning under weak signal conditions and other harsh environments.
The advanced low-power management solution enables low-power GNSS sensing and positioning determination and makes the module an ideal solution for power-sensitive and battery-powered systems.

Due to its excellent performance in improving position drift and enhancing positioning accuracy in dense urban canyon environments, LC79D has become a popular selection for real-time tracking systems, sharing economy applications and so on.
Compact design, low power consumption, and high performance make it ideal for vehicles, people and asset tracking, and sharing e-mobility applications.
We have included GNSS modules of the LC79D type in our assortment.
Please find more information on Quectel products on our website. 
Key Features:
Ultra-compact size: 10.1mm × 9.7 mm ×2.4 mm

Multi-GNSS engine for GPS, GLONASS, IRNSS, BeiDou, Galileo and QZSS

Supports dual GNSS bands (L1, L5)

Supports AGNSS

Built-in LNA for better sensitivity

Supports SPI*, UART and I2C interfaces

Supports SDK command developed by Quectel

Two-wheel and four-wheel DR functions are optional.
Are you interested in more information about Quectel products or technical advice on product selection?
Or do you have another question or request? Fill in the following form, we will be happy to help you.
Do not miss these articles
Do you like our articles? Do not miss any of them! You do not have to worry about anything, we will arrange delivery to you.