Quectel BC660K-GL module with its ultra-compact profile, super-low consumption and extended temperature range is an excellent choice for a wide range of smart applications of various devices and services in IoT.
This is an archive article published 08/31/2021. Some information may no longer be up to date and in line with the current state. Please contact us in case of interest.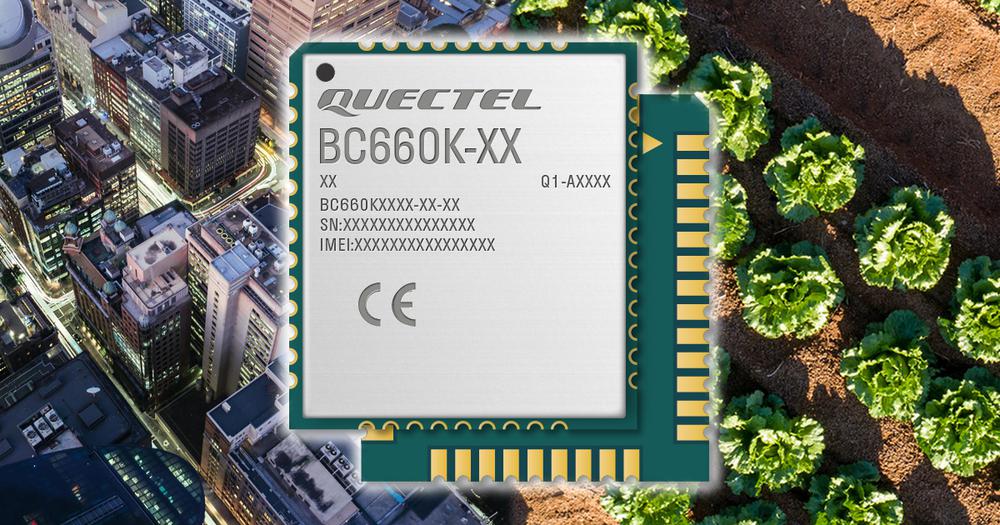 NarrowBand-Internet of Things (NB-IoT) is a cellular wireless technology, which is based on standards with low power consumption (LPWA). It was developed to be used in a wide range of new IoT devices and services.
NB-IoT significantly improves the power consumption of user devices, increases the network capacity and spectrum efficiency, especially in deep coverage. Battery life can, in the individual cases, exceed more than 10 years when using the NB IoT technology.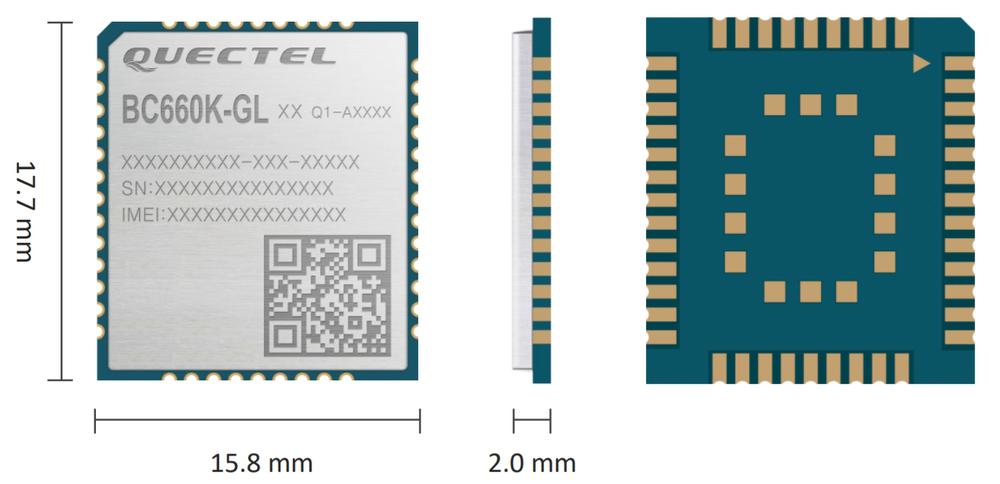 The Quectel 
BC660K-GL
is a
high-performance LTE Cat NB2
module which supports multiple frequency bands of
B1-B5/B8/B12-B14/B17-B20/B25/B28/B66/B70/B85
with extremely low power consumption. Thanks to its ultra-compact profile it is a perfect choice for size-sensitive applications.
Regarding the shape and size, it is compatible with Quectel's GSM/GPRS M66 and NB-IoT BC66 module. It provides a flexible and scalable platform for migrating from GSM/GPRS to NB-IoT networks.
This multi-band module is designed for mounting using the surface-mount technology, which makes it an ideal solution for applications requiring durable and rugged designs. The module's small LCC package allows it to be easily embedded into space-constrained applications. This type of package also suits large-scale manufacturing, as it can be fitted using automated systems.
Thanks to its ultra-compact profile, super-low power consumption and extended temperature range, the BC660K-GL is an excellent choice for a variety of IoT applications, such as smart metering, bike sharing, smart parking, smart city, security and asset tracking, home appliances, agricultural and environmental monitoring. It can also provide services for SMS and data transmission to meet various user demands.

Main features:
Multi-band LTE Cat NB2 module

Wide power supply range: 2.2–4.3 V

Ultra-low power consumption

Ultra-low cost

SMT form factor, LCC package

Max. 127Kbps downlink / 158.5Kbps uplink

Extended temperature range of -40°C to +85°C

Dimensions: 17.7 mm × 15.8 mm × 2.0 mm

Weight: 1.8g
---
Are you interested in more information about Quectel products or technical advice on product selection?
Or do you have another question or request? Fill in the following form, we will be happy to help you.
Do not miss these articles
Do you like our articles? Do not miss any of them! You do not have to worry about anything, we will arrange delivery to you.