FMLB-41 is a single stage chassis mount EMC filter for industrial and medical applications. It is available for currents 1, 2, 4, 6 and 10A.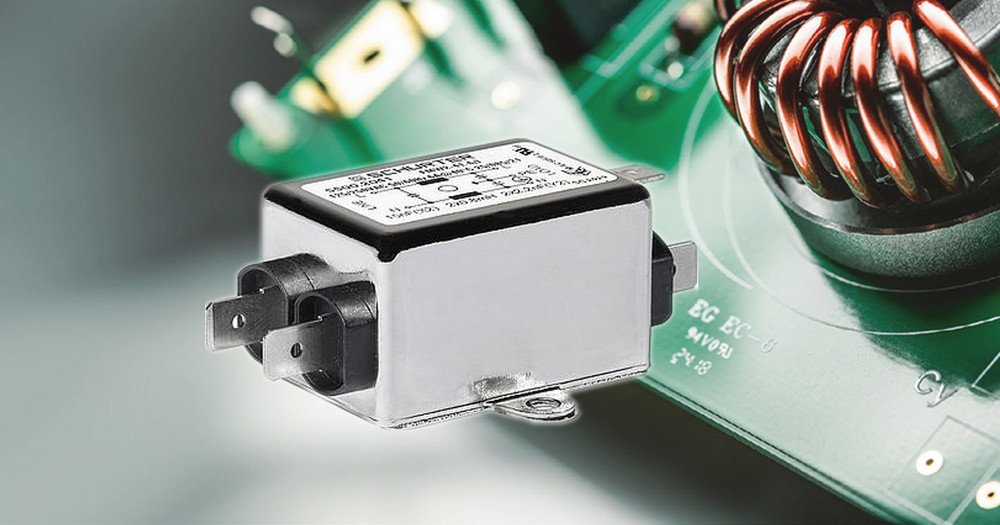 Advantages:
the most cost-effective series of Schurter EMC filters, 
immediate availability from the SOS electronic warehouse.


Features FMLB-41:
Ratings IEC: 1 - 10 A @ Ta 40 °C / 250 VAC; 50 Hz
Ratings UL/CSA: 1 - 10 A @ Ta 40 °C / 125 VAC; 60 Hz
Leakage Current:

standard versions < 0.25 mA (250 V / 60 Hz),
medical versions M80: < 80uA (250 V / 60 Hz), 
medical versions M5: < 5uA (250 V / 60 Hz).

Protection Class: Suitable for appliances with protection class I acc. to IEC 61140 
MTBF: > 200 000 h acc. to MIL-HB-217 F
Dimensions in mm:

If you need more information about Schurter products, please contact our sales representative for your region or send us an email to schurter@soselectronic.com; we will be happy to help you.
Videos
TECHNEWS OF THE WEEK:

Schurter FMLB-41
Power Line, Filter 250VAC 10A Chassis Mount

Schurter provides a wide range of standard products ensuring electromagnetic compatibility (EMC).
Products include single and three phase line filters with or without IEC power entry module, chokes, pulse transformers and driver modules.
Do not miss these articles
Do you like our articles? Do not miss any of them! You do not have to worry about anything, we will arrange delivery to you.