Sensirion offers three series of mass flow controllers. But which one to choose? We have compared the features and benefits of the latest Sensirion SFC5400, SFC5500 and SFC6000D series so that you can choose the best solution for your device. (reading for 5 minutes)

Sensirion also has three series of mass flow controllers in its
mass and liquid flow meters
portfolio. The
SFC5400
series with excellent parameters and wide configuration options, several standard pre-configured SFC5400 variants such as the
SFC5500
series and the
SFC6000D
series with the best performance/price ratio. Let's take a closer look at their most important features and comparison.
Principle of operation of mass flow controllers by Sensirion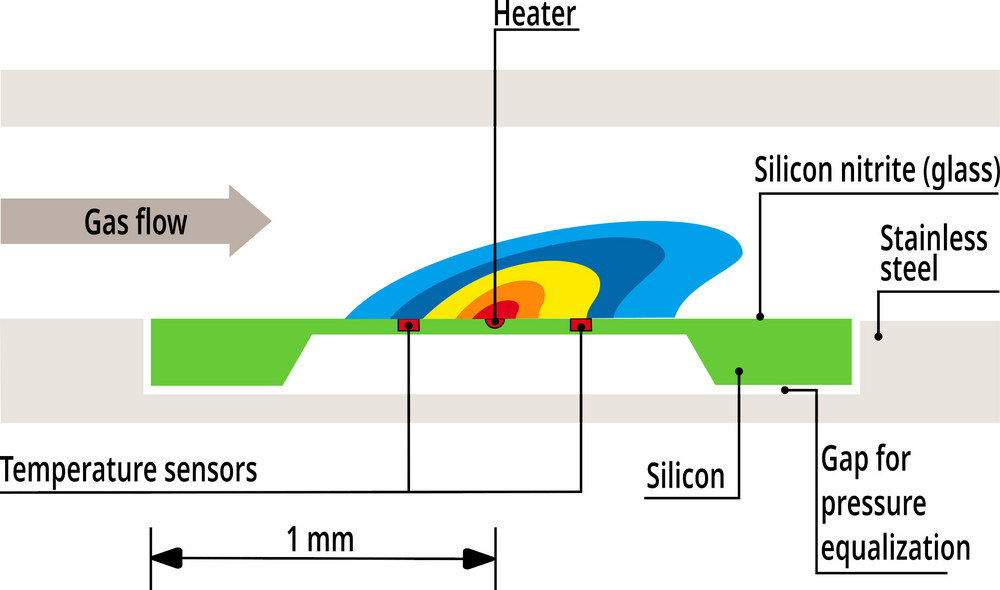 Sensirion mass flow controllers measure gas mass flow on a calorimetric principle based on heat transfer.
"The heating body on a thermally insulated membrane and two thermocouples are integrated on a silicon chip. The gas stream cools the thermocouple in front of the heater and heats the thermocouple behind it. This asymmetry is then measured, and the mass flow is calculated from it," explains Miroslav Piskor, product specialist from SOS electronic.


The Sensirion's SFC5400 and SFC5500 series also integrate amplifiers, A/D converters, digital linearization, and temperature compensation on the chip.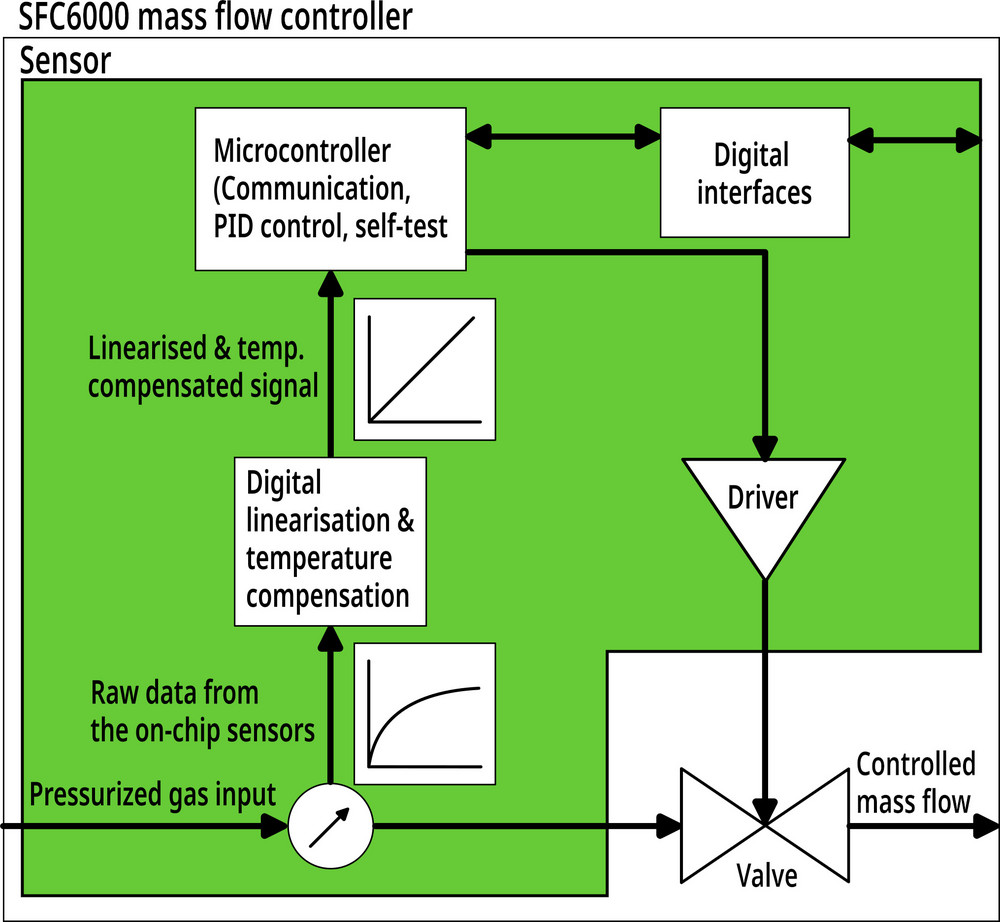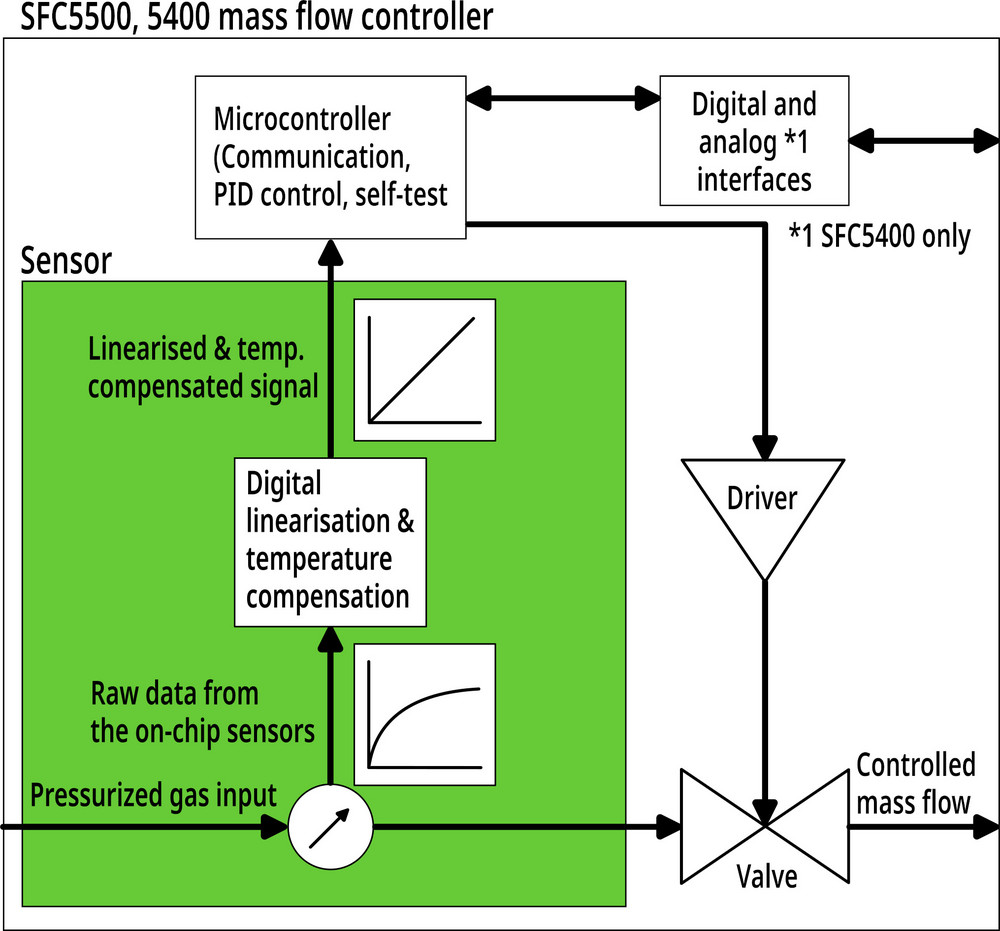 The SFC6000 series integrates all electronics into an ASIC chip. The mass flow is regulated using a valve controlled by a PID algorithm running on a microcontroller.
Advantages of Sensirion's mass flow controllers
Settling time of 100ms
The minimal thermal mass of the membrane results in an ultra-fast sensor response time of 3-4 ms. Combined with advanced control algorithms, SFC mass flow controllers offer settling time of 100ms,  which is far less than conventional mass flow controllers. SFC5400 series can be tuned even to 50ms on request.
No recalibration is required
Due to the excellent long-term stability of SFC mass flow controllers, no recalibration is required.
Excellent repeatability and accuracy in a large dynamic range
Special arrangement of the two temperature sensors, on-chip temperature compensation and the minimization of noise sources lead to excellent repeatability and accuracy over a large dynamic range of 1000:1.
Robustness against particles, clogging, and humidified gases
CMOSens® technology enables a significantly larger cross-section (about 1,5 x 1 mm) of the flow channel than bypass capillary diameter in conventional mass flow controllers. This channel design makes the device more robust against particles, clogging, and humidified gases.
Gas recognition
The SFC5400 (OEM version), SFC5500 and SFC600D allow the control system that communicates with the SFC to implement gas recognition. The control system sends the command "Raw Thermal Conductivity with closed valve (500 ms)" to the SFC. The SFC closes the valve for 500 ms to ensure zero flow and measures the thermal conductivity of the gas. The control system then compares the measured thermal conductivity with the reference value for the specific gas. If the measured conductivity +/- a certain tolerance matches the reference, the results are OK. 
"In general, this feature can be used as a safety function to prevent wrong operation due to mistakes of the user, etc." continues Miroslav Piskor.
Calibration for several gases
Sensirion SFC5400 is calibrated for one of the following gases: Air/N2*, H2, O2, He, Ar and CO2. Multiple gases calibration is available upon request as an OEM option.
Sensirion SFC5500 is calibrated for Air/N2*, He, CO2. Calibration for O2, H2, CH4, N2O and Ar is derived from the physical model of the given gas.
Sensirion SFC6000D is calibrated for Air/N2*and CO2. Calibration for O2, N2O and Ar is derived from the physical model of the given gas.
* The calibration for Air and N2 is identical.  It can be used with both gasses with the same result.
Compatibility with explosive gases
The maximum energy for heating of the SFC5400, 5500 sensors is limited to 12 mW. The CMOSens® sensor element is tested according to EN 50020 (chapter 6.2.4 b). Sensirion guarantees the safe use of gases of the classes T1 or T2 (ignition temperature < 300 °C). This also includes mixtures of air or oxygen with hydrogen or hydrocarbons. However, the SFC5400 / SFC5500 are not designed for use in hazardous areas (EN 60079-10) where explosive gases can occur outside of the device.
Evaluation Kit and Sensirion software
Sensirion SFC5400, SFC5500 and SFC6000D are compatible with the EK-F5x testing kit.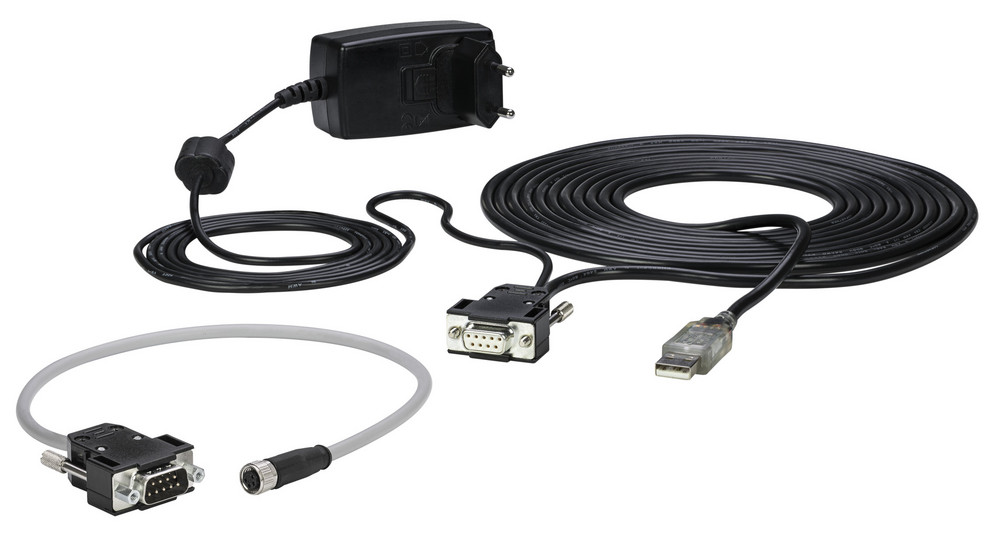 The SFC5400 and SFC5500 series of mass flow controllers use the SFC5xxx viewer. The software requires Windows Vista or newer and Microsoft .NET Framework 4.5. SFC6000D uses a ControlCenter that runs on Windows, Linux, and Mac. For information about system requirements, please read the user manual. 
For the SFC5400 and 5500, Sensirion also offers Labview C# and C example projects, the SDHLC python driver, and SW to calibrate for other gases. This SW requires   Windows XP or newer and Microsoft .Net Framework 3.5. All SW can be downloaded from Sensirion web for free.
Mass flow controllers are suitable for various applications:
Gas analytical instruments: gas chromatography, bioreactors
Medical equipment: anaesthesia, ventilation, heart-lung bypass machines, N2O therapy
Gas mixing equipment
Gas generators (for example, for N2)
Application of thin layers of material on glass and solar panels by using of physical vapor deposition (PVD) or chemical vapor deposition (CVD)
The most important features of the SFC5400, 5500 and 6000D mass flow controllers by Sensirion: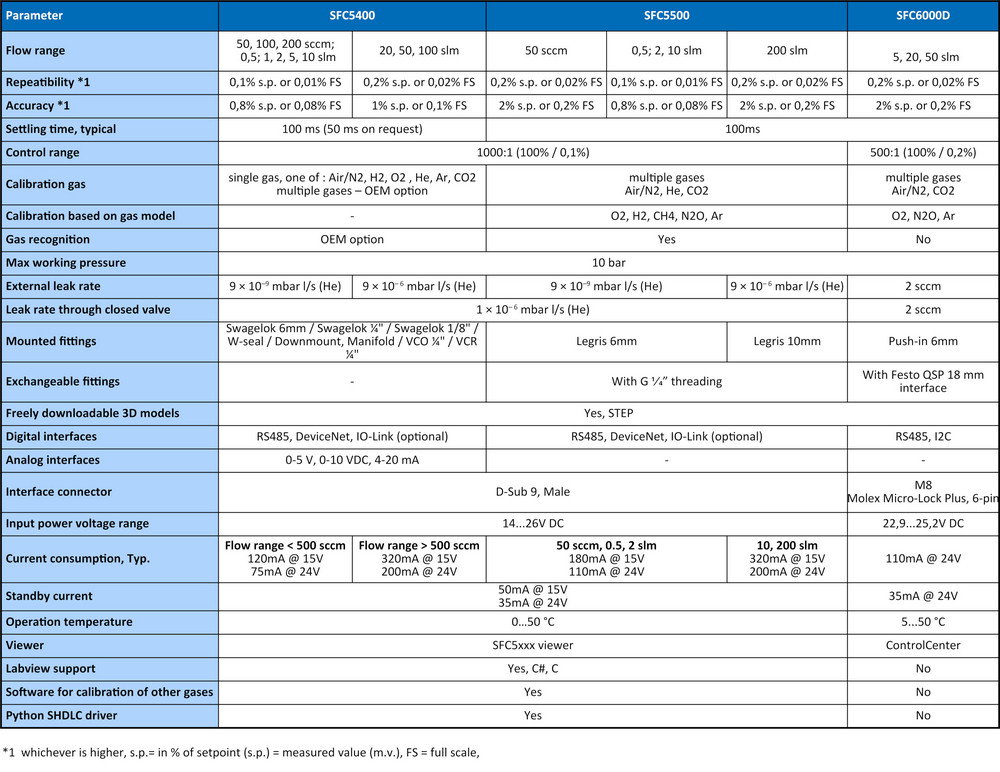 We have included all three series of Sensirion gas flow controllers in our product range. The selected products are immediately available for your projects, we are happy to provide all the others upon order. Current prices and availability will be provided upon request, do not hesitate to contact us. 
---
Are you interested in more information on Sensirion products or technical advice when choosing a product? Or do you have another question or request? Please fill out the following form, we will be happy to help you.
Do not miss these articles
Do you like our articles? Do not miss any of them! You do not have to worry about anything, we will arrange delivery to you.