From now on, well-known components for data communication from Solarix can be found in our offer. Excellent quality, highly competitive prices, and stock availability are their main features.
This is an archive article published 04/21/2021. Some information may no longer be up to date and in line with the current state. Please contact us in case of interest.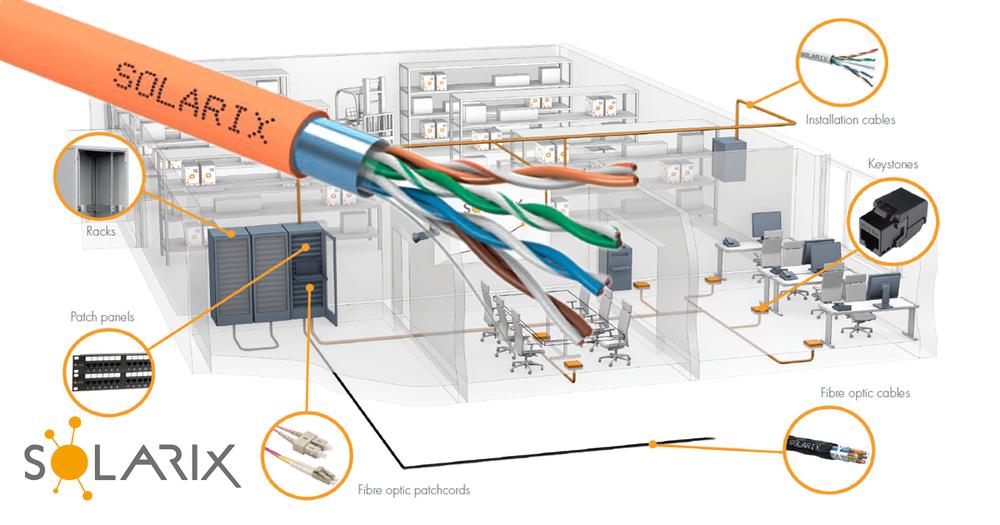 There are many manufacturers of
Ethernet cables
as well as other components for data communication on the market. The well-known brands
Lapp
and 
Belden
 are also among the most well-known manufacturers in this segment.
We have now added another supplier to our range with quality products, services and many other benefits - the SOLARIX.
During more than 25 years on the European market, Solarix has developed into a leading supplier of metallic and optical cables, connectors (keystones), switchboards and complete system solutions for Ethernet and data communication.
Certificates from internationally recognized testing laboratories confirm the quality and excellent performance parameters of Solarix structured cabling. Above all, by more than 700 certified and long-term reliably functioning installations in the Czech Republic, Slovakia and elsewhere in the world.
10 reasons to choose SOLARIX structured cabling:
1. A complete portfolio of metallic and optical cabling products and switchboards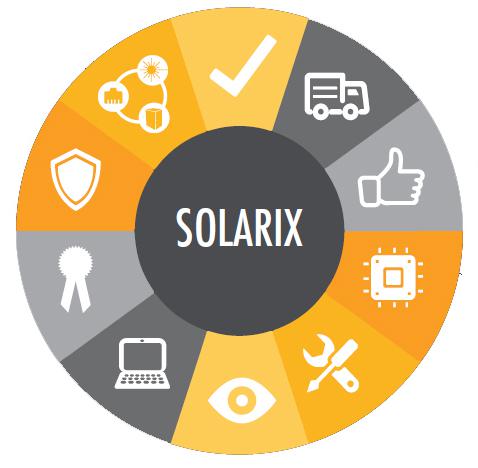 2. Excellent ratio of quality, performance and price
3. The components meet the requirements of international standards
4. Excellent stock availability of products
5. Simplicity and speed of installation
6. Extensive database of product materials
7. The best product support
8. Innovative approach and support for future technologies
9. Standard warranty of 5 years
10. Extended system warranty up to 30 years
Solarix products are suitable for all sizes and types of networks such as in large halls, buildings, shopping and business centres, etc. They meet all the requirements of international standards. The manufacturer provides a standard 5-year warranty, but the extended so-called system warranty for up to 30 years is also exciting. Please, find the basic overview of Solarix products in this PDF brochure. 

We have selected the most frequently used Ethernet cables of the Cat5E category into our stock offer in popular and practical cardboard packages of 305 m.

FTP cables with solid wire (for fixed installations):
FTP flexible cable (stranded wire core):
SXKL-5E-FTP-PVC-GY - FTP cable CAT5e 4x twisted pair, PVC, grey - ideal for flexible installations as well as for the production of custom patch cables.
Upon request, we can supply you with any other Solarix products in a short time and under advantageous conditions, such as data cables with a higher specification (Cat6, Cat7, ...), connectors and other data communication elements of the structured cabling system.
Please, find more information about SOLARIX products on our website. If you are interested or you need advice, do not hesitate to contact us at sales@soselectronic.com.

Do not miss these articles
Do you like our articles? Do not miss any of them! You do not have to worry about anything, we will arrange delivery to you.