We are continuously working to enhance our processes and be a stable partner for our customers. The outcomes of our endeavors are also evidenced by the international quality standards ISO 9001, which have been extended for another three years through the certification process. We have successfully defended this accreditation for the seventh time, and our company has proudly held it since 2004.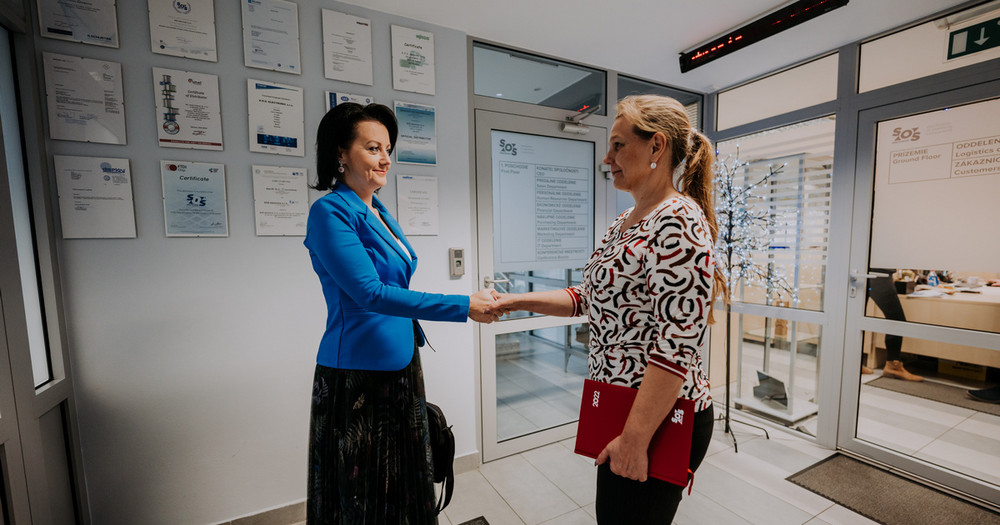 "For us, the certificate means more than just adhering to regulations and gathering the required documentation. We consider it one of the main tools through which we continually improve all processes within the company. Whether it's processes in the departments of sales, procurement, logistics and warehouse, finance, or marketing. In this way, every colleague at SOS electronic becomes a part of the certification and takes responsibility for improving and streamlining processes," says Jozef Verbovský, Head of Marketing Department at SOS electronic.
ISO 9001 certificate confirms the quality of our products and services 
ISO 9001 is part of our business documentation that we use in communication with customers. This certificate proves that we consistently and successfully: 
provide services and products of the highest quality,
improve and fulfil customer needs, increasing their satisfaction,
ensure organizational and management processes that bring excellent results,
fulfil our commitment to top-notch quality,
engage all employees in achieving quality objectives; they have the opportunity to contribute with their ideas and experiences.
"We believe that through continuous improvement, we are one step closer to our goal of becoming a leader in the market for electronic components and services. The globally recognized ISO 9001 certificate is an acknowledgement of our ongoing dedication to quality and our ability to offer creative solutions that meet the evolving production and development requirements of our partners," adds Jozef Verbovský.
---
Are you interested in more information? Or do you have another question or request? Fill in the following form, we will be happy to help you.
Do not miss these articles
Do you like our articles? Do not miss any of them! You do not have to worry about anything, we will arrange delivery to you.