The newest issue of SOSnews 2023 is already in electronic form on our website in 5 languages. Please take a look.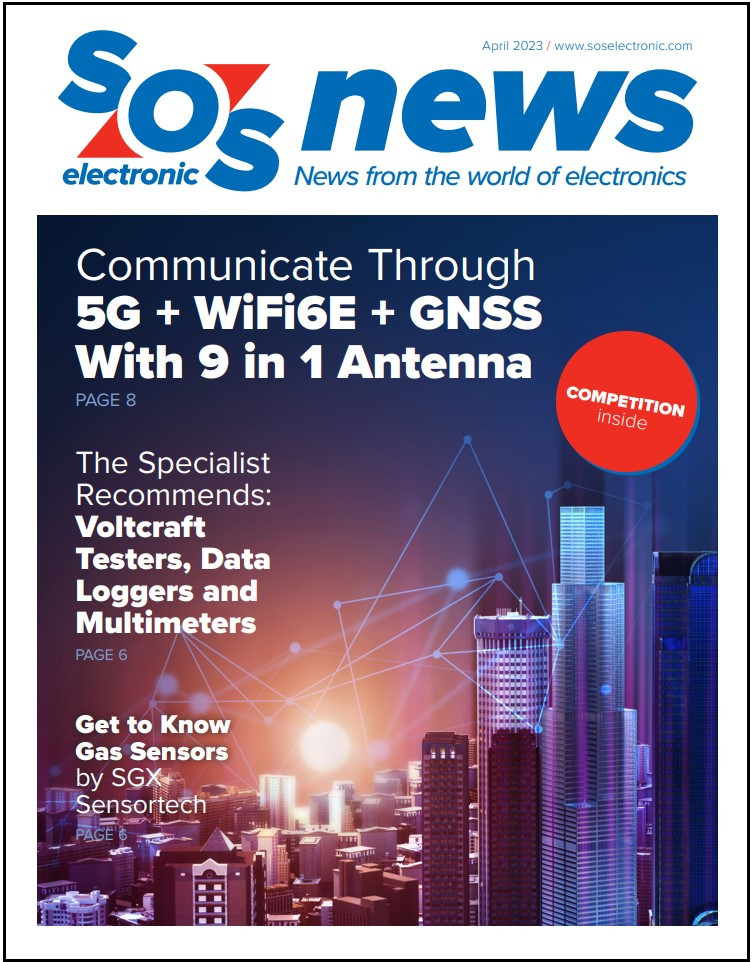 You can read in the newest issue of SOSnews:
SPECTRUM
SOS electronic Is a Stable Partner Even During the Recession
 NEWS
New brands in SOS electronic
 PRODUCT NEWS
The Specialist Recommends: Voltcraft Testers, Data Loggers and Multimeters
Solve HMI with Wi-Fi Modules for uniTFT Displays
Your Robot Will See Better with LIDAR
Get to Know Gas Sensors by SGX Sensortech
Communicate Through 5G + WiFi6E + GNSS With 9 in 1 Antenna
Transition From SHT3 to SHT4 – Comparison of Sensirion Humidity
Sensors
High-voltage Latching Contactor for High Current with Low Consumption
Meet the New Generation of UNI-T Multimeters
Neutrik Connectors 2: Get to Know the Power Connectors from powerCON
Series
Rohde & Schwarz MXO 4. A New Generation Oscilloscope
Five Useful Wiha Pliers for Every Workshop
Quectel EG800Q-EU. LTE Module for Even Greater Flexibility of IoT Applications
NEW PRODUCT INTRODUCTION
---
Are you interested in more information? Or do you have another question or request? Fill in the following form, we will be happy to help you.
Do not miss these articles
Do you like our articles? Do not miss any of them! You do not have to worry about anything, we will arrange delivery to you.