The newest issue of SOSnews 2022 is already in electronic form on our website in 5 languages. Please take a look.
You can read in the newest issue of SOSnews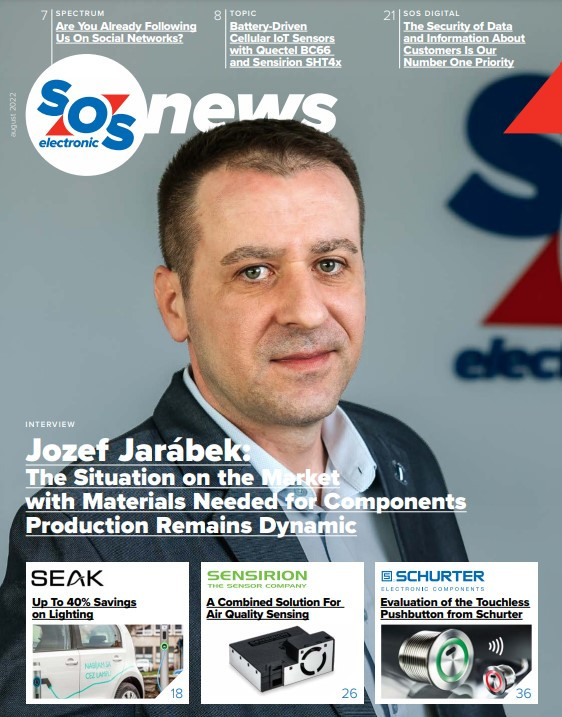 SPEKTRUM
War at Our Door
Your Trust Will Be Rewarded
EXPO 2020 Dubai. Technologies that will take your breath away
TOPIC
Battery-Driven Cellular IoT Sensors with Quectel BC66 and Sensirion SHT4x 
SUCCESS STORIES
SEAK: Up To 40% Savings on Lighting Without Reducing Its Quality and Intensity Is a Matter Of Course Today 
INTERVIEW 
J. Jarábek: The Situation on the Market with Materials Needed for Components Production Remains Dynamic
PRODUCT NEWS
3 Sensirion sensors in one - a combined solution for air quality sensing
Compact Barometric Pressure Sensor for Smart Electronics from TE 
Stainless Steel Panel PC With IP69K Coverage
SOS DIGITAL
L. Rybár: The Security of Data and Information About Customers Is Our Number One Priority
TECHNOLOGY
The Future of Technology in Medicine

Are you interested in more information? Or do you have another question or request? Fill in the following form, we will be happy to help you.