We will introduce a completely new web and eshop already in January 2016. How is it going to make your life easier? We'll show you in the series of articles...
This is an archive article published 11/01/2015. Some information may no longer be up to date and in line with the current state. Please contact us in case of interest.
Google predicts that in future, all the webs will look like theirs. Without navigation, only window with sophisticated search. Well, we're not there yet :-)
33% of people still search for products via product tree on our web, while our search engine is used only by 18% of you. Despite that we are moving the search on our new web significantly forward.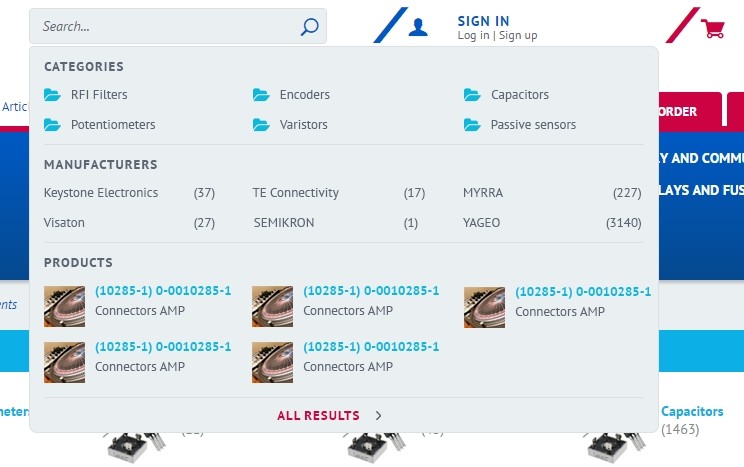 5. Complex, structured search with "autocomplete" function
Search is the future of the web. It is the fastest way to get to the required information. Here we also want to save your time that you could have been "losing" in case you had to re-search the information you couldn't find in the results. Therefore, we add "autocomplete" function to our search engine, which offers possible results as well as their amount in the individual categories. Search results are clearly structured.
6. Product search also in its parameters
Until now, web only searched for products in its names and descriptions. Why aren't we more specific? I am looking for, let's say a component, that changes its input voltage from 230V to 12V with an output current of 2,5A; or all the displays with blue backlight and the size of 4,2 inches. System searches for the products also in the values of their parameters. If you know the parameters of the component searched, you can save some time you needed when you had to additionally use parametric filtering for the results found.
New web - articles:
Do not miss these articles
Do you like our articles? Do not miss any of them! You do not have to worry about anything, we will arrange delivery to you.