This year, we took the opportunity to meet not only with you, our loyal customers, but also with business partners and suppliers at various international fairs and exhibitions in Slovakia, but also abroad. Year 2010 was remarkable especially for the number of exhibitions in which we participated. We packed our luggage for the six fairs. For the first time in history of our company we have participated in all countries where we have a dealership.
This is an archive article published 01/07/2011. Some information may no longer be up to date and in line with the current state. Please contact us in case of interest.
We have been continuously packing and unpacking during the spring time. Whole this time was marked by endless preparation for departures.
As the first we attended the show Romcontrola Bucharest in Romania - the country of "unlimited" and unexpected possibilities. A week later we were on our way to a distant Warsaw and we were directed to Automaticon fair in Poland. At the same time, but in another country, we were preparing to show Regula in Budapest, Hungary. Our participation in Amper fair in Prague in the Czech Republic was threatened by volcanic eruption, but we happily managed our flight there and back.
Although we managed to unpack, sort and place on everything during the summer, but at the same time we have carefully planned and organized other activities to be able meet you at Elosys in Trencin in October. As has become a good habbit, even this year we could not miss a spectacular exhibition in Munich Electronica 2010, in Germany.

Through our participation in all of these international exhibitions and fairs, we have tried to support the creation and extension of sales channels from Slovakia to the countries of Eastern, Central and Western Europe. We believe that by establishing new contacts with many foreign customers, we created the right conditions to promote the sale of Slovak products on international markets and we have contributed to the general development of competitiveness and economic growth. For organizations of two exhibitions, we used support of the Ministry of Economy, SARIO agency and European funds.

Our photos from the various fairs will tell you more than words. If you were there with us, we believe that it will be pleasant memories for you, and if you missed it this year, see it now.
ROMCONTROLA Bucharest, Romania (16-19.3.2010)
In the bustling metropolis of Romania was organized the 19th annual of international fair Romexpo. We, SOS electronic, were there for the first time. Our goal was not only our official presentation on the Romanian market, but also the first meeting with our new customers. We have our colleague Mr. Catalin Burlacu, our sales representative, directly in Bucharest in Romania. For us he was and still is a guarantee that even with Romanian customers is communication in their native language.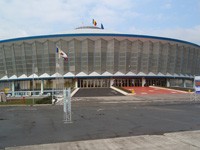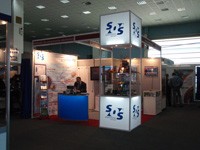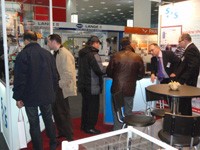 MAGYAR REGULA Budapest, Hungary (23-26.3.2010)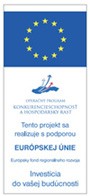 The 25th annual of this international exhibition at SYMA in Budapest was personnel roofed with our colleagues from Miskolc and we also had numerous representation from Slovakia. This project was supported by European funds in cooperation with the Ministry of Economy and SARIO agency. Here are some pictures directly from the event.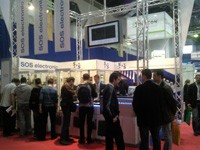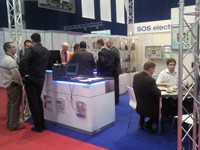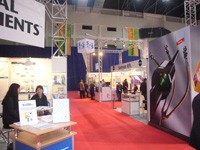 AUTOMATICON Warsaw, Poland (23-26.3.2010)
International fair of electronics, automation, measurement technology and robotics in Warsaw had with the two previous exhibitions something in common. It was held at the same time as Magyar Regula and we have exhibited there for the fisrt time as well as at the Romcontrole in Bucharest. There were plenty of our loyal customers directly from Warsaw, but we acquiered a lot of business contacts from all over Poland. Our colleague and sales representative, Mr. Robert Micsutka, operates in the Lodz and he is our direct support for customers on this market.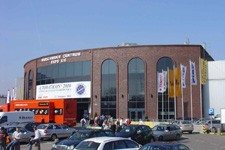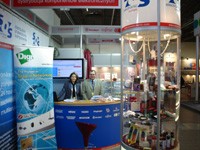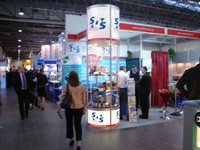 AMPÉR 2010 Prague, Czech Republic (13-16.4.2010)
Participation at the Amper, the fair of electrical engineering and electronics, is for us, our Czech customers and business partners a nice tradition. Our colleagues from Brno were particularly representing us on the stand, and that there was not a lack of opportunities for meetings, can judge from the following pictures: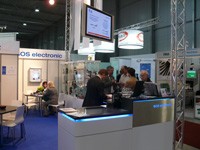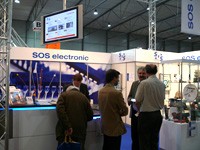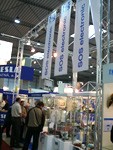 ELOSYS Trencin, Slovak Republic (10/05/2010)
This year the Elosys took place especially for us from SOS electronic only on Tuesday. This year's unconventional one-day event was aimed primarily at people as such, a pleasant and undisturbed meeting with you, our customers, away from busy areas of exhibition hall itself. Cozy atmosphere, pleasant company of sales representatives and business assistants and also good food and drinks were a guarantee of the plesant time till the final. All of this despite the fact that it was the first day of the exhibition. We took the opportunity to introduce you to our new colleagues, business representatives, Mr. Peter Blaščák and Mr. Peter Mikulec. We also met with lot of you after some time and discuss various topics, which brought not only work, but mostly about everyday life.
Marginally, we also presented a number of top news from our products and subsequently took place an draw of interesting prizes. Results of the draw are available on our website. If you did not manage to visit us this year on Tuesday, please at least see the following pictures: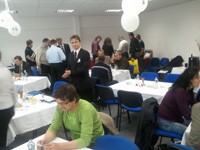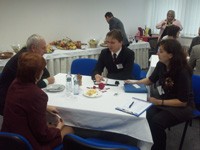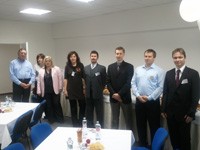 ELECTRONICA 2010 Munich, Germany (9 - 12/11/2010)
Although it was the last but also the biggest event of the year regarding to our participation at international fairs electronics and electrical engineering. As one of five companies from Slovakia, we were in the role of the exhibitor at one of the largest exhibitions in Europe for the third time. The main representative at the booth were by our Slovak colleagues from the export department, but also from Hungary and the Czech Republic. The aim of this exhibition was not only our presentation on the German market, but also planned meetings with our overseas customers from around the world, further acquisition of new customer and vendor contacts, and also negotiating with our existing suppliers. This year we also enjoyed the many "home" visits of Slovak, Czech or Hungarian customers who find us between 2600 registered exhibitors.
Our participation at the fair in Munich will be supported by the European funds in cooperation with the Ministry of Economy and SARIO.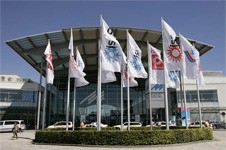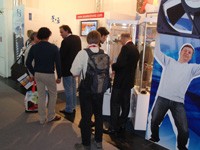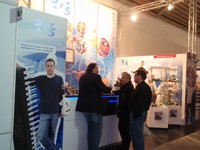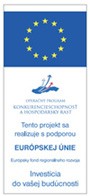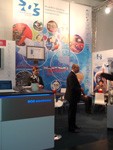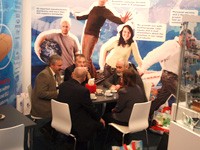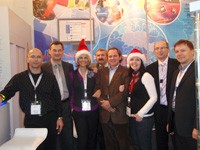 And what we are preparing and where we are going the next year? We would like to invite you to an exhibition in Poland and we might meet also in Romania again. We are preparing customer meetings in Hungary. Next year, for the first time, we are going to visit the exhibition in Brno and of course meet our Slovak customers. You will be duly informed about all of our upcoming activities, not only through the next issue of SOS NEWS magazine and also on our website. So thank you for your cooperation and see you next year!
Do not miss these articles
Do you like our articles? Do not miss any of them! You do not have to worry about anything, we will arrange delivery to you.