We haven't really had time to get used to 5G networks yet, and yet the researchers are already talking about the implementation of a completely new 6G technology, which is likely to revolutionize the world of communication again. What exceptional possibilities will it bring and where will it be applied? We bring you an overview of the latest information. (reading for 2 minutes)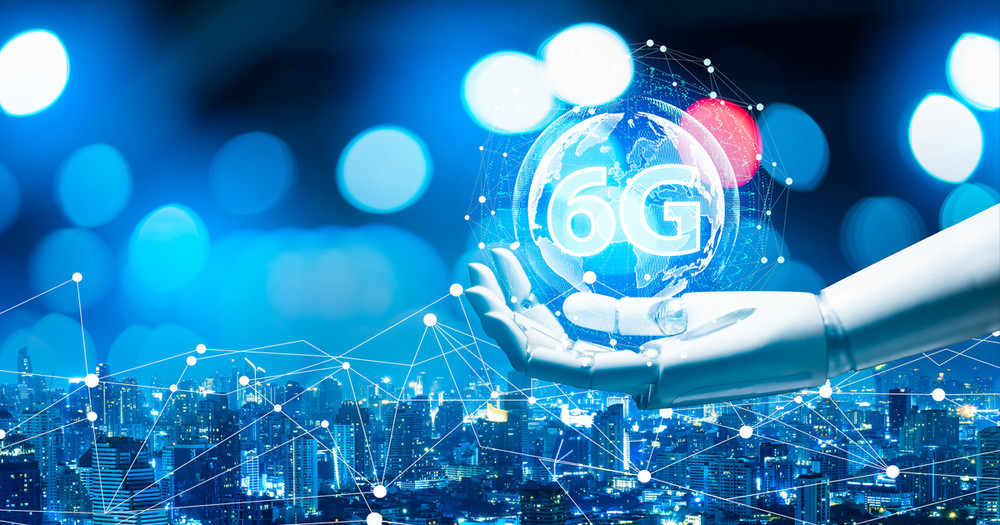 Currently, scientists in South Korea are most intensively working on the development of 6G networks. The Ministry of Science and Information Technology has announced that it is starting to support companies involved in the development of 6G technology. 
Samsung
 is the main driver in this regard. It is already actively working on the development of the complete infrastructure.
The Korean government would like to launch the 6G network already in 2028
, while if everything goes according to plan, it should be fully used for commercial purposes by 2030. 
Interesting fact:
 South Korea supported the development of 6G technology with a budget of up to 451 million euros, proving they are really serious regarding this topic. They plan to acquire at least 30% of all patents for this revolutionary network. (
source
)
6G network and its connection with artificial intelligence
Individual generations of the mobile communication standard are developed based on the latest requirements of people and companies around the world. While the goal of 4G networks was mainly to speed up communication between people, when developing the 5G standard it was also industrial applications and the Internet of Things that were taken into consideration. However, 5G networks may not be fully sufficient for the implementation of artificial intelligence technologies. And it is this area that 6G technology primarily focuses on.
The new 6G network should integrate the elements of artificial intelligence in order to improve the connection of individual technologies and ultimately improve people's lives. Devices that we all use, for example, smartphones or cars, will be able to use the possibilities of artificial intelligence even more effectively thanks to 6G networks. (source)
Augmented reality and spatial holograms
Augmented reality along with spatial holograms are some of the latest technologies for which the experts expect to see rapid development. In order for these technologies to work properly, it is necessary to ensure the transfer of large data flows.
Therefore, experts are developing the 6G network in such a way that it is capable of transmitting data for spatial holograms, which require a transmission speed of up to 580 Gbit/s.

Digital twins
Digital twins are also a big trend that the 6G network is adapting to. These make it possible to accurately replicate objects from the real world and then analyse them in a digital environment in real-time. They can be used, for example, in autonomous mobility.
However, the replication of objects also requires large data flows. For example, transferring 1 m2 of area into a virtual environment in real time requires a data rate of up to 800 Gbit/s.
What will be the parameters of 6G networks?
Network engineers suggest that 6G technology could provide maximum data transfer speeds of up to 1000 Gbit/s, which is 50 times more than 5G networks. Thanks to this, it will be suitable also for demanding applications in the field of artificial intelligence or digital twins. At the same time, the 6G network will handle the connection of up to 10 million devices per km2.
Since the 6G network should have an air latency of less than 100 microseconds, its coverage will probably not be able to be solved via satellites. New antenna solutions will need to be provided for proper functioning. It will also be necessary to strengthen the data networks and processors of devices that will use 6G technology.
We can expect 6G networks to make a significant contribution to the improvement of our daily existence and ensure an even higher level of implementation of advanced artificial intelligence functions into our lives.
Up until the 6G networks become fully available for commercial use, check our range of communication modules based on various technologies, including 5G modules as well as antennas for 4G and 5G networks. Our product specialists will also be happy to advise you on a suitable solution for your devices. 
Are you interested in the world of technology? Read other articles from this category.
---
If you have recently been interested in any new technology, or if you have a question or request, let us know and fill out the following form. Thank you. 
Do not miss these articles
Do you like our articles? Do not miss any of them! You do not have to worry about anything, we will arrange delivery to you.