TE Connectivity has brought the MS5840-02BA to the market. It is a gel-filled digital pressure and temperature sensor that is ideal for small mobile devices and smart electronics due to its ultra-compact size. (2,5-minute reading)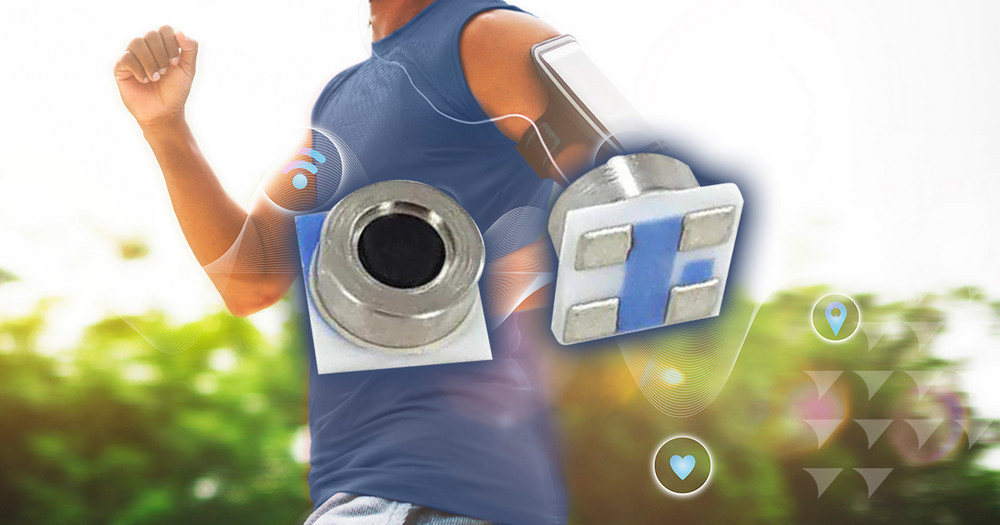 The main advantages of the MS5840-02BA21 pressure and temperature sensor:
Ultra-compact design (3.3 x 3.3 x 1.7mm)
24-bit ΔΣ ADC
Silicone gel ensures water resistance and protection against light
Includes MEMS sensing element
Factory calibrated sensor module


The demand for high performance and precision sensor components in applications with very small or limited space is now steadily increasing, which is why TE Connectivity (TE) has designed the MS5840-02BA sensor module with one of the lowest profiles on the market (3.3 x 3.3 x 1.7mm). This water-resistant pressure and temperature sensor thus enables integration into a variety of mobile devices.
Individual Factory Calibration and Serial I2C Interface
The sensor includes a high-linearity MEMS pressure sensing element and an ultra-low power 24-bit ΔΣ ADC. Every sensor is individually factory-calibrated at two temperatures and two pressures. 
"Sensor supports different operation modes that allow the user to optimize for conversion speed and current consumption. A high-resolution temperature output allows the implementation of an altimeter/thermometer function without any additional sensor. Small dimensions of only 3.3 x 3.3 x 1.7mm allow integration in mobile and wearable devices." says Miroslav Piskor, Product Specialist at SOS electronic.
The MS5840 provides measured values through I2C-bus. The communication protocol is simple, without the need of programming internal registers. To speed up the development, you can start with a freely available Arduino library. 
Internal Structure of MS5840-02BA21
As per the following picture:
Atmospheric pressure
Stainless steel lid
Protective gel transfers force to MEMS sensor
The opaque silicone gel ensures watertightness, protection of the sensor from damage and light
MEMS sensor generates an electrical signal proportional to the applied force
The signal is processed and digitized by ASIC
PCB on alumina substrate. I2C bus, VDD and GND pads are on the bottom side of PCB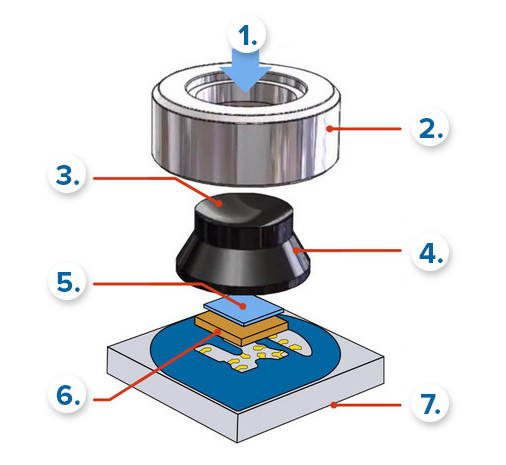 Applications of Use
Drones
Bike Computers
Fitness Trackers
Mobile Altimeters
Multisport Watches
Personal Navigation Devices
Features
Ceramic and metal package: 3.3 x 3.3 x 1.7mm
High resolution: 13cm
Supply voltage: 1.5 to 3.6V
Fast conversion down to 0.5ms
Low current consumption, 0.6μA (standby ≤ 0.1 μA at 25°C)
24-bit ΔΣ ADC
Operating range: 300 to 1200mbar, -20 to +85°C
I2C interface
No external components (internal oscillator)
Chlorine resistant variant: MS5840-02BA36 (20000982-00)
For more information about TE connectivity products, please contact our sales representative for your region or send us an email to te connectivity@soselectronic.com; we will be happy to advise you and help you find a suitable solution.
Do not miss these articles
Do you like our articles? Do not miss any of them! You do not have to worry about anything, we will arrange delivery to you.