Tecxus batteries with RTU technology (READY TO USE) push the boundaries of NiMH possibility even higher.


This is an archive article published 02/22/2011. Some information may no longer be up to date and in line with the current state. Please contact us in case of interest.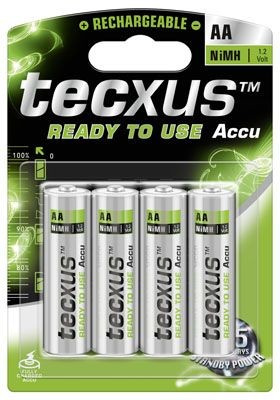 TECXUS RTU batteries
bring several advantages. In addition to low samovybíjacieho stream, which means even after storage of 75 to 85% capacity, can also provide the maximum energy in a short time in a row. They are therefore suitable for installations with a large surge.
What is the experience:
Conventional NiMH AA batteries, despite a quarter of a higher capacity (up to 2700mAh) can not in short succession after each other to deliver energy required for equipment and high self-discharge are negligible. What are the consequences? Eg. camera is turned on or you simply after a few slides indicates low battery.
We know that batteries should be used:
NIMH RTU TECXUS
RTU Technical parameters:
Battery voltage: 1.2 V
Battery capacity: min.2000mAh discharge at 0.2 C (400mA)
Weight: 29 grams
Internal resistance: 25mOhm at 1kHz
life: 1000 cycles
Operating temperature: -20 ° C +50 ° C
Battery size: 50x14mm
Full range of accumulators and batteries from Tecxus.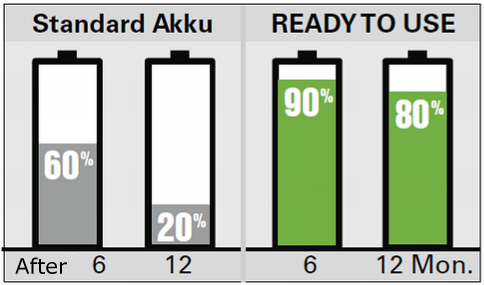 Do not miss these articles
Do you like our articles? Do not miss any of them! You do not have to worry about anything, we will arrange delivery to you.