USR-LG206-P from USR IoT is a serial RS232/485 to LoRa converter, which supports point-to-point protocol and fixed-point transmitting mode.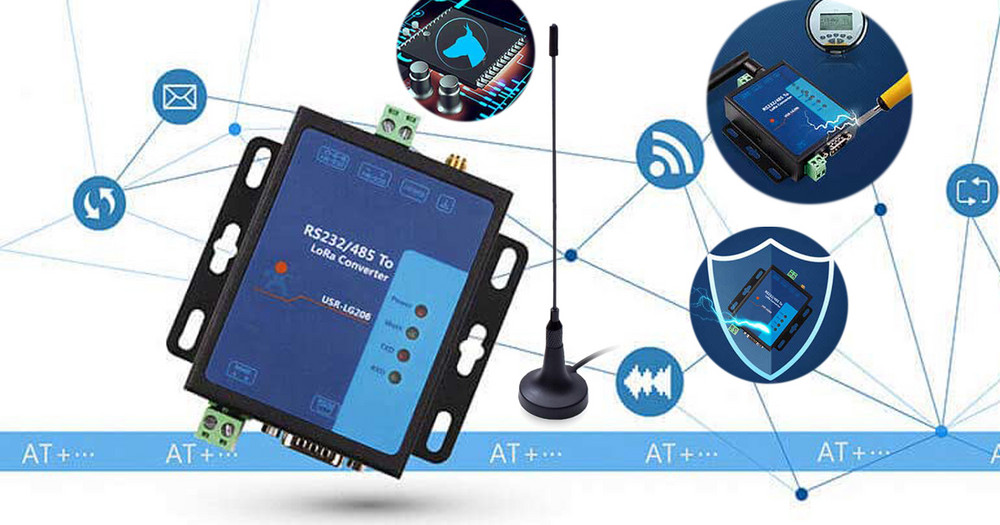 LG206 transmits/receives data by serial and it can realize one-to-one or one-to-many communication.
Product is very easy to use and comes with a long-range low power wireless data link.




Benefits:
Point to Point LoRa Modems
Supports point-to-point protocol and fixed-point transmitting mode 
Long communication distance, anti-interference, peer to peer
Supports hardware watchdog 
Easy to use
Features:
Adopt LoRa point-to-point protocol
Support fixed-point transmitting mode 
Data encryption transmission
Support RS232/RS485 interface
Maximum communication distance: 2300m.
(Test in an empty area, under the 20 dBm transmitting power and 3.5dBi antenna gain)
Receiving sensitivity: -138.5dBm 
Support AT command mode and setup software based on AT command mode 
Support hardware watchdog 
5~36V power supply 
Support ESD protection
Support power supply anti surge 
Support RS485 anti surge
Applications
Smart building, smart city or industry 
Data acquisition, telemetry, etc.
Detailed technical and business information on prices and current availability can be found on our website and e-shop. If you are interested in a specific USR IoT product or are hesitant in choosing a suitable solution, we will be glad to advise you at sales@soselectronic.com. 
Videos
TECHNEWS OF THE WEEK:

USR-LG206-P | USR IOT

USR-LG206-P supports LoRa USR IOT Point-to-Point network protocol and can realize communication between two serial interfaces while using two USR-LG206-P modules.
The converter offers long communication distance, low power consumption and high sensitivity.
Do not miss these articles
Do you like our articles? Do not miss any of them! You do not have to worry about anything, we will arrange delivery to you.