Highly variable laboratory tables and furniture Variolab+ are suitable for education as well as for production/service. Thanks to a wide range of various modules it´s possible to arrange a configuration that perfectly suits your needs.
You can work in various conditions. Excessively said - even on a classic office table. However, for really effective work it´s certainly better to use a table that has everything you need,  a correct height, offers a lot of space for the work itself, it´s safe and it also might be ESD safe.
Variolab+ laboratory tables produced by a Czech company Diametral meet the highest criteria of ergonomics and safety.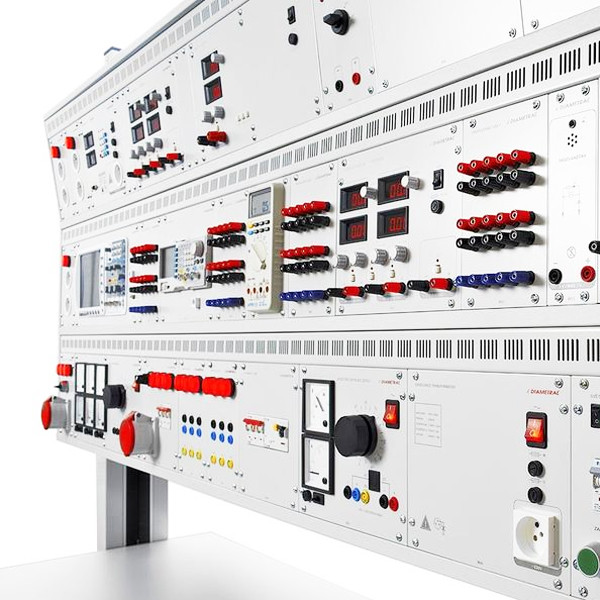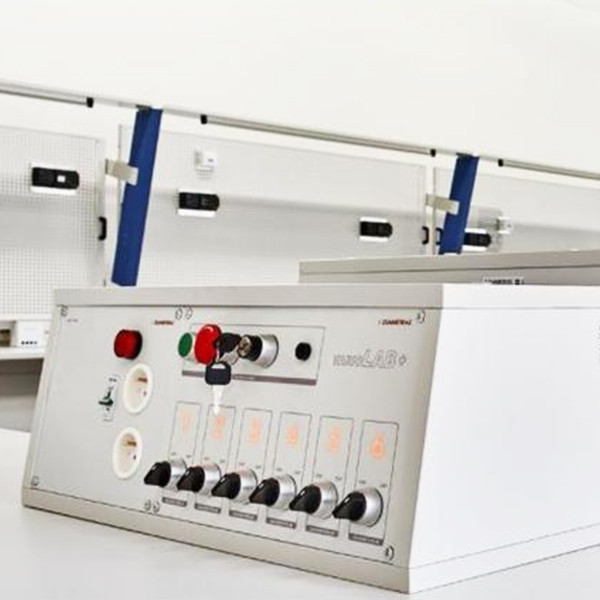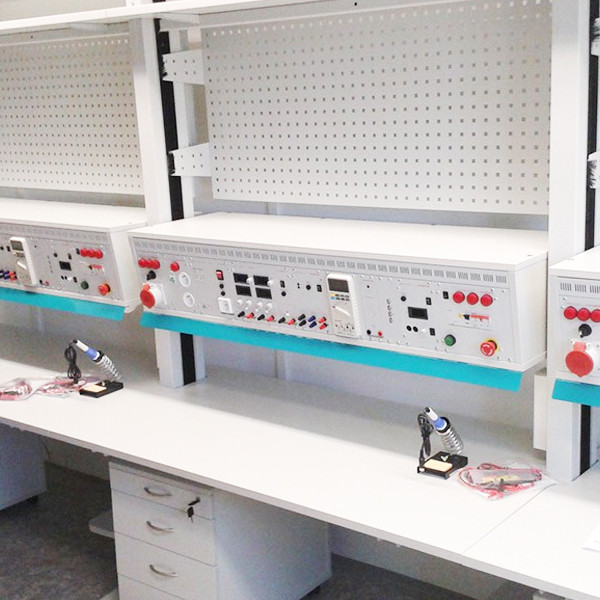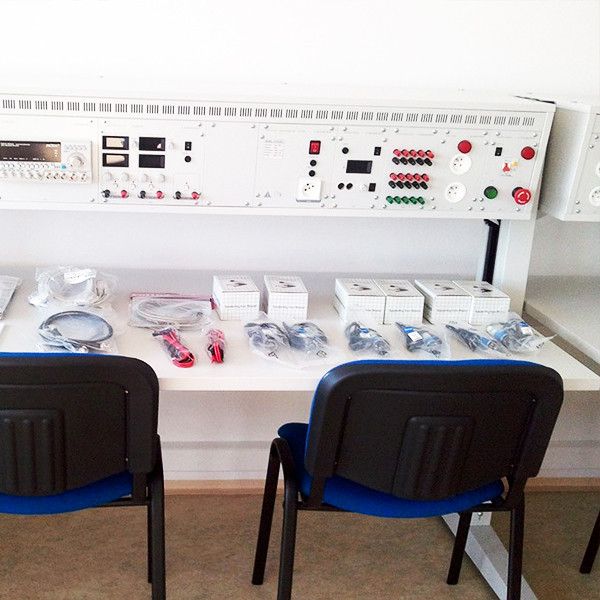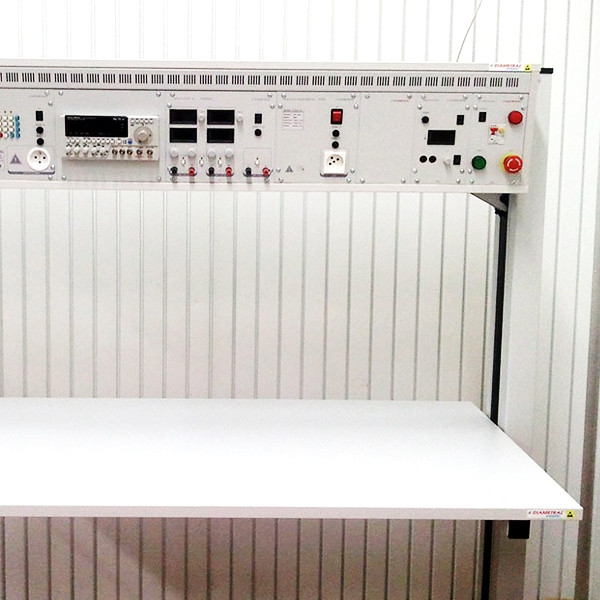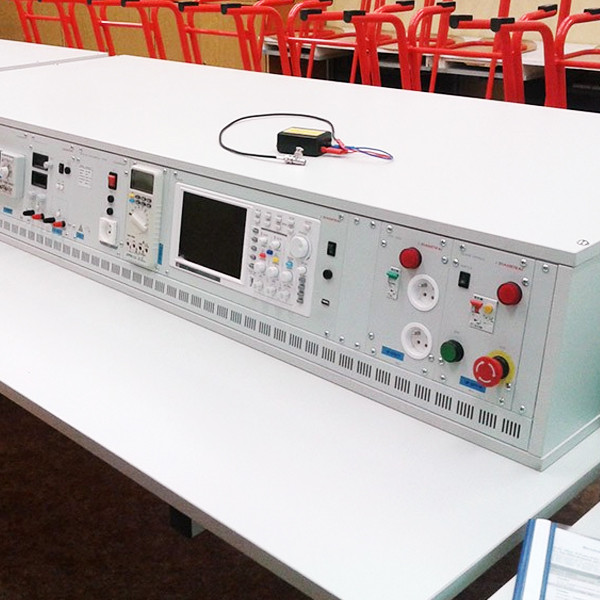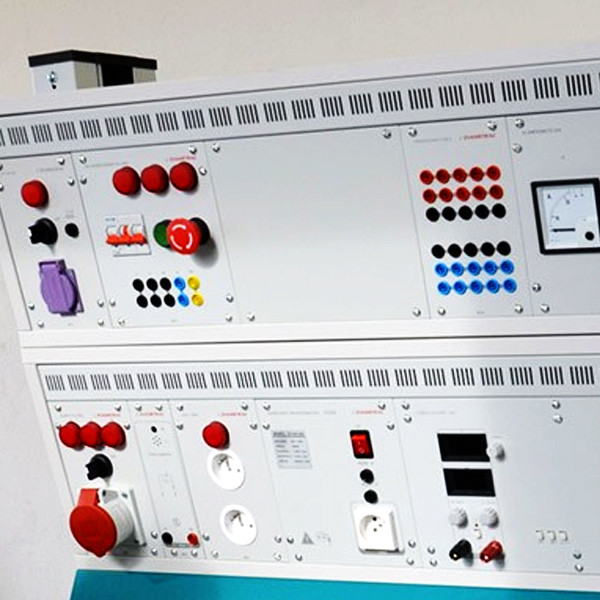 Wide range of VarioLAB+ modules
Wide range of laboratory tables VarioLAB+ has a standard height of 200mm and width in multiplies of 60mm. The basic work desk can be equipped with boxes, cabinets, shelves, drawers, tiltable oscilloscope holders, tool holders, etc.
Other modules that can be integrated into a table are, for example, a soldering station, oscilloscope, RLC decades, as well as various AC and DC power supplies, regulation transformers, and circuit breakers. Moreover, laboratory tables can be stacked into various sets and we´re also able to supply you with laboratory cabinets or even chairs. 
A few thousand (Euro) investment for a common configuration of such laboratory furniture is probably too much for a beginning designer, but for fully engaged production-, service- and testing workplaces as well as school classrooms this equipment quickly "refunds". 
For example thanks to these reasons:
● maximal workspace while maintaining all devices easy to reach (power supplies, circuit breakers, measuring equipment, isolating transformer,…)
● minimum time to start work, high efficiency of work/ education
● possibility of central remote control (for example by a teacher) or also to adjust max. voltage limit and similar
● high safety, certified solution
● enables to assembly of a laboratory table exactly according to your needs with maximal usage of available space
● stable construction from robust steel components treated by a powder-baked coating (long-term stable construction, stronger than a similar one from aluminium)
● modular design enables to choose from a large amount of electric and electro-mechanical modules, which can be installed in a rear part of a work desk as well as above the work-desk
● open system enabling to add other modules, superstructure, etc anytime
●  up to 150 kg work-desk load capacity thanks to a robust frame beneath the desk
● superstructure with devices (modules) can be placed on a work desk or above the work desk (to reach a max. space)
● possibility to equip also with pneumatic elements (air distribution,...)
Have a look at some photos of typical worktables, which we already supplied to our customers. The final price is naturally strongly dependent on the types and number of modules used in a given table.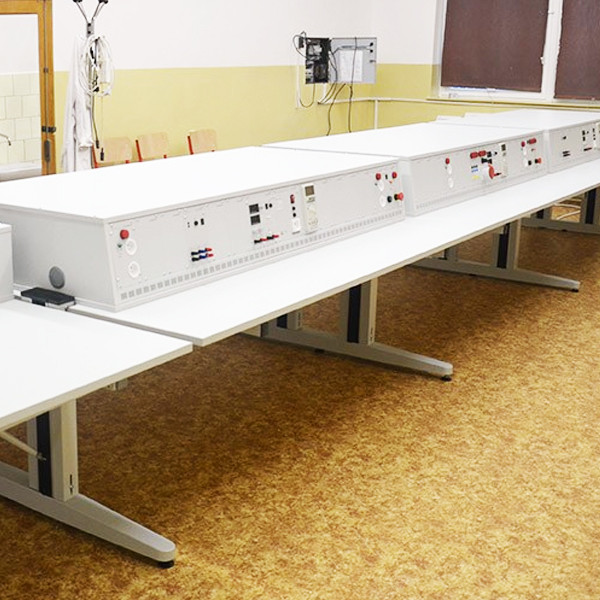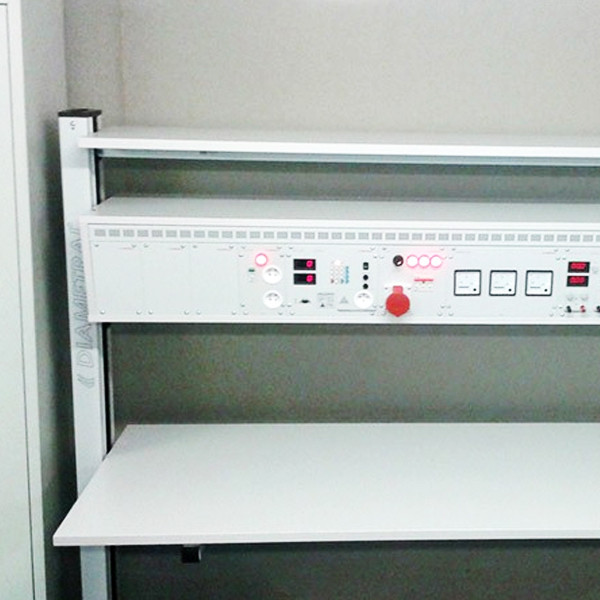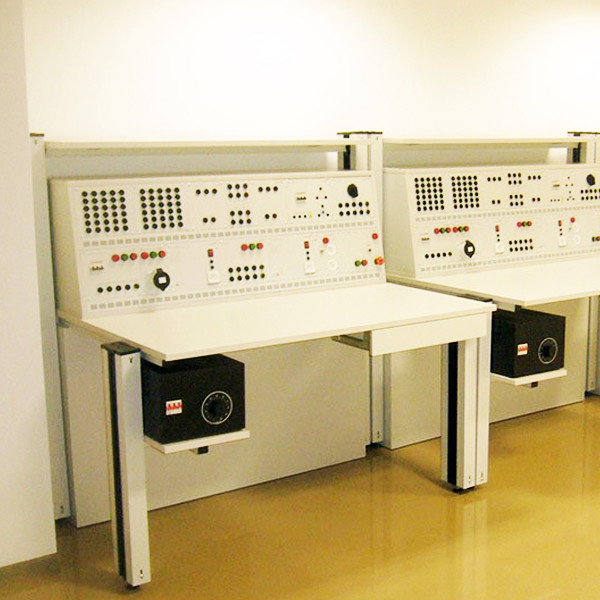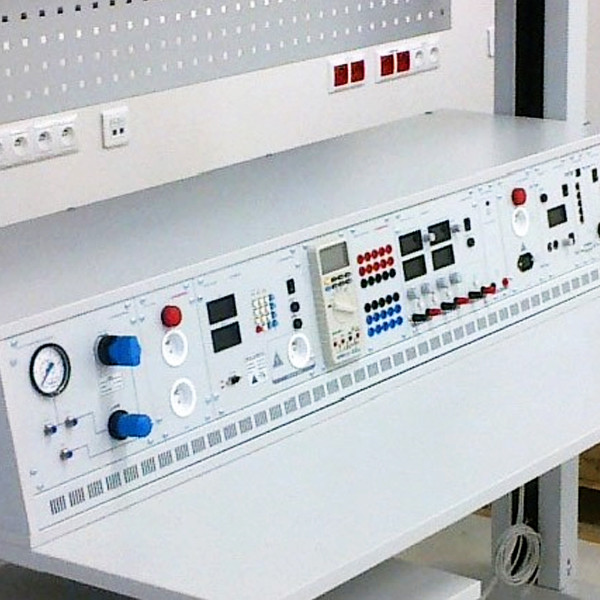 We supply professional swivel antistatic chairs A10 with the VarioLAB+ laboratory desks. They are suitable for continuous use and feature a middle backrest, chrome metal cross, asynchronous mechanism, 40 cm backrest height, 44 cm seat width, and an adjustable height range of 40-50 cm. The chair has a maximum weight capacity of 150 kg.
As additional accessories, we offer proven mobile 4-drawer containers VKP-410 (also available in an antistatic version), a holder for measuring cables HKS-04, an LED light with sensor control and dimming ZSS-xx-VL+. We can also provide you with a relatively wide range of storage cabinets for measuring instruments, in the same light gray color RAL 7035 as the desk panels. The most commonly used option is the S200804CN model with lockable doors (antistatic version is also available).
In addition to VarioLAB+ laboratory tables, we are also capable of supplying you with other equipment under the VarioLAB brand for workplaces intended not only for education but also for development and production, such as:

VertiGo – An electrical workplace for research, development, and production. It is designed as an open modular system that is compatible with many components and modules of the VarioLAB+ system.

VarioLIFT – A worktable designed to equip all workplaces where it is necessary to change the height of the work surface quickly or repeatedly. This includes multi-shift operations or control centers, as well as inspection workstations in electronic production, repair, or areas focused on fine mechanics.

VariWork – Worktables primarily intended for equipping production or repair workplaces. Their advantage lies in the spacious work surface on a sufficiently robust and stable structure with many configuration options and accessories.

VarioLAB+ furniture is suitable for the following areas: 
Schools, laboratories and classrooms
Testing and service
Electronics manufacturing
Production of electromechanical and mechanical parts
PDF Documents
---
For detailed information about available modules and configurations, please fill out the following form, and we will gladly assist you.
Do not miss these articles
Do you like our articles? Do not miss any of them! You do not have to worry about anything, we will arrange delivery to you.