Israeli hitech company Yitran, represented by SOS electronic, offers ideal solutions for PLC (Power Line Communication) through the IT800 chip. This integrated circuit uses advanced patented DCSK (Differential Code Shift Kezing) which provides very reliable communication stability over the existing electrical wiring infrastructure of 230V.
This is an archive article published 05/22/2008. Some information may no longer be up to date and in line with the current state. Please contact us in case of interest.
Wide variety of application, where IT800 can be used, starts from automatic meter reading and continues to smart home automation controlled from one central point. We can mention for example Endesa – the largest power utility in Spain, which has decided to choose Yitran technology for its 11 million power meters in Spain. The next application is for example street light control, when during certain night hours the illumination intensity can be remotely reduced to achieve flash tube´s operating life extension and energy saving in the end. The system also provides the operator with feedback on additional information about the correctness of operations and eventual needs of service procedure.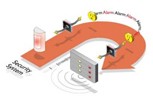 Power utilities in some countries offer discounts for end users as an exchange for possibilty to disconnect energy demanding home appliances during the period of electricity consumption peak and prevent the power distribution from area power failures.
Nowadays Yitran has initiated the approval process of the standard named HomePlug, which is also supported by companies like LG, Microsoft, Intel, Renesas, STMicroelectronics, Analog Devices, Fujitsu Siemens, etc.
Do not miss these articles
Do you like our articles? Do not miss any of them! You do not have to worry about anything, we will arrange delivery to you.