Shielded and unshielded, twisted-pair, halogen-free, high-strength and other versions can be found in the family of well-known UNITRONIC cables under the Lapp Group brand.
This is an archive article published 07/20/2021. Some information may no longer be up to date and in line with the current state. Please contact us in case of interest.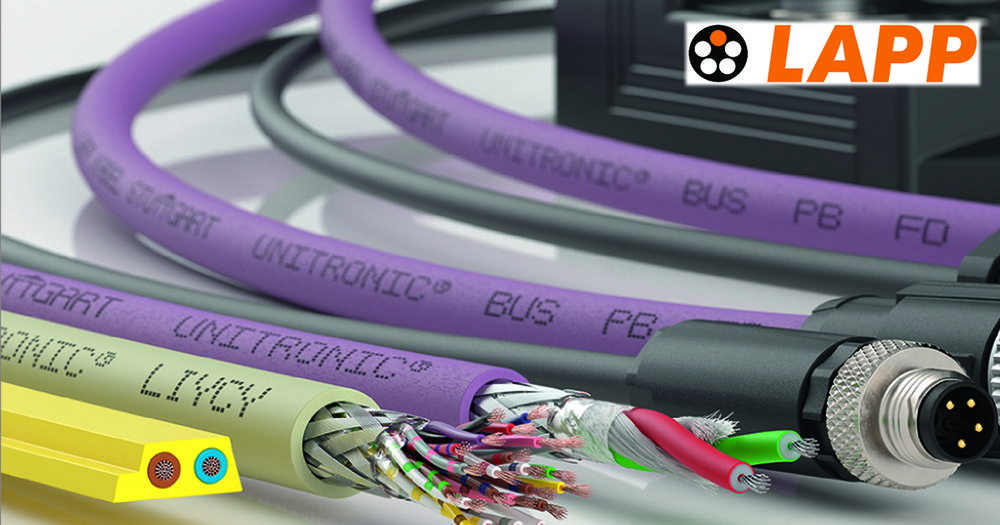 Lapp Group's
high-quality and reliable cables are used in a variety of industries such as food (Coca-Cola), tyre manufacturing (Continental), shipbuilding and port infrastructure (Hamburg), chemical industry, solar and wind power plants, building and industrial hall installations and many other industries.
LAPP's wide product range includes interconnection and control cables (ÖLFLEX), but there are also cables and systems for data transmission (ETHERLINE and UNITRONIC), industrial connectors (EPIC), cable protection systems (SILVYN), optical systems (HITRONIC), cable glands (SKINTOP), marking systems, tools and various other accessories.
The most widely used cables used for data transmission and control are the UNITRONIC LiYY or LiYCY series. Wherever you need to connect two "points" (whether electronic devices or components, etc.) with a multi-core cable, a cable from the UNITRONIC family will most likely fit the bill.

Choose from the UNITRONIC family of cables:
LiYY - basic cable with colour-coded core marking according to DIN 47100 without shielding, 
LiYCY - version with total shielding (tinned copper braid), 
LiYCY (CY) - total shielding plus each conductor being individually shielded, 
LiYY (TP) and LiYCY (TP) - twisted-pair version for minimizing the crosstalk, 
PUR CP - version for increased mechanical stress with a polyurethane jacket for harsh environments, 
LiHH, LiHCH, LiHCH (TP) - halogen-free cables with low smoke density (LS0H, LSZH). They are particularly suitable for installations in public buildings and industrial plants.
ROBUST, ROBUST C, ROBUST C (TP) - highly resistant cables not only to many chemicals but also to weathering. Find out more about them in our article.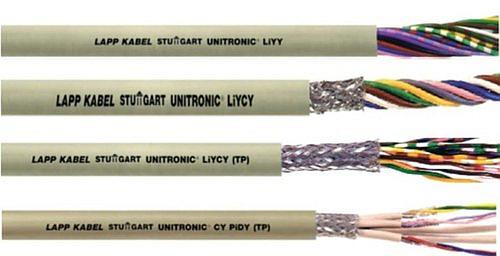 The majority of the cables in the
UNITRONIC family
are available with conductors from
0.14 to 1.5 mm2
cross-section. Therefore, they can be used for low-speed data communication, as well as for connecting various sensors, for controlling motors and other devices with higher current requirements, in case the maximum available cross-section of the particular type is sufficient for you.
We keep several types of cables from the
UNITRONIC
family in our standard stock. The
Lapp Cable Guide
as well as an overview of frequently used Unitronic series cables will help you to select the right cable.
Our standard stock offer features several UNITRONIC types. In case of interest in any type of product from
Lapp Group
, please contact us at
sales@soselectronic.com
.
For help in selecting the suitable cable, go to Lapp Cable Guide or an overview of frequently used Unitronic series cables.

Advantages/ Features:
robust, durable and reliable cables for data transmission

suitable for a wide range of industrial applications

also suitable for humid conditions

for fixed installation (occasional movement)

also available special custom versions
Do not miss these articles
Do you like our articles? Do not miss any of them! You do not have to worry about anything, we will arrange delivery to you.