We have broadened our assortment by the most requested 4, 8 and 16GB capacities of Apacer DDR4 3200 memory modules. (reading for 2 minutes)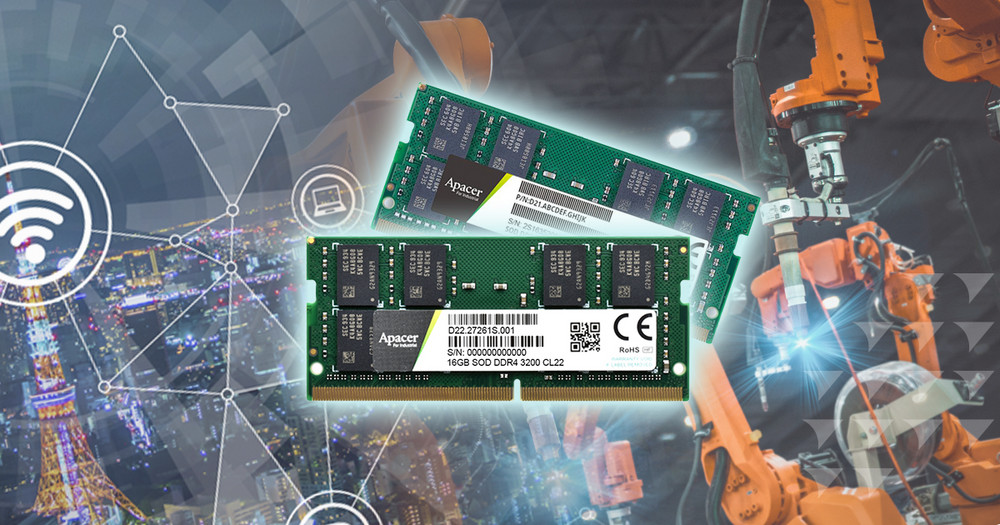 Key parameters of 
SODIMM DDR4 3200 CL22
:
25 600 MB/s, 13,75 ns
4 - 32 GB
Tc -40…85˚C, 0…85˚C
"Intel processors from the Tiger Lake and Elkhart Lake series, which are currently being used in embedded computers for industrial applications, allow the use of DDR4 3200 memory modules. We have therefore added the most popular memory module capacities from our traditional supplier, Apacer, into our product range", says Miroslav Piskor, product specialist from SOS electronic.
SODIMM DDR4 3200 CL22 modules are available in capacities from 4GB to 32GB for the ambient temperature range of -40 to 85˚C and 0 to 85˚C. We have added the most frequently requested capacities of 4, 8 and 16GB to our stock offer. Memory modules with a capacity of 32GB can be provided upon request.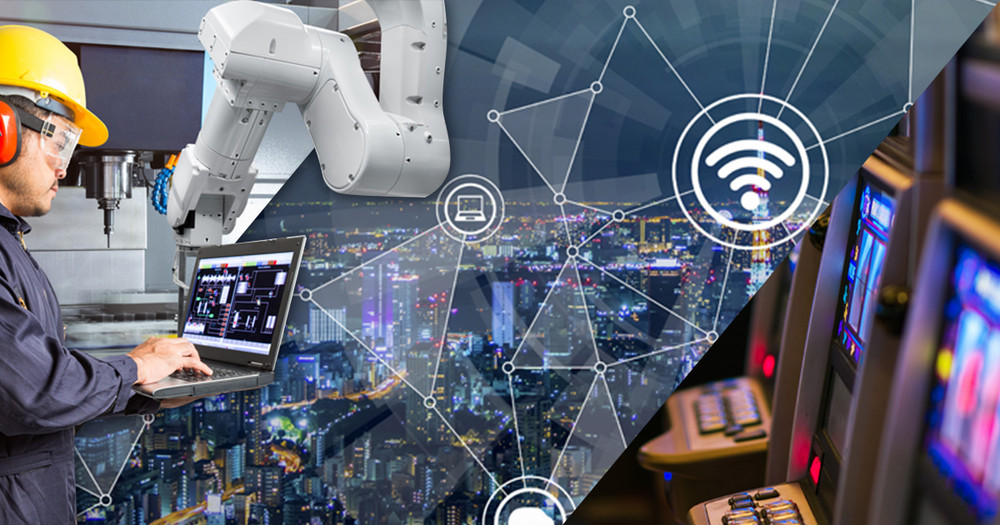 Little Bit of Theory For the Beginning - BW and Memory Latency
3200 means speed in MT/s (mega transfers per second). Since modules have 64-bit data bus, we can read/write 8 Byte at the same time, transfer speed, BW = Speed [MT/s] * 8.
Another important factor is a memory latency, Latency [ns] = Bus Cycle Period * CL = 2000/Speed *CL, where CL is the number of clock cycles between setting the column address and presence of valid data on the data bus.
Summary:
DDR4 3200 CL 22 - BW: 25 600 MB/s, Latency: 13,75 ns
DDR4 2933 CL 21 - BW: 23 464 MB/s, Latency: 14,32 ns
DDR4 2666 CL 19 - BW: 21 328 MB/s, Latency: 14,25 ns
DDR4 2400 CL 17 - BW: 19 200 MB/s, Latency: 14,17 ns
DDR4 2133 CL 15 - BW: 17 064 MB/s, Latency: 14,06 ns
And the Good News at the End
DDR4 3200 CL 22 memory modules also support timing 2933 CL 21, 2666 CL 19, 2400 CL 17 and 2133 CL 15 and their price is almost the same as for slower memory modules.
If you need more information about Apacer products, please contact our sales representative for your region or send us an email to apacer@soselectronic.com; we will be happy to help you.
Do not miss these articles
Do you like our articles? Do not miss any of them! You do not have to worry about anything, we will arrange delivery to you.