The real revolution in IoT world – Espressif ESP modules
Everybody is waiting for IoT boom that's going tol change our lives completely. A very important aspect of this change is a price of the end device used for IoT. It seems that the right solution has already been found and nothing can stop the IoT rolling out anymore.
Espressif came with their famous ESP8266 chip on the market only few months ago and it immediately attracted a lot of attention in makers world. This tiny chip combined with external Flash memory for application is a full WiFi radio combined with a CPU core which can run applications and thanks to its very low price tag around 2-3USD for the whole module, it took the leadership in WiFi connected nodes.
In the beginning of 2017, Espressif announced the second generation of its famous SoC with more powerful dual core CPU, which is now available from our stock as a module with P/N
ESP32
. This module is also equipped with a Bluetooth 4.2 compatible protocol and offers much more interfaces as before. This product will certainly gain a lot of applications very soon also thanks to its unbeatable price tag.
In case of interest in any
Espressif
product, please contact us at
sales@soselectronic.com
.
Please, check parameters of both modules below: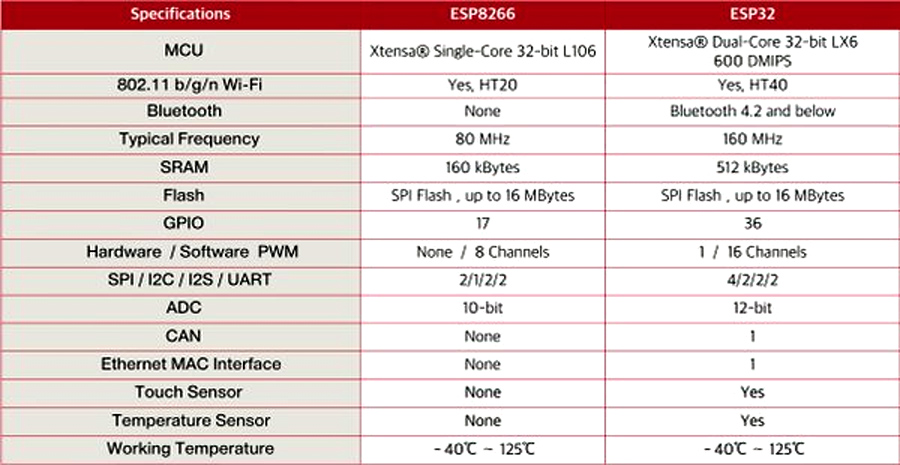 Videos
ESP32 tutorial with Arduino and comparison to ESP8266
Do not miss these articles