A protection against explosive gases doesn´t have to be expensive. With the sensor Figaro TGS6812 with a linear output, you can design a quality and price-affordable device, detecting a wide variety of explosive gases.
This is an archive article published 09/12/2011. Some information may no longer be up to date and in line with the current state. Please contact us in case of interest.
Destructing effects of gas explosion are very frequent. In many cases, already a simple detector would be sufficient to warn in time about a possible danger. For this purpose, but also for more demanding applications, it is very suitable the Figaro TGS6812 detector of explosive (combustible) gases, with a high sensitivity to methane, propane, iso-butane and hydrogen.
It is the catalythic type detector, reacting on many explosive (combustible) gases, including natural gas, hydrogen and LPG, with the detection range of 0-100% LEL. Thanks to the fact, that the sensor contains an adsorbent in the sensor cover, it is much less sensitive to alcohol vapours, than traditional catalytic sensors. Moreover TGS6812 is more durable against silicone compounds than usual sensors. A big advantage of the sensor is, that it comprises of two elements: one element is sensitive to combustible gases, second one – reference, is not sensitive to gases. These elements are connected into a "Wheaston Bridge". By this topology, a much better linearity and almost independence from ambient temperature was reached.
A basic circuit for the gas detector is very simple. A variable resistor serves to balance the bridge, i.e. for a zero output voltage in environment free of combustible gases. Power supply is 3.0V/175mA.

Detailed information will provide you the TGS6812 datasheet, principle of TGS sensors, FAQ as well as theFigaro sensors catalogue.

In case of interest about this sensor or other Figaro products, please contact us at info@soselectronic.com.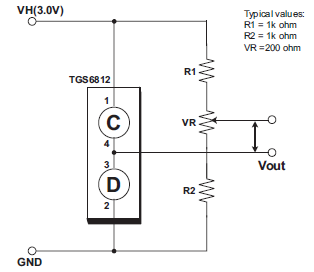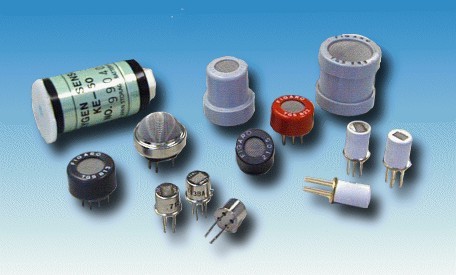 Advantages / Features:
high sensitivity to explosive gases like methane, propane, iso-butane and hydrogen

linear output

bridge topology, almost independent to ambient temperature

detection range 0-100% LEL

low sensitivity to alcohol vapours

simple application

convenient price

high lifetime
Do not miss these articles
Do you like our articles? Do not miss any of them! You do not have to worry about anything, we will arrange delivery to you.