Buy a Fluke 114, 115, 116 or 117 multimeter and get a free Fluke 1AC VoltAlert. This promo lasts from 1 April 2022 up until 31 May 2022.
Fluke 11x Series multimeters are available again. Moreover, they come with a gift!
The Fluke 11x series of industrial multimeters belong to the best basic equipment you can find on the market. They offer all the essential functions that are necessary for routine inspection, service, or maintenance of equipment.
And in addition to quality and reliability assurance, Fluke 11x series multimeters have several other bonuses:
They are designed for work in an industrial environment, i.e., they can work even in places with strong electromagnetic interference and can withstand harsh treatment 
The rotary range selector allows one-handed operation
The possibility of measurement at reduced input impedance (low Z - Fluke 114/116/117) eliminates the possibility of errors 
Automatic range selection and max. data up to 6,000 increase measurement comfort
The detailed description and comparison of multimeters features can be found in the Fluke 11x leaflet.
Fluke 115 and Fluke 117 are our stock types. Fluke 114 and Fluke 116 multimeters are available upon order.
Your gift for purchase: Fluke 1AC-II VoltAlert – CAT IV/1000 V contact-less tester with optical LED and sound signalling in the presence of 90 - 1,000 V AC.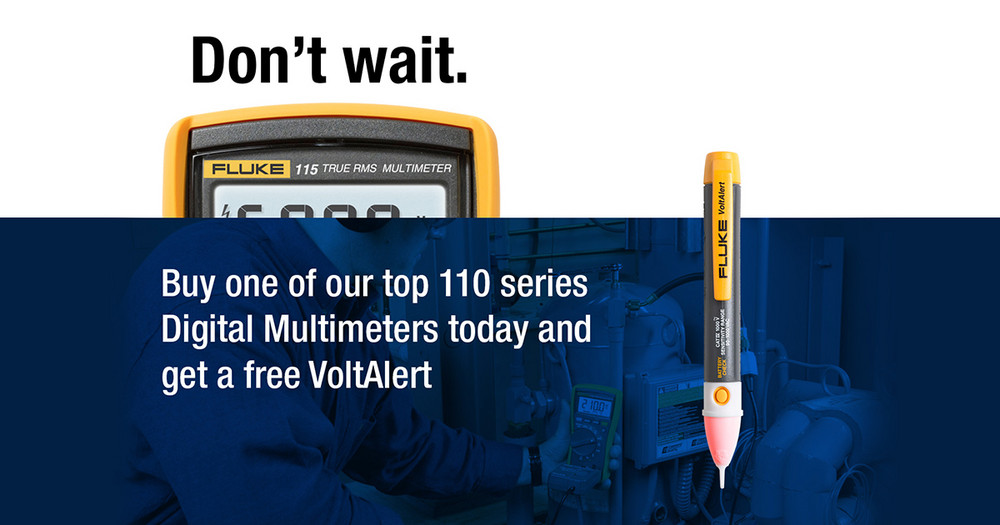 Buy a digital multimeter Fluke 114, 115, 116 or 117 and get a FREE 1AC VoltAlert
Buy one of the mentioned Fluke multimeters, click on the manufacturer's website and register your product. Attach a proof of purchase (invoice) and request a free 1AC VoltAlert Fluke tester. The manufacturer guarantees to send you the gift within 4 weeks.
Buy a Fluke 114, 115, 116, or 117 Digital Multimeter and get a FREE 1AC VoltAlert promo lasts from 1 April 202 up until 31 May 2022. The conditions of the promotion can be found on the FLUKE website.
More information about FLUKE products and, if you are interested, also advice can be provided at sales@soselectronic.com.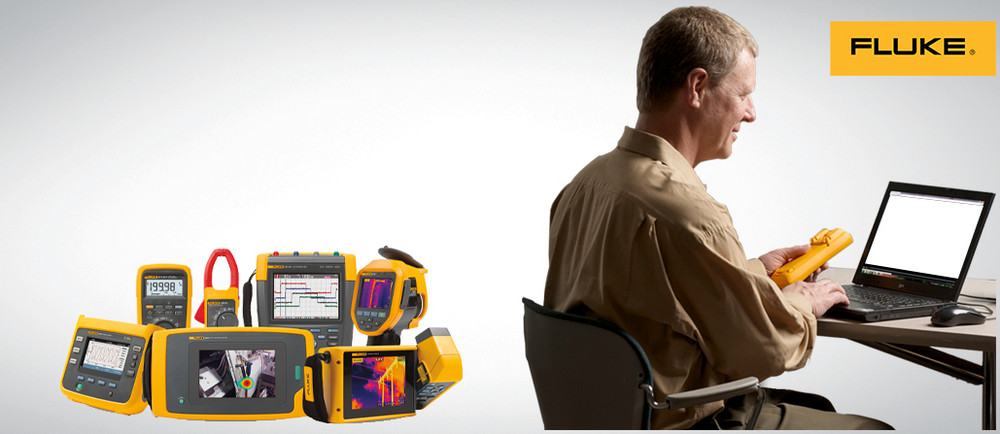 Dear customers,
Fluke company cordially invites you to a webinar : Industrial imaging: Reduce your electricity usage and CO2 emissions by eliminating compressed air leaks.
Compressed air leaks are contributing to the increase of both the electrical energy bill and the CO2 emissions; with as much as 30% of the compressor's output might be lost due to leaky compressed air systems.
With an innovative industrial imaging solutions from Fluke, you can finally see what you do not hear and visualize the leaks in order to fix them with ease. Learn about this breakthrough technology and how can you use it in order to reduce the costs and increase the reliability of your production process.
Date: 25.05.22
Time: 13H00 CEST (2h)
Do not miss these articles
Do you like our articles? Do not miss any of them! You do not have to worry about anything, we will arrange delivery to you.