Fluke, the manufacturer of professional measuring tools, is yet again coming with a limited offer this autumn. Don't miss it! Get a free Fluke product with the purchase over 100 euros! The promo is valid until December 15, 2021.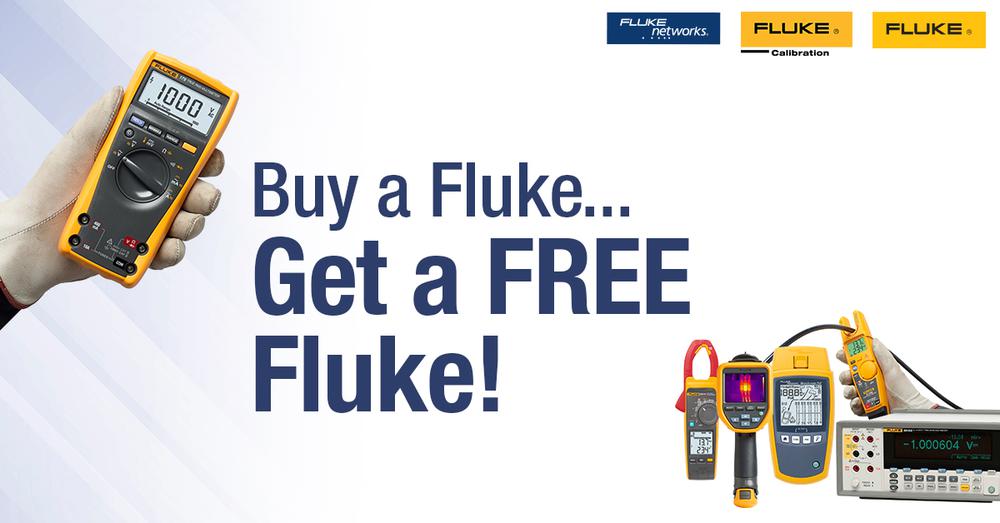 FLUKE
, the world's leading
manufacturer of measuring tools and thermal cameras
, certainly has a place of honour in our portfolio of branded manufacturers.
Experts recognize their products in the field of electronics, electrical engineering and electromechanics. They are considered the industry standard in many areas related to the measurement of electrical quantities.
"Fluke's professional measurement tools are very popular and have a great reputation thanks to their accuracy, durability, safety, ease of use and high quality. So if you are considering buying a measuring tool or a thermal camera, the Fluke brand is a great choice," says Martin Brestovič, a product specialist for the range of measuring tools in SOS electronic.
At the end of the year, Fluke again brings a limited offer for professional products that will come with a practical gift completely free of charge.
The principle is very simple. First, buy any Fluke product (including non-stock items) from us and register it on the manufacturer's website. Then, attach proof of purchase (invoice) and choose your gift.
There are 6 price levels - 100 to 6,000 euros. However, the manufacturer guarantees that they will send you a gift within 3 weeks.
See a selection from the current offer:
The limited offer for FLUKE professional measuring tools lasts until 15 December 2021 (the product's purchase date applies). You can find the conditions and the full list of FREE gifts available in this leaflet or on the FLUKE website.
You will find the selected Fluke products directly in our stock range. In addition, we can deliver non-stock types to you in a short time and under advantageous conditions.
We will provide you with more information about FLUKE products, and, if necessary, we will be happy to advise you at sales@soselectronic.com.

Do not miss these articles
Do you like our articles? Do not miss any of them! You do not have to worry about anything, we will arrange delivery to you.