Testing probes, clips, cables and other products of company SKS enable simpler and more effective testing and development.
This is an archive article published 03/14/2013. Some information may no longer be up to date and in line with the current state. Please contact us in case of interest.
Probably, you´ve already faced the situation, when it was necessary to measure several signals at once, or for example to have a voltmeter connected in some point of a device and to control another equipment at the same time. In such cases, it would be great to have another pair of hands. The solution not only for these cases are the well proven SKS-Hirschmann measuring and testing accessories of German company SKS.

Who´ve ever worked with test probes or various other testing clamps, for example of the KLEPS series knows, how significantly these components can simplify and speed-up development or testing. The KLEPS 2700 test probe is extraordinary by a fact, that it comprises a stainless steel piercing tip, able to penetrate insulation of common leads (without damage), thus enabling to measure a voltage in a given lead without its stripping. Similarly for example PRUF series testing probes are able to reliably penetrate a PCB protective lacquer or through an oxidized layer and enable a precise measurement even in relatively dense PCBs without risk of tracks short-circuit.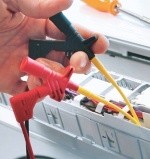 With the Micro-SMD Clip it is possible to measure signals on all common 2-pole SMT components. Various crocodile probes enable a reliable connection with wires or PCB terminals. A big benefit of SKS-Hirschmann crocodile probes is the fact, that their jaws enable a reliable grip even of very thin wires.
A common feature of all SKS-Hirschmann components is a high quality being reflected even in such common products like banana plugs and sockets (2mm and 4mm, including reductions). A useful accessory for every workplace can also be measuring leads and cost-effective sets.

In case of interest in any SKS-Hirschmann product, please contact us at info@soselectronic.com.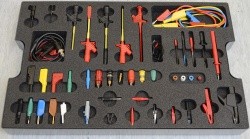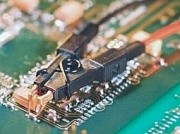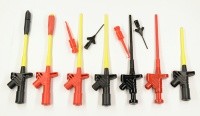 Advantages / Features:
high quality and reliable measuring and testing accessories

ergonomic design and high safety

comfortable work even et measuring of in multiple points of a circuit

available directly from our stock
Do not miss these articles
Do you like our articles? Do not miss any of them! You do not have to worry about anything, we will arrange delivery to you.