The wireless M-Bus Range Extender is a compact and cost-effective device that collects messages from utility meters and forwards them to a remote server via LoRaWAN. It is an ideal solution for automatic metering.
The Range Extender allows a flexible configuration of calendar events for Wireless M-Bus reception windows and device filtering by Manufacturer ID and Device ID to select specific groups of meters.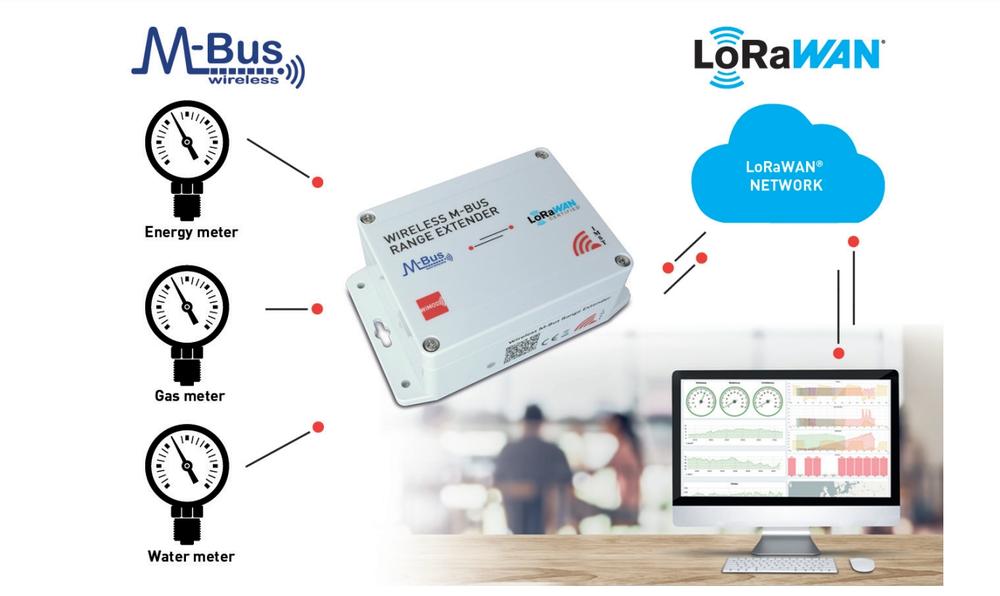 Even large Wireless
M-Bus
messages with maximum payload size can be forwarded with 
LoRaWAN®
radio packets by means of an integrated segmentation and reassembly protocol.
This LoRaWAN certified device includes a long-life Lithium battery, which, combined with the new ultra-low-power radio module iM881A-XL, ensures a lifetime of up to 10 years and more.
The configuration can be managed Over-The-Air via LoRa® messages (on request) or via the wired serial interface.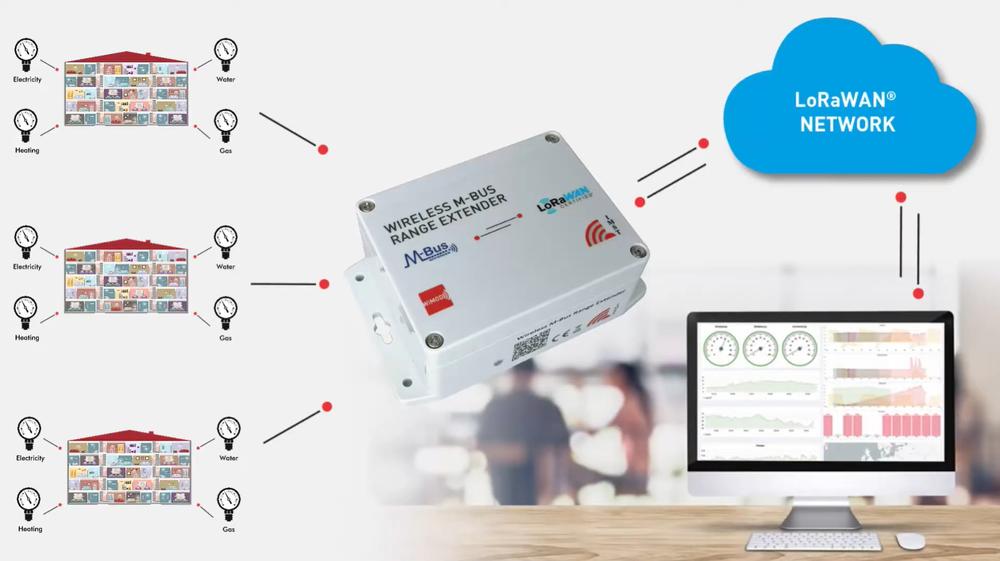 Key Features
WM-Bus S and combined C/T Mode supported
WM-Bus telegram format: A and B
LoRaWAN® Activation: ABP and OTA 
EU868 LoRaWAN® Compliant (v.1.0.2) 
Flexible configuration of calendar events and device whitelist 
Confirmed Upload of WM-Bus messages 
Ultra-low-power for long battery life
Applications
Automated Meter Reading 
Home and Building Automation 
Industrial Monitoring and Control 
IoT (Internet of Things) 
Smart Cities
All important information, including price and delivery date, can be found online on our website.
If you are interested in other IMST products, we will be happy to advise you at sales@soselectronic.com

Do not miss these articles
Do you like our articles? Do not miss any of them! You do not have to worry about anything, we will arrange delivery to you.