Various versions of IO-Link I / O modules, multiprotocols... All of that in a robust design with IP65 or higher is already available in our offer from Lumberg Automation.
This is an archive article published 03/21/2019. Some information may no longer be up to date and in line with the current state. Please contact us in case of interest.
I/O modules are present in almost all industrial devices. They are used for optimizing the wiring between PLC and sensors and actuators.
Passive I/O modules are used in simple systems, while active I/O modules are preferred in complex wiring and cabling systems in manufacturing factories.
Lumberg Automation offers almost all possible variants of I/O modules.
– the basic types. They are manufactured in plastic versions (ASB-S, ASB-C Series) and in metal versions (ASB-N, ASB-R Series) for very harsh environment.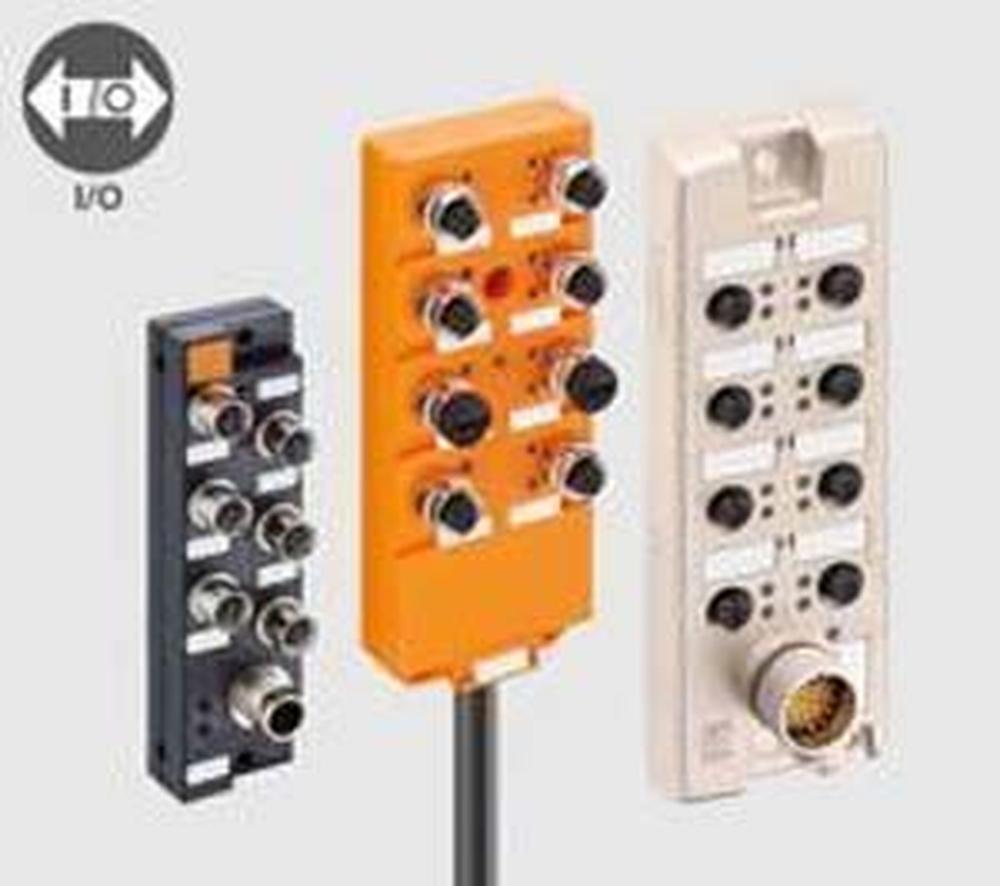 For connecting with PLC, modules can be wired (with control cable) or pluggable (with connectors M12 or M23, for easy repair or replacement).

Disadvantage of passive modules are thick cables because every input or output has to be directly connected to PLC. The peripherals are connected through M8 or M12 connectors.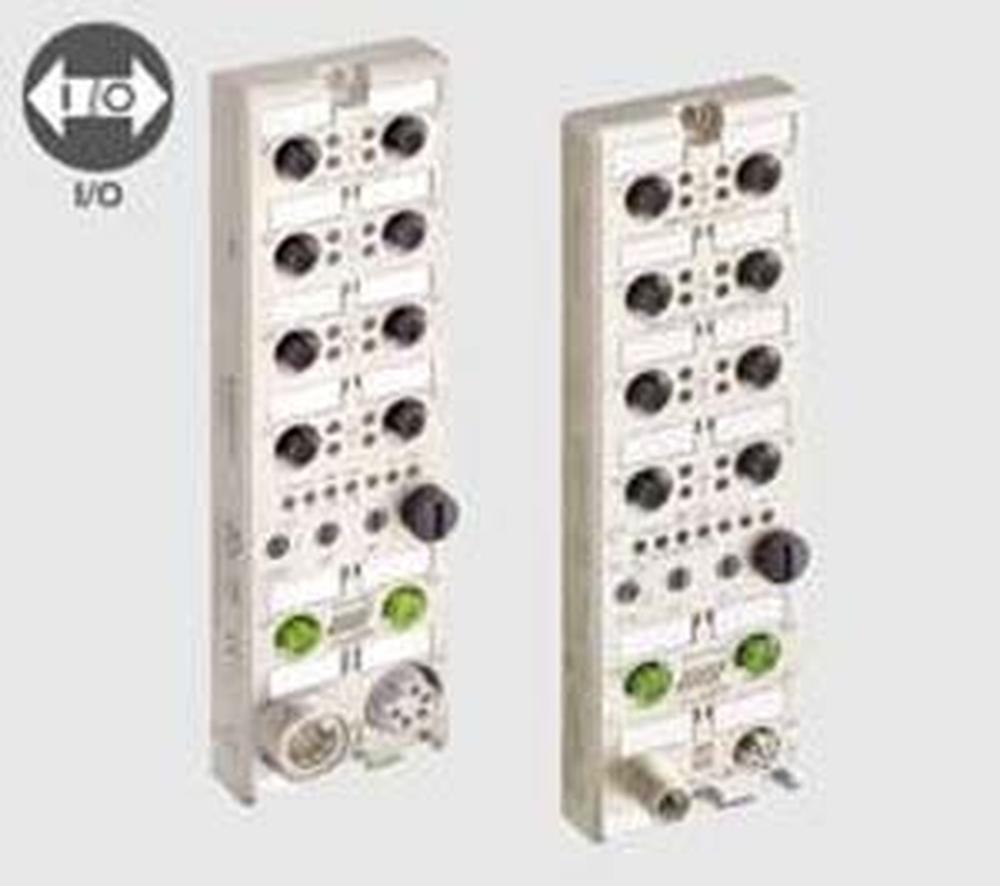 Multiprotocol modules (LioN Power)

– one device supports three dominant Ethernet protocols -ProfiNet, EtherNet/IP and EtherCAT. Thanks to this feature, it is very easy to use the module in existing system without complex configuration.

For complete wiring, you need only power supply cable and data cable. For power supply, we can use 2 connectors - M12 or bigger 7/8". The modules can have 16 digital inputs/outputs (universal) or 16 Digital Inputs, 16 Digital Outputs or 8DI/8DO.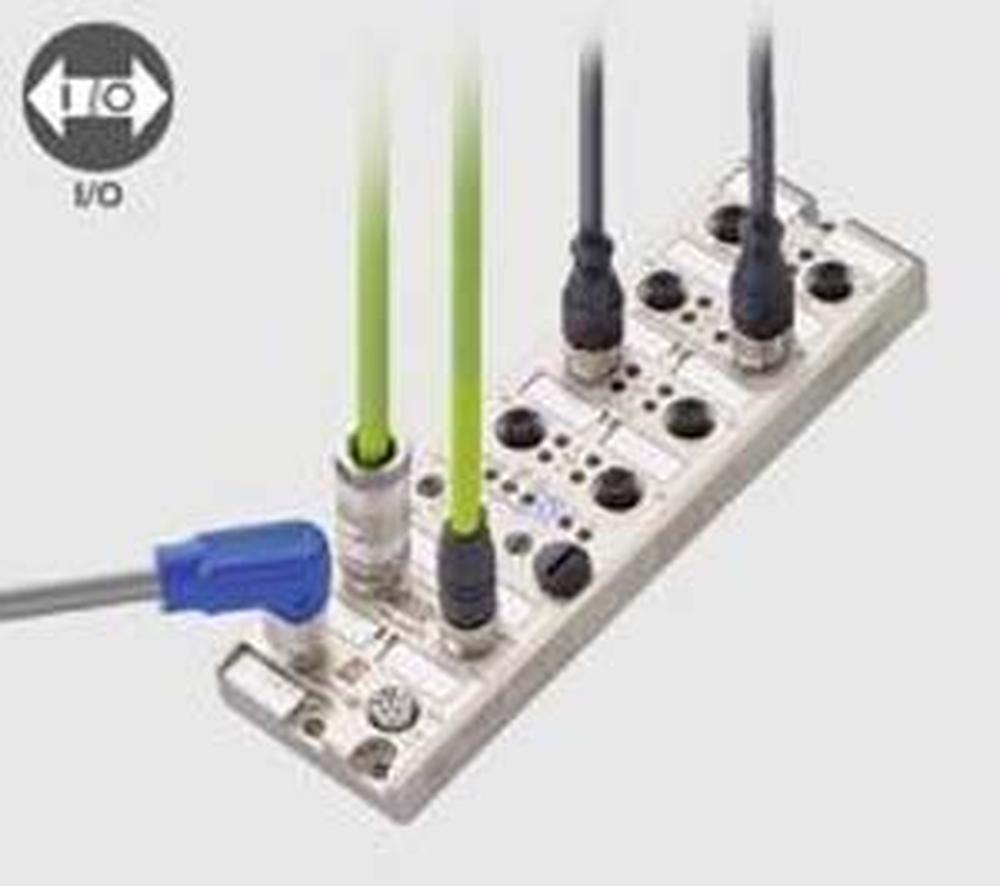 Distributed Control Units (LioN-P DCU1)

– combines the benefits of multiprotocol I/O module and a programmable logic controller (PLC) into one device for easy customized performance of automation functions.
Performs simple logical operations of more complex control systems, all without a higher-level PLC. In case of failure of this PLC, it can perform the basic functions.
Modules are available in 2 versions - one has 16 digital inputs/outputs and the second has 8 digital inputs and 8 digital outputs. Smaller M12 is used as a power supply connector.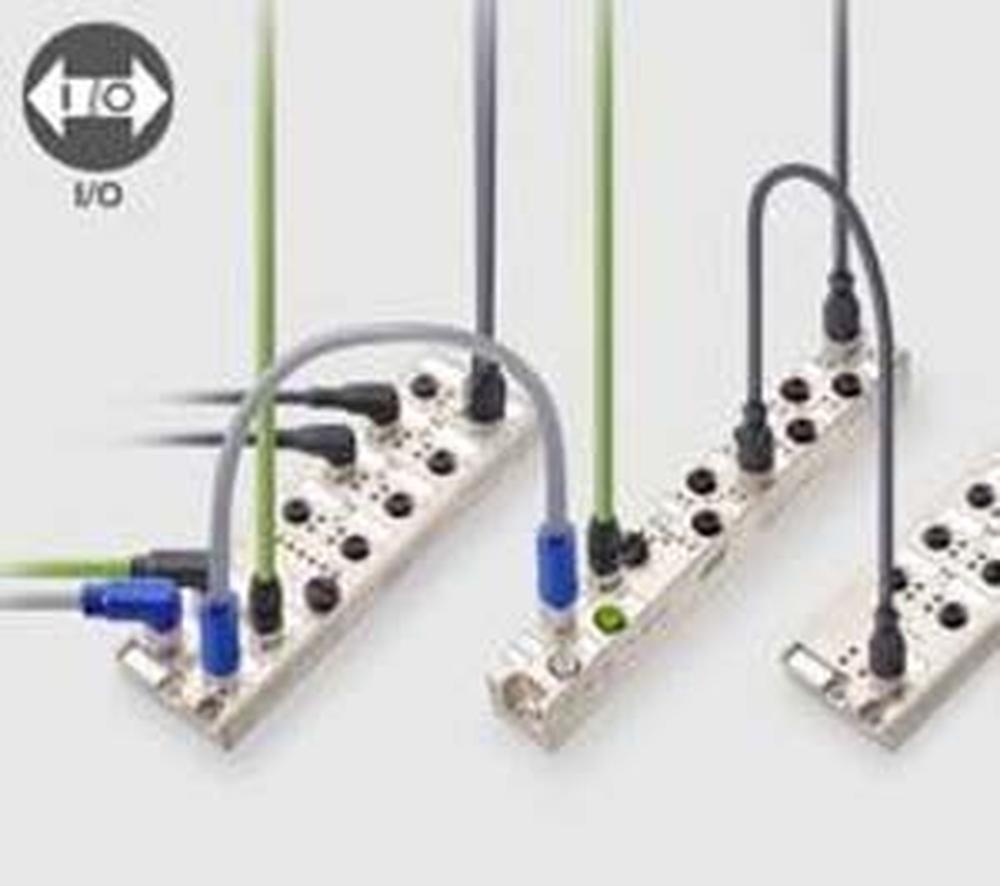 IO-Link Masters
– based on previous versions with the new M12 Power L-coded power supply connection, adds the IO-Link System interface. This relatively new interface is used in new complex applications and enables communication with different smart sensors.
Typical application can be some kind of measuring with digital transfer of measured values without any distortion. The remote configuration of the sensor or its diagnostics is very useful feature.
There are many different versions in this series, even a very slim version with width of 30 mm. There are multiprotocol modules, pure ProfiNet modules or IO-Link Hubs. These hubs collect up to 16 standard digital signals and transmit them through an IO-Link Master to the controller via the IO-Link protocol.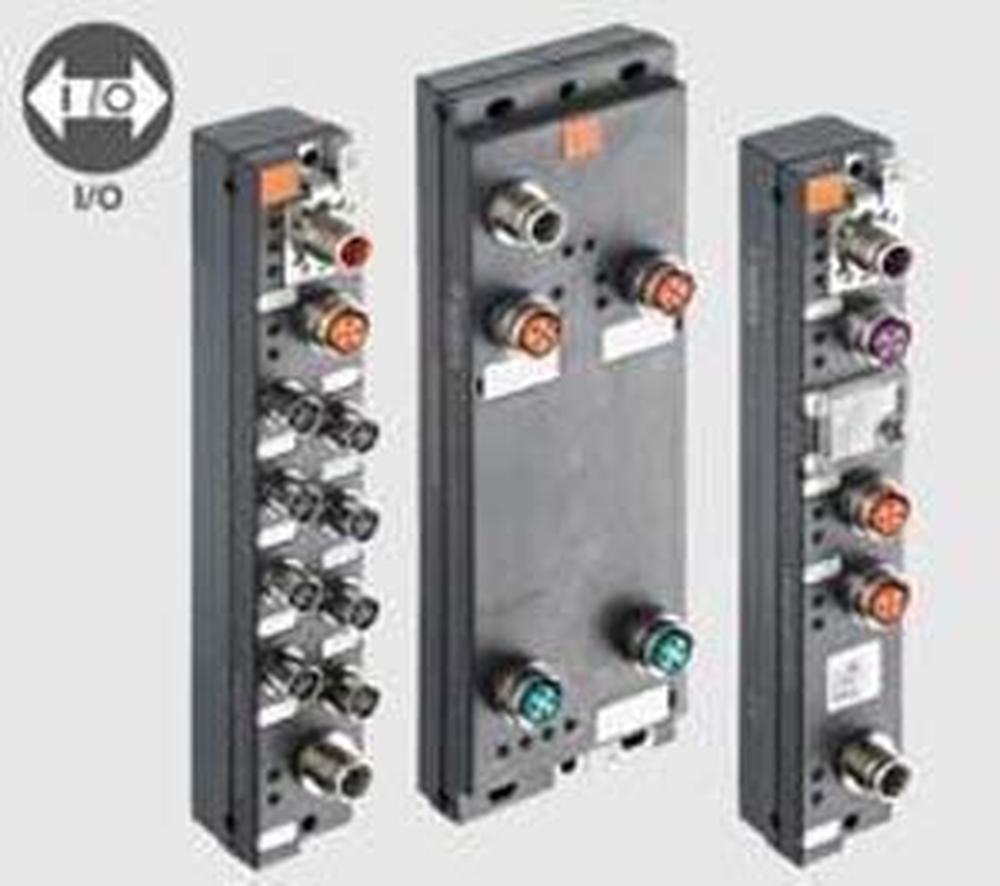 Modular I/O systems (LioN-Link)
 – make it easy to connect high number of sensors and actuators. Based on a bus coupler, the I/O modules are distributed independently of the field bus and decentrally via two lines to the field. Up to 15 modules can be connected per line.
A 100m extension is possible in each case. Modularity enables to extend the system with another I/O modules when needed. This is a typical situation in factories when a production line needs always new sensors and actuators.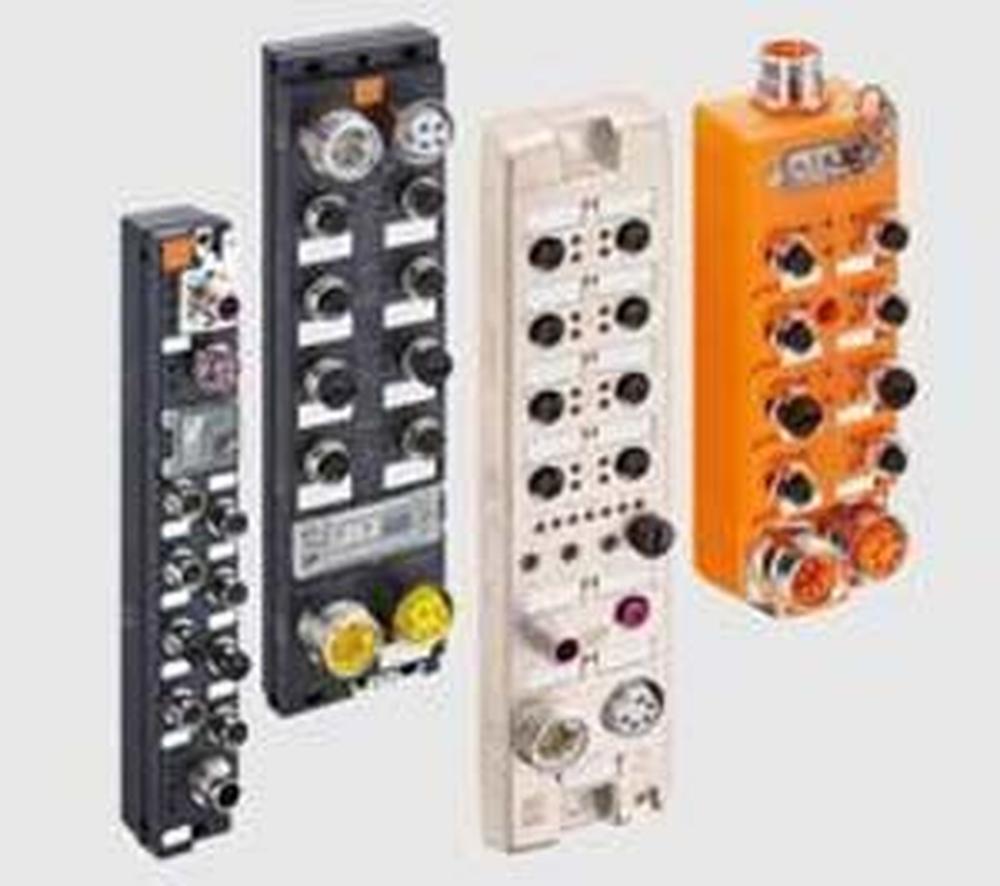 Fieldbus I/O Modules (LioN-Series) 
– support different field buses, such as PROFIBUS, DeviceNet, CANopen, Interbusand AS-Interface. These I/O modules have high operational reliability and system availability due to robust design and guaranteed electrical performance due to outstanding vibration and shock resistance.
Typical protection degree is IP67, which means that modules are water-proof. Even impermeability is guaranteed for a variety of coolants/lubricants.
All modules are developed with ease of use in mind, and are especially designed to stand up to surroundings characterized by dust, water and heavy vibrations. All connectors in Lumberg Automation modules are industry standards - there is no problem with compatibility when using some I/O module within the existing devices based on modules from different manufacturers.
Selected I/O modules of Lumberg Automation are available from stock. Any other product can be supplied upon request.
If you are interested in other Lumberg Automation products, or you need more information, we are pleased to help at sales@soselectronic.com

Videos
IO-Link is the first standardized I/O technology for communicating with sensors and actuators. Lumberg Automation LioN-Power IO-Link Masters and Hubs enable this standardization with several industry-first features.
Do not miss these articles
Do you like our articles? Do not miss any of them! You do not have to worry about anything, we will arrange delivery to you.