Products of the Danish switches manufacturer MEC are the "Hi-End" items in the segment of PCB (printed circuit board) mounted pushbutton switches. Hi-End in this case means choosing the best solution - whether design rules, material or technological processes. This how they've done it since 1938 and now they are at least the European number one on the market.
This is an archive article published 03/21/2011. Some information may no longer be up to date and in line with the current state. Please contact us in case of interest.
All MEC switches are modular in concept and have been designed to meet different electrical and mechanical specifications. Advanced sealing techniques and state-of-the-art materials are used to ensure maximum electrical and mechanical reliability, even in the most demanding environments.Through the use of a modular approach to switch assembly the user is provided with a unique flexibility in his choice of options. The multi-coloured keycaps and bezels snap together to produce almost limitless switch configurations. Customized keycaps and bezels can be produced for special applications.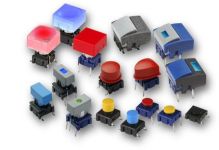 Multimec®
Four basic switch modules 3A, 3C, 3E, 3F provide the basis for assembly to produce a wide variety of options of both illuminated and non-illuminated switches. The versatility of the Multimec switches offers the designer great flexibility in creating unique front panel designs. All Multimec switches are sealed to IP67M specifications.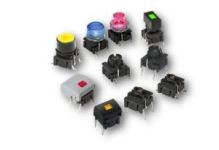 Illumec™
Illumec is the new generation of Multimec switches with many LED options: Green, red, yellow, blue, white, and bicolours green/red, green/yellow, red/yellow. Illumec has been designed primarily to cover the need for illuminated surface mount switches but also to give an improved illumination and an easier mounting of the through-hole switches.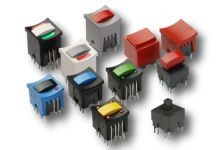 Unimec™
Unimec is a compact and reliable switch with a unique contact concept. The Unimec switch is available in momentary and alternate action models with standard silver contacts or optional gold contacts for low level switching. Unimec switches are known for their crisp, audible, tactile feel although a "silent" model is also available.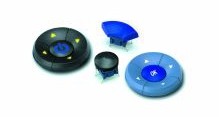 Navimec
The Navimec pushbuttons can be used on Multimec or a combination of Multimec and Illumec switches. Navimec line provides joystick functionality based on five discrete/separate pushbutton switches.
We offer you selection of products of MEC directly from our warehouse.
Full range of MEC assortment is available at www.mec.dk
Do not miss these articles
Do you like our articles? Do not miss any of them! You do not have to worry about anything, we will arrange delivery to you.