FMB100 is a dual mode class 1 Bluetooth V5.2 module based on Qualcomm chipset. It combines some of the most required features with best-in-class RF performance, making it a unique SOC solution for either traditional Bluetooth data communication or IoT applications which need a reliable throughput.
Key features of Bluetooth module FMB100 Flairmesh:
Dual mode Bluetooth v5.2
BLE 2M PHY support 
+13dBm BR TX power, -97dBm BR RX sensitivity
+5dBm BLE TX power, -100dBm BLE 1Mb/s RX sensitivity
Support of SPP, HID, OPP, GATT, and other standard profiles developed upon request 
UART/I2C/SPI master multiplexed with PIOs
10 digital PIOs (multiplexed with UART/I2C/SPI), 3 LED outputs multiplexed with AIOs
SBC, AAC and AptX codec support 
Dimensions: 22mm x 12mm x 2.2mm
BT FMB100 module, designed and manufactured by the Australian company Flairmesh, is certified as the latest V5.2 Bluetooth version. Many of the existing Bluetooth modules are still with V5.0, V4.2 or even lower. The latest version brings enhancement in security and is better prepared for future applications. It supports BR/EDR functionality suitable for SPP/HID/OPP applications, while with its dual mode topology under BLE it can act either as a mini hub or a simple peripheral of a mobile handset.
Bluetooth module FMB100 offers best-in-class RF performance, it can support many range-required applications which cannot be done by many Class 2 or power-lacking Bluetooth designs. It supports AFH channel classification for BR/EDR and Channel Selection Algorithm #2 for BLE, which make the field performance robust for applications in noisy environments.
Designers have struggled for quite a long time for higher BLE throughput from the mobile handset to their Bluetooth designs. Now with FMB100, it supports 2Mbps BLE PHY, ATT MTU extension of 256bytes, and on top of the RF and baseband capability, Flairmesh supplies iOS/Android lib handling the error detection and retransmission automatically, so the application designer can focus on their own data. More than 10kBytes/s throughput can be achieved under the restriction imposed by the iOS on the BLE connection interval. It can be even higher on Android phones which have fewer limitations.
There are also plenty of IO peripherals including PIO, AIO, UART/I2C/SPI and USB. Module also has a great flexibility on power supply, including DC, Li-poly or directly from USB. For Li-poly, we can use the module's internal charger, so no external charger IC is required for standalone designs.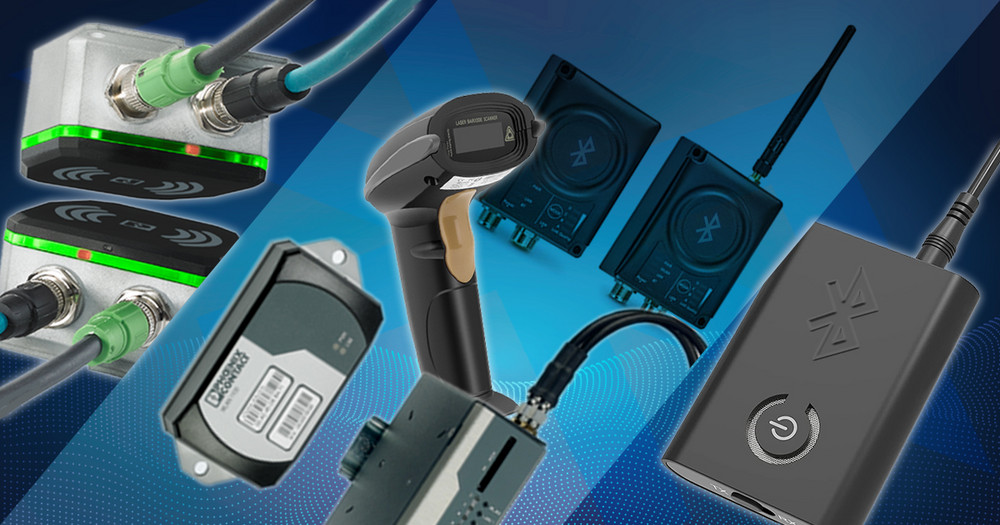 Moreover, manufacturer keeps improving the firmware and new features can also be customized upon request. FMB100 also supports Over-the-Air (OTA) firmware update and the APIs are provided both on iOS and Android. With proper mobile App design, the designers are safe to fix bugs or deploy new features incrementally.
FMB100 has an internal high quality audio codec and DSP decoder for high quality A2DP streaming such as Qualcomm® aptX™ and aptX HD. With its dual MIC inputs, it is possible to implement also active noise and echo cancellation. Customized firmware can be provided for Bluetooth speaker or other advanced audio applications.
The Bluetooth module FMB100 Flairmesh has been certified according to FCC/CE/RCM /Bluetooth and BQB approved, and it might be a universal solution for various Bluetooth applications, such as barcode scanning with FMA100 USB Dongle presented in the video:
Videos
ENHANCED IN SECURITY AND FUTURE PROOF

A dual mode class 1 Bluetooth V5.2 module FMB100 is manufactured by the Australian company Flairmesh. A module is certified by the latest Bluetooth 5.2 version, with many IO peripherals, including PIO, AIO, UART / I2C / SPI and USB

"The Bluetooth modul FMB100 has been certified according to FCC / CE / RCM / Bluetooth and BQB approved." Flairmesh
For more technical information about BT module FMB100, please visit our webshop. If you have any questions, or need more help, please contact us at sales@soselectronic.com.
Do not miss these articles
Do you like our articles? Do not miss any of them! You do not have to worry about anything, we will arrange delivery to you.